Hunter Schafer has done it again!
The beloved Euphoria actress Hunter Schafer channeled her inner Tigris in a stylish, hand-painted dress for the Europe premiere of The Hunger Games: The Ballad of Songbirds and Snakes. Created by Daniel Roseberry for the Schiaparelli Haute Couture Fall/Winter 2023/2024 show, the dress has Schafer looking like an oil painting straight from an art exhibit.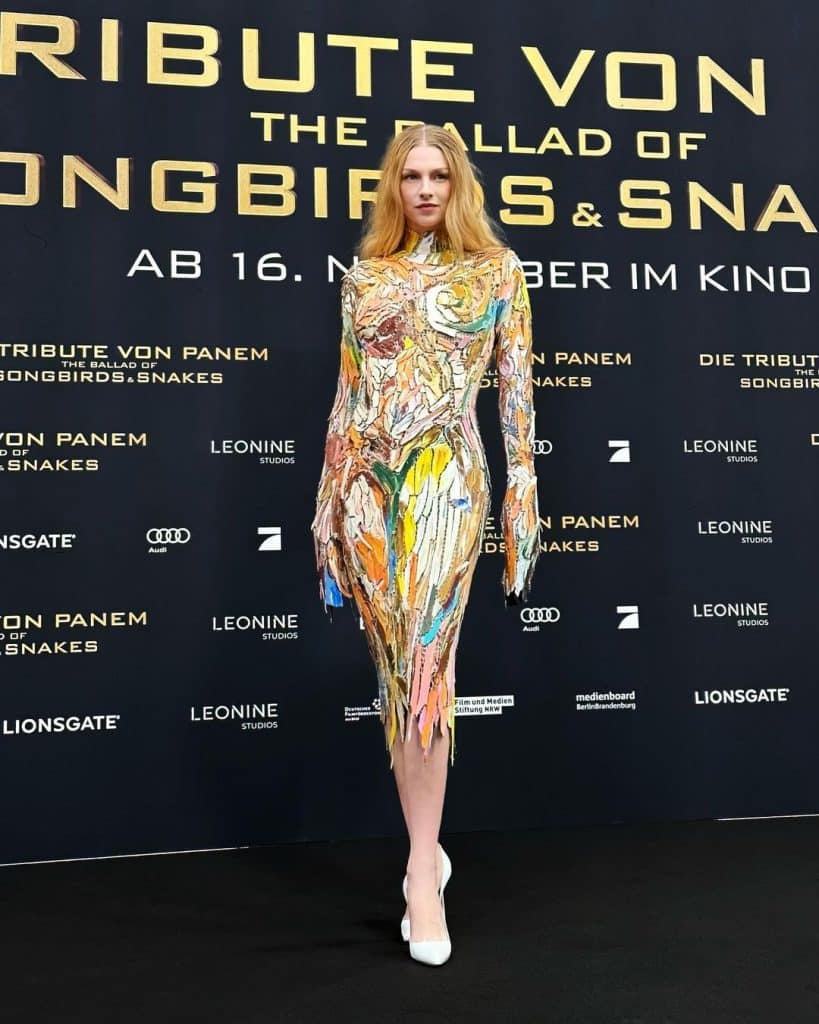 Who is Hunter Schafer Play in The Hunger Games?
Schafer will play Tigris Snow, the cousin and confidante of Coriolanus Snow. Fans of the book series by Suzanne Collins may remember her as a stylist for the Games who ultimately helps the rebel group take down President Snow.
Step Onto The Hunger Games Red Carpet in Berlin
Ahead of the November 17 release of the film, the cast of Songbirds and Snakes got all dolled up for the premiere in Berlin, Germany.
In attendance were Schafer, Rachel Zegler (Lucy Gray Baird), Tom Blyth (Snow) and Josh Andrés Rivera (Sejanus Plinth).
Related | First-Look at Hunter Schafer in New 'Hunger Games' Prequel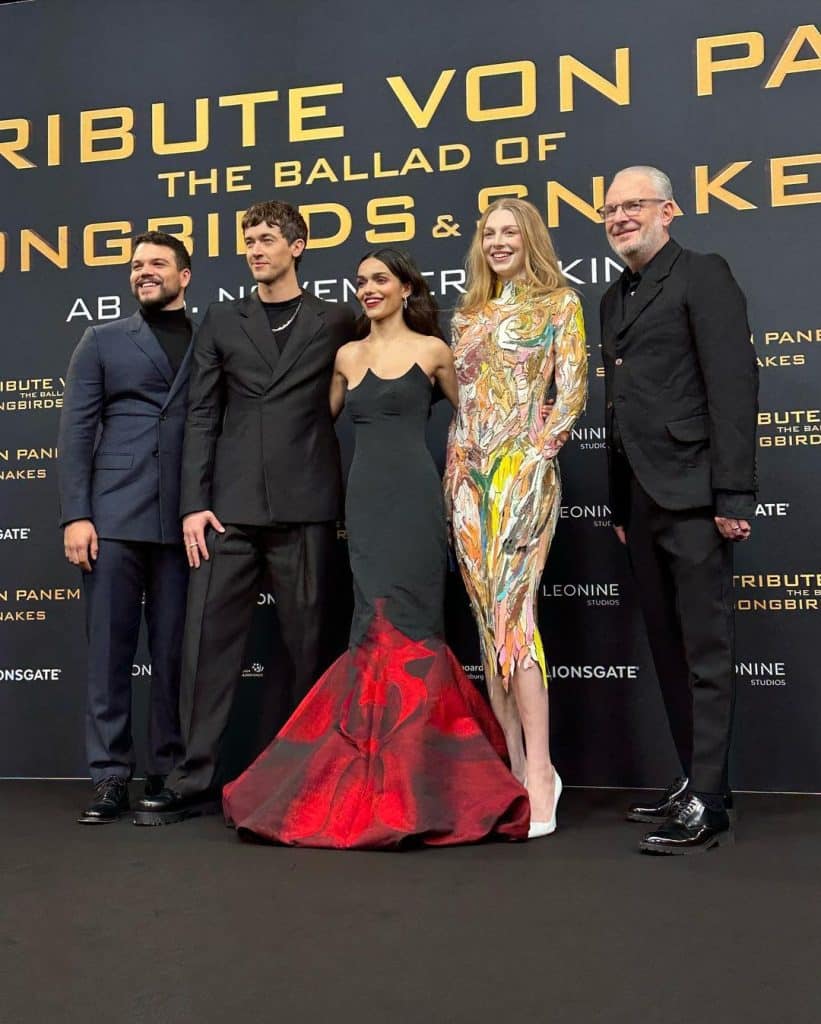 If you're wondering how this is possible with the SAG strike still going strong, don't worry, no actors are crossing the line.
The guild has officially been on strike for over 100 days as they attempt to strike a deal with the AMPTP. But we should be hearing updates on their last offer very soon.
In the meantime, The Hunger Games prequel was given a waiver to have a premiere, an opportunity only made possible because Lionsgate is not part of the AMPTP.
See Tigris in action!
Despite the upcoming premiere, critics are already showering the film with online acclaim. Personally, we are eager to see Schafer back on our screens. Watch a clip of the actress as Tigris below.
The Hunger Games: The Ballad of Songbirds and Snakes will premiere in theaters on November 17.
More Stories:
Hunter Schafer Stuns on the Carpet for 'The Hunger Games' Prequel Premiere