To win the coveted Mirrorball trophy on Dancing with the Stars, several factors must be present. Of course, the contestant must exhibit dancing ability. A good rapport with their pro partner is also important.
Trusting each other is crucial. Dropping your partner during a lift or trick is frowned upon. And the duo must have chemistry. Loving spray tans and glitter is a plus.
But sometimes when couples are paired up, the results are a disaster. Whether it is a personality conflict or creative disagreements, some partnerships are memorable for being awful. Let's look back at the worst Dancing With the Stars partnerships.
Kim Kardashian and Mark Ballas
Kim Kardashian was paired with Mark Ballas during Season 7. She came in 11th place. While the relationship between Mark and the Keeping up With the Kardashians star seemed fine, something just didn't click.
Kim had trouble locating the beat and was wooden on the dance floor. Her personality didn't shine through. She didn't enjoy it, and it showed.  
Jaleel White and Kym Johnson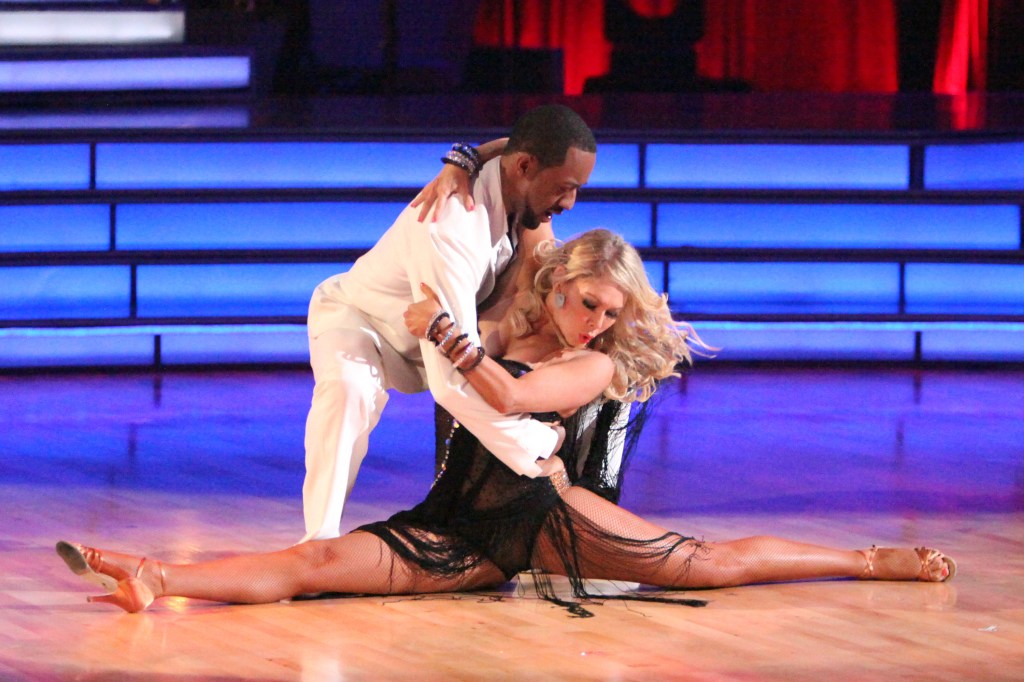 Family Matters star Jaleel White was paired with pro Kym Johnson for Season 14. Although everything seemed fine in the ballroom, tension was boiling behind the scenes.
During a rehearsal, Jaleel stepped on Kym's foot. When she said "ouch," Urkel went off.
Jaleel reportedly "got in her face" and called her an "idiot." Kym started crying and left the room. Then, Jaleel allegedly confronted the producers. He yelled that they gave him a "stupid" partner. When Mark tried to intervene, Jaleel called him out. Production got involved before the argument turned physical.
This duo didn't have a prayer of winning. And if you step on your partner's toe, you owe them an apology. Not a meltdown.
Kate Gosselin and Tony Dovolani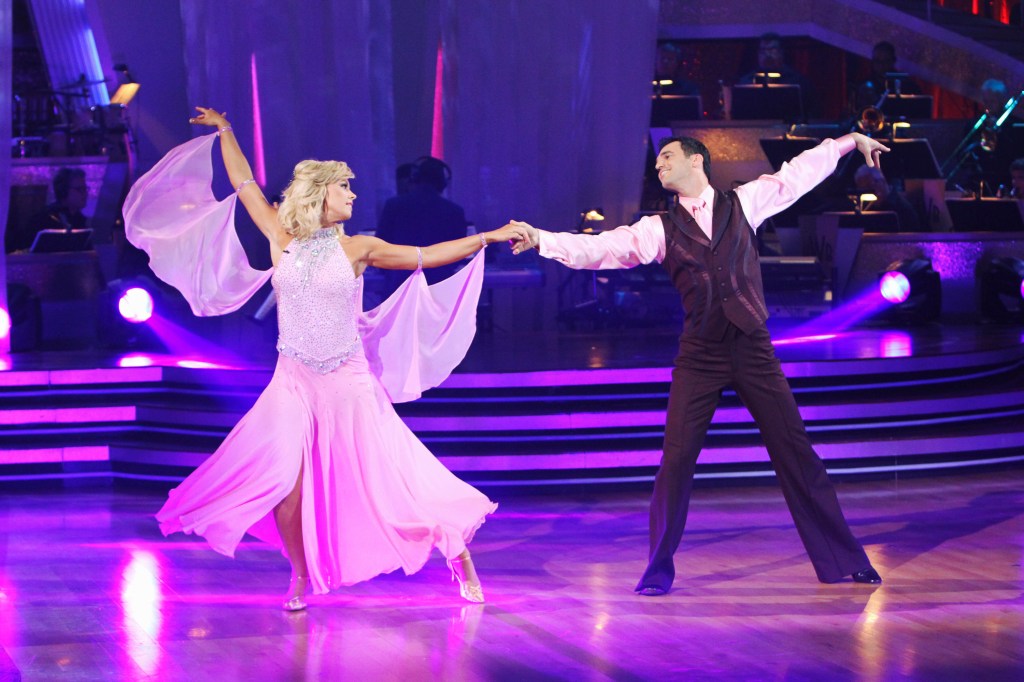 Pro Tony Dovolani was paired with reality star Kate Gosselin during Season 10. Kate didn't appreciate Tony's teaching methods. According to US Weekly, during a rehearsal, Kate told Tony, "You're not taking into consideration how I learn!"
Kate made Tony so frustrated that he removed his mic. "I'm done, I'm done today. I quit!" he exclaimed. It wasn't a secret that Tony didn't see eye to eye with his partner.
Somehow, the battling duo hung on and were eliminated in 8th place.
Cheryl Burke and Ian Ziering
For Season 4, Beverly Hills 90210 star Ian Ziering was partnered with Cheryl Burke. Cheryl didn't hold back when asked who her least favorite partner was.
According to Entertainment Tonight, she said of Ian, "[Working with him] made me want to slit my wrists." As if that wasn't bad enough, Cheryl begged to be eliminated. "I was, like, crying to the executives. I was, like, 'Is there any way to please just eliminate us?'" she remarked.  
Cheryl later apologized. "In the heat of an interview conversation, I used a phrase that seemingly makes light of suicide and I deeply regret it. I was out of line and for that, I apologize," she wrote via Twitter.
"I've always lived by the rule that if you don't have anything nice to say, don't say anything at all. Recently and regrettably, I broke that rule," the dance pro added. Well, hopefully, Ian wasn't waiting for an apology. WOW.
NeNe Leakes and Tony Dovolani
During Season 18, Tony lucked out again. He was paired with another reality star. This time, Real Housewives of Atlanta peach NeNe Leakes was selected to waltz with Tony.
DWTS aired some fiery rehearsal footage. NeNe felt like Tony was giving her an attitude. And she served it right back.
All the partners were switched the previous week. Basically, NeNe accused Tony of wanting to dance with Candace Cameron Bure and stormed out.
Tony told US Weekly that he felt like he was portrayed as a "villain." He blamed the argument on jet-lag. NeNe and Tony apologized to each other and kept it moving. Still, their squabble was hard to forget, and made them one of the worst Dancing With the Stars partnerships.
Hope Solo and Maksim Chmerkovskiy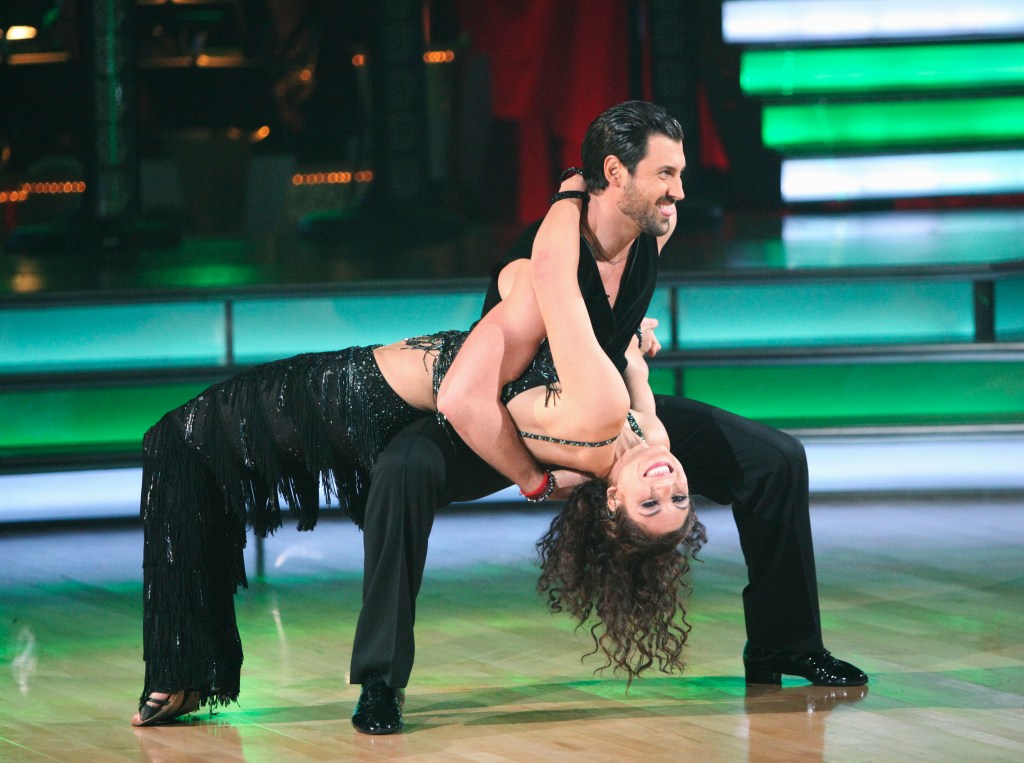 For Season 13, the "bad boy of the ballroom" Maksim Chmerkovskiy danced with soccer star Hope Solo. It sounded like a dream team. But it was more the stuff of nightmares.
In her book Solo: A Memoir of Hope, she detailed her experience on the show. USA Today reported that Hope claimed that Maks was physical with her. He "manhandled me in rehearsals from the start," Hope wrote. She also alleged that Maks "hit my stomach so hard with his open palm that I had a red handprint there for the rest of the day."
Maks denied Hope's allegations. This must be one of the worst pairings in DWTS history.
Sharna Burgess and Jesse Metcalfe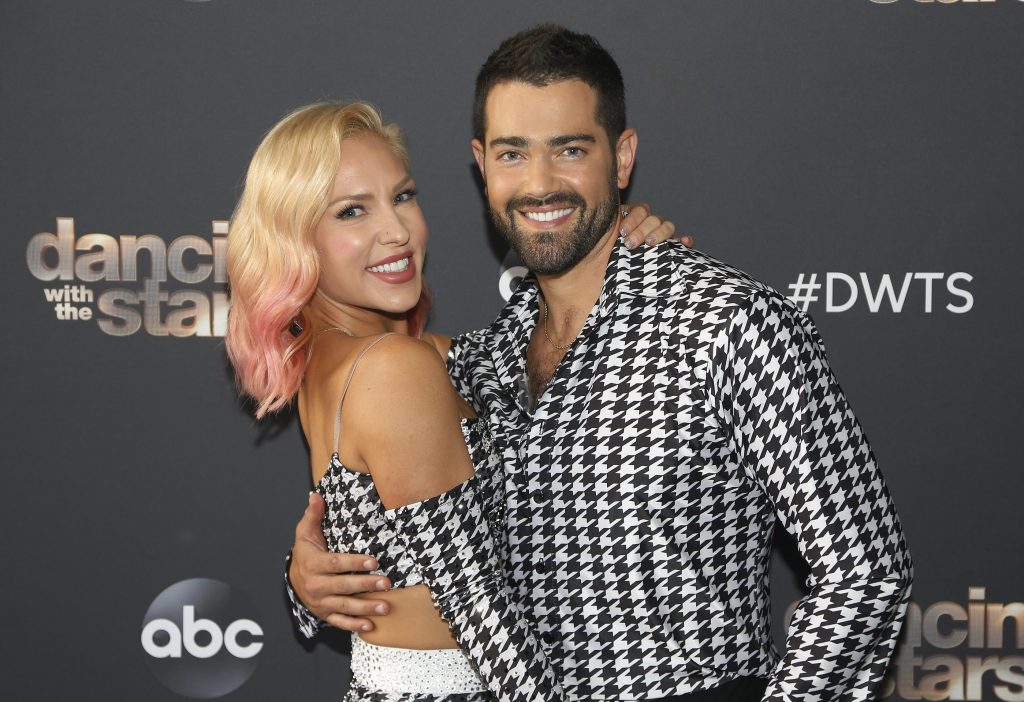 Pro Sharna Burgess recently alluded to having a "really difficult" partner. "I wasn't able to be in the room alone with him after the first couple of weeks because of things that happened," she stated on her new podcast, Oldish.
Before we even had to guess, actor Jesse Metcalfe's rep entered the chat. "If she is referring to a time where our client Jesse Metcalfe worked with Ms. Burgess four years ago, the only recollection was that they didn't get along. Vague insinuations are not only reckless but also irrelevant," Jesse's rep stated. Yikes!
Mischa Barton and Artem Chigvintsev
Actress Mischa Barton butted heads continuously with her partner, Artem Chigvintsev. According to US Weekly during a rehearsal, she told Artem, "I was relying on you to make it a positive experience." Artem commented that Mischa was "already in the zone of not wanting to do this." Well, duh.
"I can't do another week of this. He just is not getting it, and it's horrible for me," Mischa exclaimed before storming out. Thankfully, this was a short-lived partnership. The couple finished in 11th place.
TELL US – WHICH DANCING WITH THE STARS PARTNERSHIP WAS THE WORST?