The unthinkable has happened. I've ended the second season of Below Deck Down Under feeling sorry for Keith Stone Culver. Sure, he might be better at stripping off and lap dancing for guests than actually getting any deck work done, and he may resemble the lovechild of Popeye and Barney Rubble, but when it comes to love, he has a heart of gold. Unfortunately for him, it's one that was likely shattered when the charter season came to its dramatic conclusion. Here's everything that happened in the Below Deck Down Under Season 2 finale.
Captain Jason rallies Tzarina for the cause
While I may be on Tzarina's side when it comes to her anxieties surrounding Teppanyaki Night, I can't back her for storming off from Captain Jason and stomping her feet because he wants the dinner to be as authentic as possible rather than caricature. Fortunately, she's got an incredible leader at the helm of the Northern Sun. Instead of hauling her over hot coals and ripping her a new one, he talks her around. He reminds her that the guests' requests must come first and even takes part in a quick trial run for the onion volcanos. I've gotta say, they're not nearly as impressive as what I was thinking of in my mind.
"Fake it 'til you make it," one of the guests tells Tzarina when she reveals this is the first time doing such a thing. "For your first time, you're doing amazing." They're blown away and shower her with praise. While none of them can catch a shrimp in their mouths, Captain Jason appears to show them how it's done. All while one of the women on the boat tells off her partner for being too drunk. It looks like Margot was on the money when she called out their supposedly perfect lives!
For her part, Margot is also being love-bombed by Aesha. She's proving she has what it takes to be on service, and Aesha notes she's blossomed "into a wonderful service butterfly." It may not have been fair to take Jaimee off service for the final charter, but it allowed Margot to prove herself. That's something to be celebrated, no matter where you stand.
The final charter comes to an end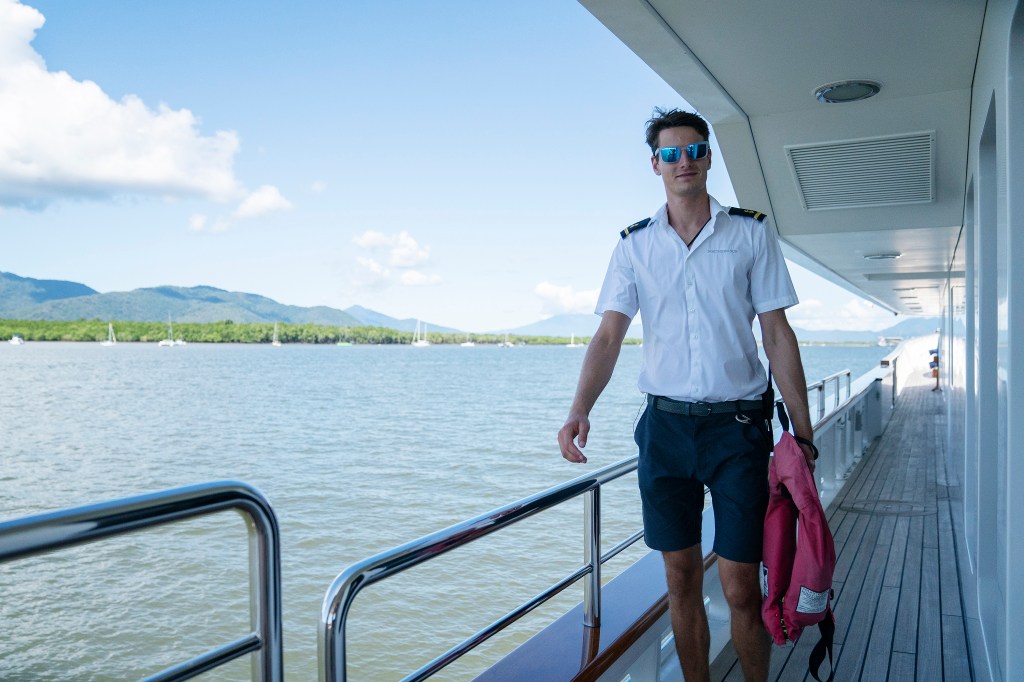 The next day, Tzarina and João catch up in the galley. His emotions immediately catch her off-guard. This is the changed man that João has been promising he is across the entire charter season, but it's now too little, too late when it comes to salvaging any sort of romantic relationship. Tzarina proved she wasn't ready to let him in when she called him "fake," and João was preparing to showcase exactly why he's not ready for anything serious yet, either.
The guests say goodbye, leaving behind a weighty tip of $17,000. Captain Jason made sure to hand one of the guests some money for their singed dress, who in turn ensured that the cut wouldn't be coming out of Jaimee's tip. It was a sweet moment. After adding $1,400 to their pockets, the crew were told that their tips for the entire season had amounted to $164,000. That meant a combined total of $13,700 for those who had been with the yacht from beginning to end. Not too shabby! Jason gave Jaimee the final helmet of the charter season, and revealed he'd be taking them out for dinner.
A little bit of culture before a lot of mess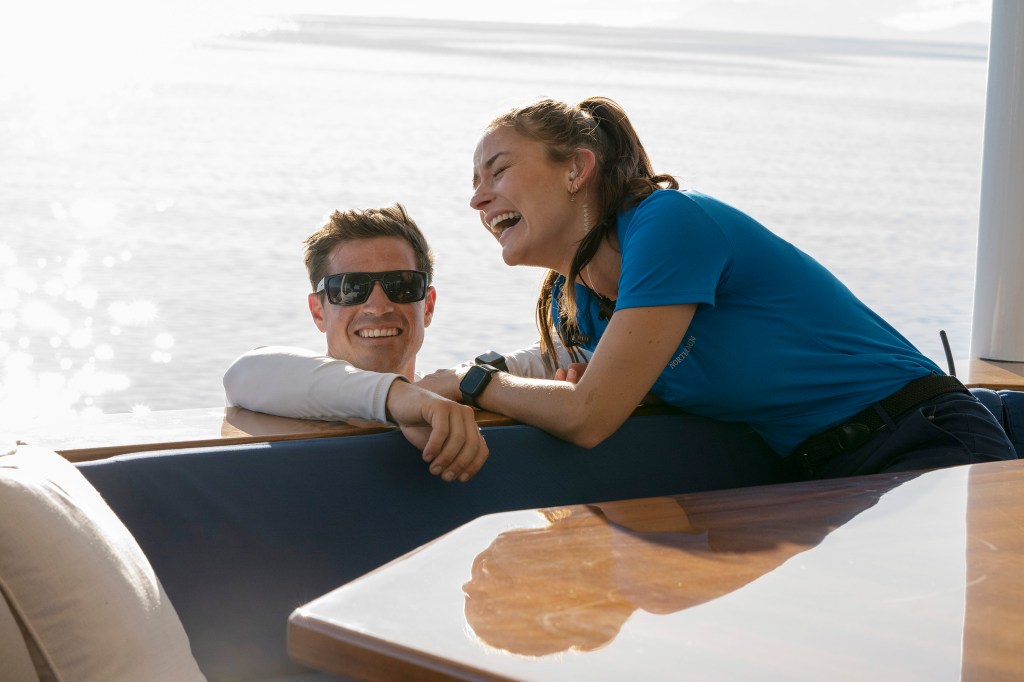 Jaimee looks incredible for the final night out. Luka says as much, and the two take a selfie. Captain Jason rides in the van with the crew, taking them to a gorgeous Flames of the Forest set-up. It's a true experience delving into Australian culture. As the alcohol continues to flow, João starts getting a little mouthy. He takes a shot at Culver's deck work before Jason excuses himself for the night. At least Culver didn't have to pay for this meal, or he'd also have Harry at his neck.
On the way to the club, Aesha warns she's seeing signs of the old João. In João's van, he's telling Culver off for making promises he might not be able to keep by offering Jaimee a job in the Med from a captain who is suddenly very unresponsive. It's a fair point, but it's one that João shouldn't be making while under the influence. Culver shouts at him to "focus on your own relationship," talking about Tzarina. She then tells João, "You're not you," he replies, "You're not you either." She ends the journey by calling him an "arsehole."
At the club, it all goes to sh*t. Tzarina warns Margot that João is "bad tonight." Then we see João ask Margot for a kiss. They swap spit, and then Tzarina apologizes through tears to Tzarina, who has just been bitching about how much of a "c***" João is with Aesha because they saw the makeout session. The drama doesn't stop there, as Luka and Jaimee head to the bar together. "You're so f*cking hot," Jaimee tells him. He asks her for a kiss, and they start to engage, but she pulls away. Yikes. Good job no one saw! Oh, wait. There's Harry.
Headaches all round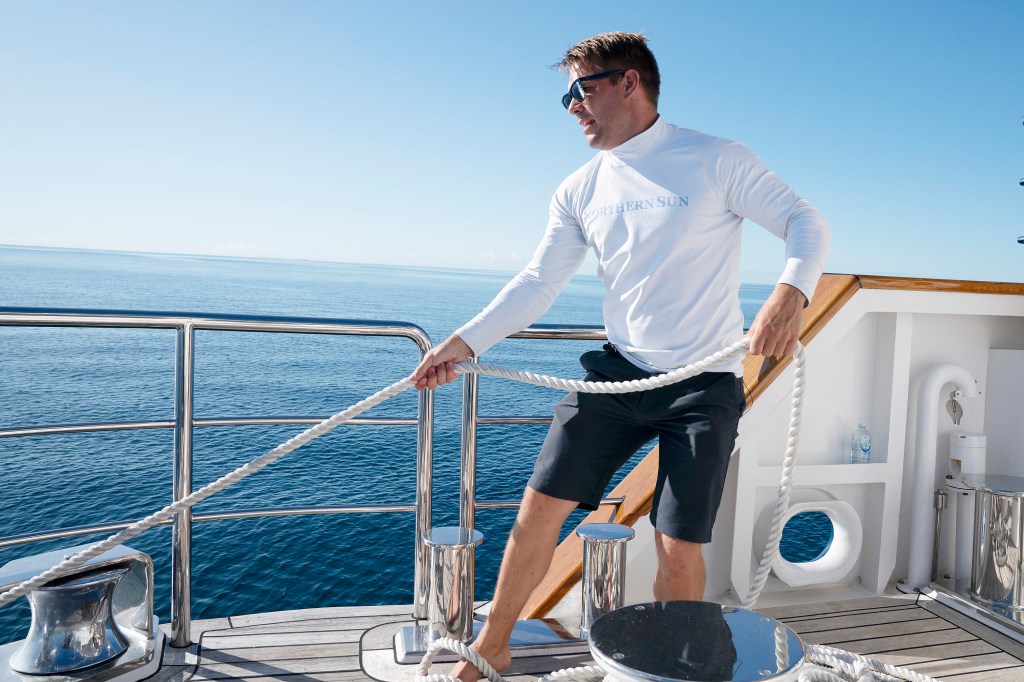 After going to bed in the early morning hours, the crew woke up for the final time this season on Northern Sun. João and Tzarina try to find peace, but Tzarina isn't impressed. She says his behavior was "all a bit too much," and she's right. It's such a shame it's come to this. João breaks down on the yacht and in confessional. He says he has spent years keeping that side of his personality away and has f*cked it all up in a single night. I feel for them both; they each have a lot of work to do on themselves. Thankfully, they'll be doing it as friends rather than enemies.
When all of the crew gossip about Luka and Jaimee's kiss, the latter pretends she has no memory of it happening. She asks to be the one to tell Culver, and the poor guy is truly heartbroken. You see the exact moment when his world shatters into a thousand pieces. He thought Jaimee was gonna be his happily ever after. For some reason, after she apologizes – and a chat with his mom in which he claims Jaimee was crying when she confessed (she wasn't) – he still thinks there's hope. The two leave the boat together. Whether or not they'll be going to the Med remains to be seen. "I'm gonna forgive her, we're gonna work through it and we'll be alright." Oh, Culver.
The final goodbyes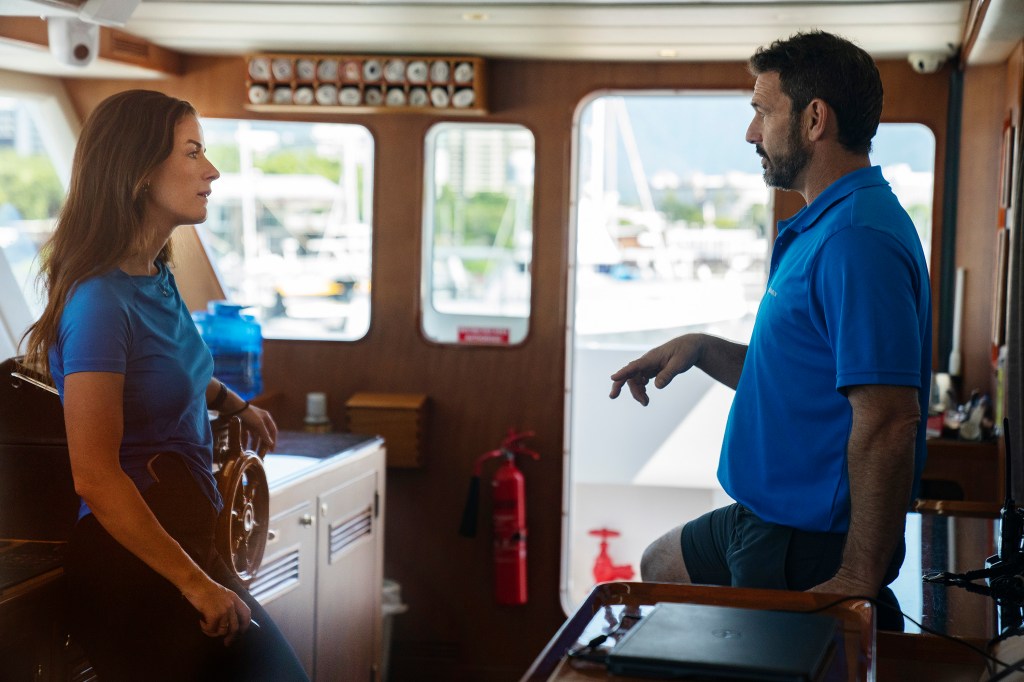 Margot is one of the first to say goodbye to Captain Jason. He's so impressed with her work that he offers her a position as a third stew on a boat in Thailand. She is overwhelmed and honored, but it appears as though she'll be skipping the opportunity in favor of working on herself, and in particular, her relationship with alcohol. Good for Margot for putting her health first. A lot of people would have simply jumped at the money.
Harry says his farewells, and Jason notes the growth he's seen from him. He's excited to work with his brother for a year, and knows his passion is with the water. Luka is told he hit the ground running, and Luka jokes he's hoping to see Jaimee in Europe, as he's heading to the Med for a charter season. A nice set-up for the new season of Below Deck Mediterranean, which Luka will be starring in from jump!
João's goodbye was sweet, as he was praised for working his butt off from beginning to end. It was of course Aesha's that left the lasting impression. How will Captain Jason put in his contact lenses moving forward? The season ends with a jab to the eye from Aesha, and it couldn't have been any better. Will we be getting a reunion? I hope so.
TELL US – DID YOU ENJOY THIS SEASON OF BELOW DECK DOWN UNDER? ARE YOU HOPING FOR A SEASON 2 REUNION? WHO WOULD YOU LIKE TO SEE RETURN TO BELOW DECK DOWN UNDER IN THE FUTURE?