Scandoval has almost died down, even after Rachel Leviss had her one-on-one podcast interview. The entire affair was tawdry, and Vanderpump Rules viewers kept finding out more and more information after the news broke in March. Tom Sandoval had decided to cheat on his long-term partner, Ariana Madix, with the former model showing little to no remorse. 
There were moments that didn't add up, including when Rachel joked she could be an addition to the relationship. In a scene that didn't air until after the scandal broke, Bravo cameras caught while on the wedding trip. It was Ariana, Tom, and Rachel all in the hot tub half naked, with Ariana noting, "We look like a throuple." As the days dragged on, it became apparent that Ariana and the fans were not given all the details, especially regarding the two lovers' timelines.
Rachel Blows up the Timeline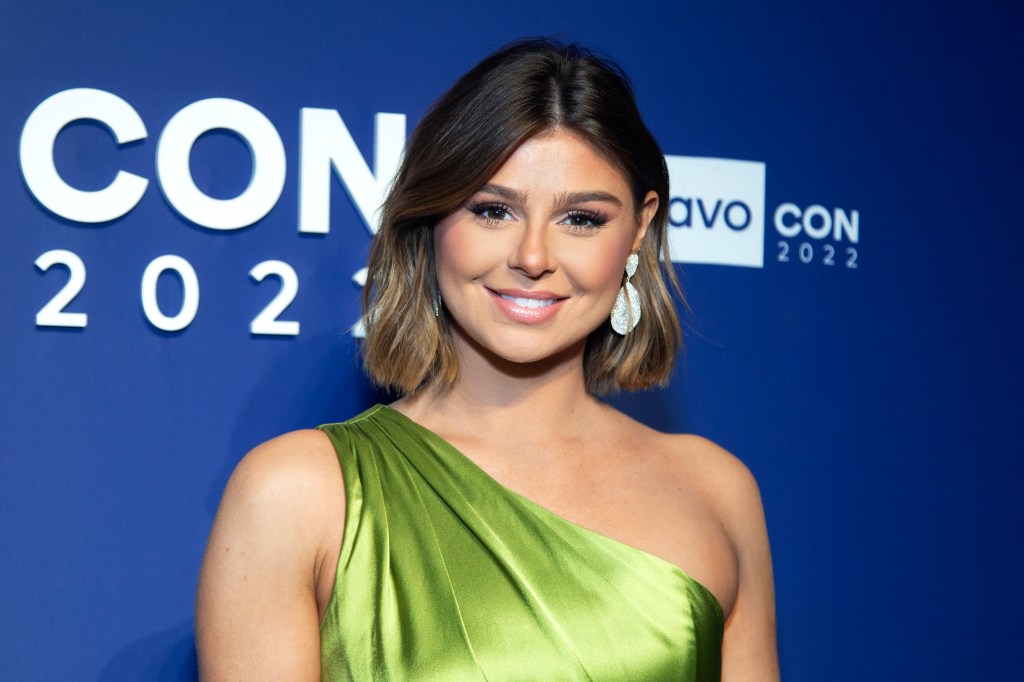 During her one-on-one interview after the Vanderpump Rules reunion with Andy Cohen, Rachel poked holes in her own story, admitting the TomTom co-owner had coached her. The former SUR server shared that she and Tom covered up much of what happened right under Ariana's nose and in her own home.
Rachel revealed that she had slept with Tom more than once at his shared Valley Village home and numerous times while attending Scheana Shay's Mexico wedding, which took place last August. Fans will recall Tom claimed he had only had a one-night stand. 
Season 9 Is Looking Fine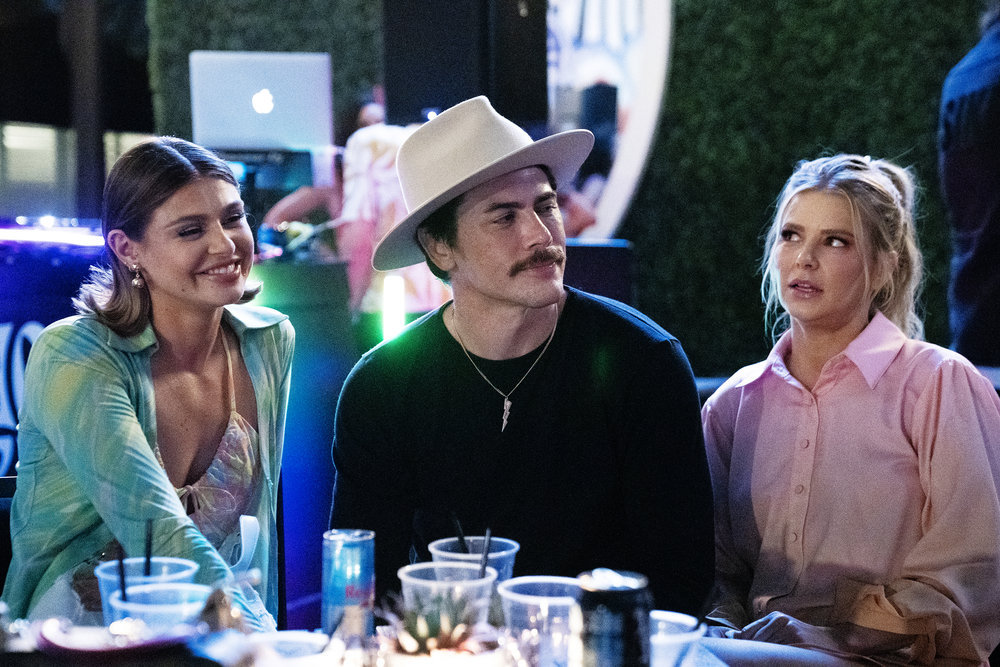 Naturally, there are multiple viewers who feel that Tom and Rachel have divided everyone about the beginning of their love affair. The group of Rage Night Text truthers think that the former couple may have been hooking up since Season 9 of Vanderpump Rules. This season debuted Rachel with her short hair, which immediately waved a trigger flag to fans who recall Tom saying he loves a woman with short hair. 
This theory tracks as Tom praised both Ariana and Kristen Doute for their short haircuts. During a confessional, Ariana once noted that Tom was "obsessed with my new haircut. I'm pretty sure he's told me he's already masturbated to it." This clue has led truthers to feel Rachel had a motive for hacking her long locks off, too. 
Tom Paid for Rachella
During Season 9, Tom splashed a lot of cash, $25,000 to be exact, to help James Kennedy propose to Rachel, which made absolutely no sense to anyone. It struck fans as odd that, while chatting to Tom Schwartz, Sandoval had a Freudian slip, noting, "I mean, like, Dude, if you're going to propose to Raquel, we have to make it amazing, or we're not doing it at all." The gesture and sentence seemed odd, especially because the Toms were trying to save up money for their new bar. 
The move felt weird as Sandoval didn't help Schwartz or Jax Taylor financially with their proposals, so it seems he just may have been crushing on Rachel. It didn't go unnoticed that Rachel and James ended their relationship shortly after their engagement. Now, could there have been multiple issues within their relationship? Yes. But could there have also been a chance that Rachel thought she could have Tom? Yes. 
Which Guy's Night Was the First Hook-Up?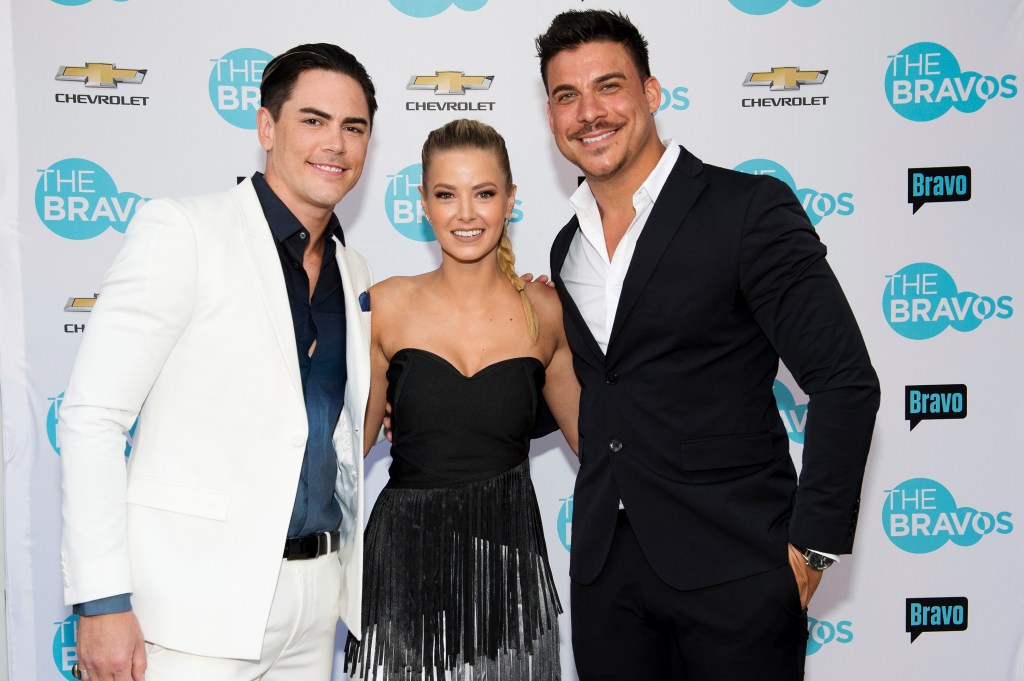 Over the years, there have been multiple guys' nights out for the Vanderpump Rules cast, including Las Vegas, Big Bear, and the Mondrian Hotel. However, Season 10 wasn't the first time the boys have had a guys' night out at the Mondrian.
During Season 7 Episode 11, the guys were out taking a night off from the ladies. This could be the original night that Tom and Rachel hooked up, making the singer's statement, "It happened after guys' night at the Mondrian then stopped for a while," true.
For all intents and purposes, Season 7's night out could count for the start/stop/restart of the affair. This theory would make the most sense and explains why Tom splashed the cash for the proposal (because he felt guilty) and why Rachel ended it with James (because she thought she had a shot).
Our minds are swirling with possible theories, but the world may never know what truly transpired between the two villains. 
TELL US – DO YOU THINK TOM AND RACHEL'S TIMELINE ADDS UP?