Few Real Housewives are as polarizing as Erika Jayne. Both amongst viewers as well as fellow Bravo personalities. The Real Housewives of Beverly Hills star recently began a Las Vegas residency, titled Bet It All On Blonde. Unsurprisingly, the show seems to be eliciting equally mixed reactions.
The residency may be a big career accomplishment, one that Erika even called a "rebirth." But it hasn't exactly provided her with good press. So far, the biggest story is that tickets are priced at only seven dollars. And those pesky legal allegations aren't going away anytime soon.
Naturally, some of Erika's fellow Housewives have shared their two cents on the show. Which ones have commented on it, who threw shade, and who gave Erika praise?
Tamra Judge and Teddi Mellencamp
The Real Housewives of Orange County star Tamra Judge attended the show in late August with RHOBH alum Teddi Mellencamp. The co-hosts then shared their reactions to Erika's residency on Instagram.
Over multiple social media posts, the two praised her as "phenomenal." Of course, it's highly possible the positive reviews have less to do with the show's actual quality, and more to do with promoting Erika's recent appearance on their podcast, Two T's in a Pod.
Regardless of whether or not it was genuine, Instagram commenters weren't exactly buying the praise. Many brought up the singer's many legal woes. Others pointed out that Erika wasn't the nicest to Teddi during their Fox Force Five days. We wonder if Tamra wanted to scream at the peanut gallery, "that's my OPINION!!"
Sutton Stracke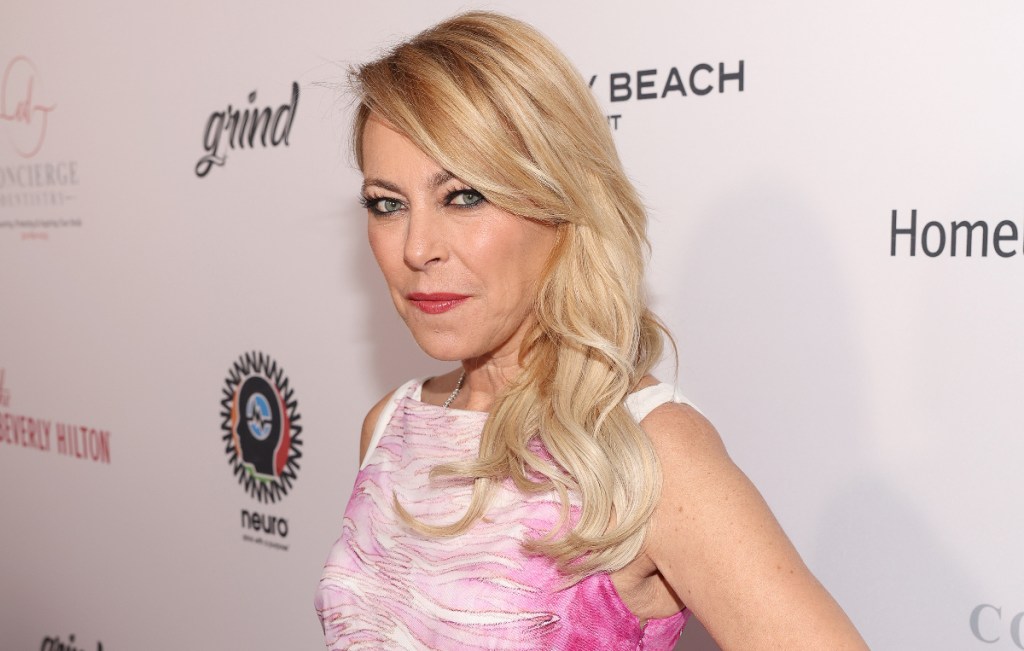 Sutton Stracke threw some major shade at Erika's residency after it came up in her interview with Page Six's Virtual Reali-Tea podcast.
Sutton was asked if she would even go. In response, she joked, "I'm very busy this fall. I'm busy!" Later on, an audience member asked if she would consider going since tickets were down to just one dollar. Sutton was visibly delighted to hear that the price was even lower than the reported seven bucks. She continued throwing shade by asking the crowd, "Would everyone like to see the Erika Jayne show?" Laughing, she added, "because I think I can swing it."
Sutton has been poking fun at her co-star a lot lately. In the same interview, she responded to Erika's comments by making a strange lobotomy joke. Recently, she also threw shade at Erika for claiming her weight loss was due to menopause, instead of Ozempic. Clearly, fans should expect to watch their feud continue in Season 13.
Cynthia Bailey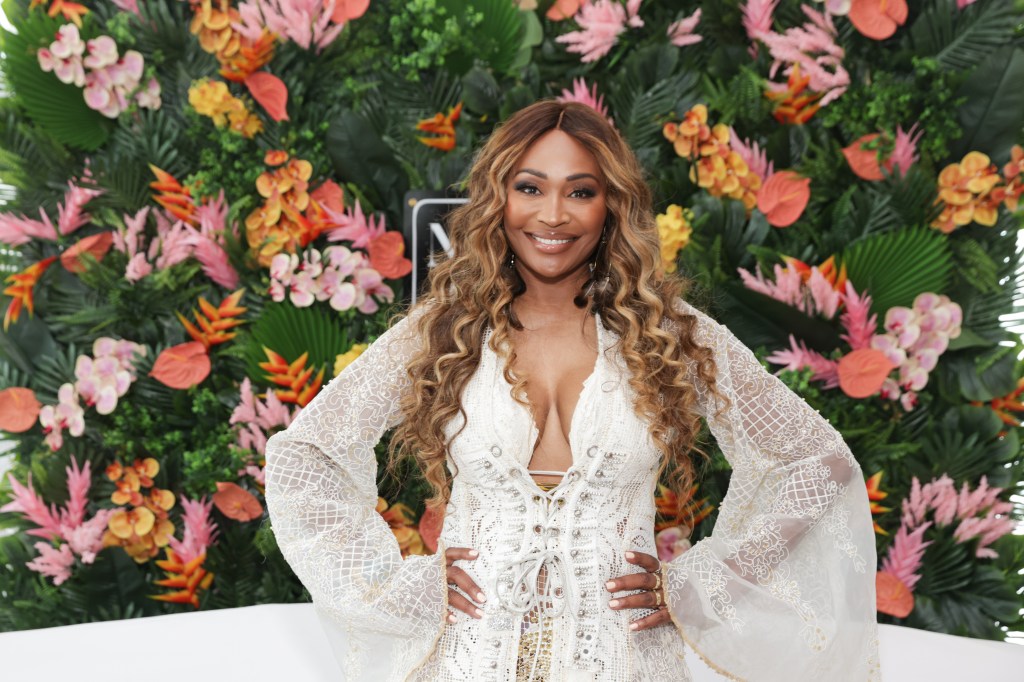 Just before Sutton responded, her co-interviewee, Real Housewives of Atlanta alum Cynthia Bailey, said she wanted to see Erika perform. She even asked Sutton if they should go together before the Beverly Hills housewife started throwing shade.
Maybe Cynthia has some empathy, given her past marriage to Peter Thomas. While he's no Tom Girardi, Peter also regularly makes the worst Real Housewives husbands lists. The bar owner mismanages money, and allegedly took money that wasn't his (in Peter's case, that money was Cynthia's).
Garcelle Beauvais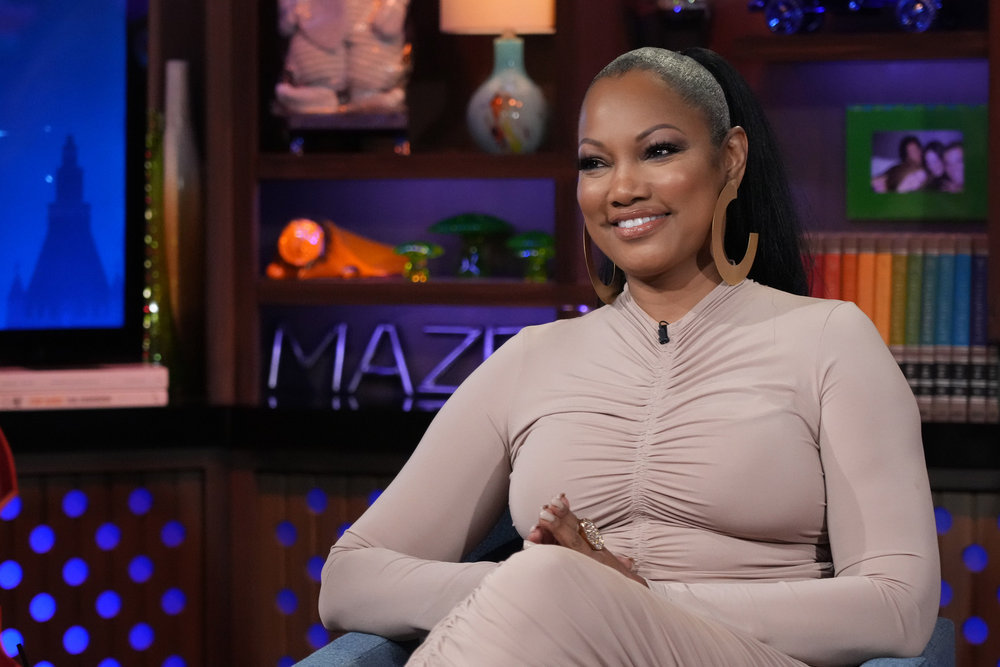 Sutton's biggest RHOBH ally, Garcelle Beauvais, is giving Erika (and her residency) a chance after their longtime feud. The two were apparently in a much better place during Season 13, mending fences once Erika apologized for her treatment of Garcelle's son.
When asked about the Las Vegas show, the Spider-Man: Homecoming actress said she would "absolutely" go at some point. She also said of the "Pretty Mess" singer, "I want to support her." Talk about taking the high road! It sure seems like they've come a long way since Erika threw Garcelle's book in the trash.
Dorit Kemsley, Kyle Richards, and Lisa Rinna
Dorit Kemsley has her own issues with Erika after certain comments made at BravoCon 2022. But she attended with Kyle Richards and Lisa Rinna. Erika even brought them up on stage. Later on, Dorit shared a picture on Instagram Stories of the Fox Force Four hanging at a hotel after the show. "No cameras, just us," she wrote, congratulating Erika on the show.
Lisa and Kyle also shared pictures from the night on Instagram, with the later writing that she was "so proud" of their friend.
It remains to be seen if the rest of the RHOBH cast attends. We're sure the returning Denise Richards won't be singing along to Erika's new single "Drip Drop" anytime soon.
TELL US – WHICH HOUSEWIVES DO YOU WANT TO COMMENT ON ERIKA'S RESIDENCY? DO YOU BELIEVE THE PRAISE IS GENUINE? ARE YOU THINKING OF ATTENDING BET IT ALL ON BLONDE?