Astrid Stawiarz/Getty Images
Very few designers are as loved and admired as Marc Jacobs is. 
Since the start of his career in the early '90s, he has built quite a large clientele that consists of world famous supermodels and A-list actors. So, it's not all that surprising to see people strutting across the red carpet in his pieces. What is surprising, however, is the strong loyalty that these stars have for the artist.
When the 56-year-old recently wed his longtime boyfriend Char Defrancesco, stars came out in droves to support him as he began this next chapter in his life. In fact, so many stars attended a barricade had to be set up outside the venue so fans wouldn't crowd the guests, like Kate Moss, Naomi Campbelland Gigi Hadid.
That strong devotion and following that Marc has is just one of the reasons why he is receiving MTV's first-ever Fashion Trailblazer Award. 
The iconic designer will be presented with the trophy at the 2019 MTV Video Music Awards on Sunday, August 25th. Until then, get your fill of fashion with this gallery of Marc Jacobs and his fashionable friends: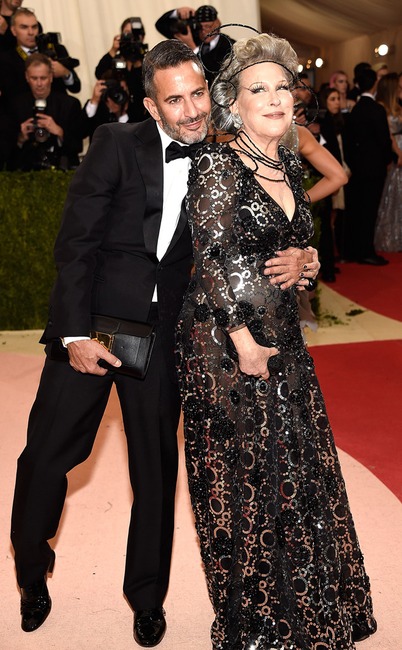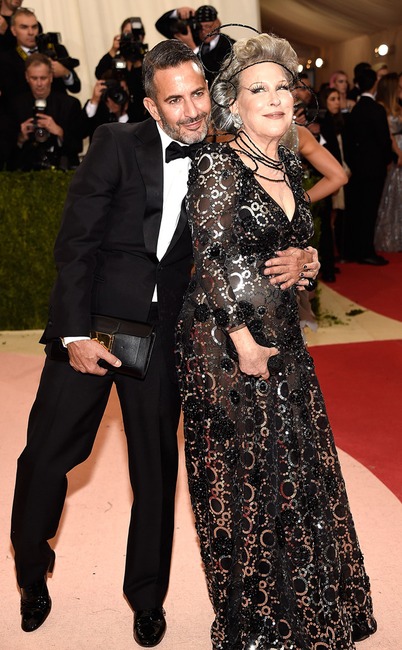 Kevin Mazur/WireImage
Bette Midler

In an Instagram post from 2016, the visionary designer revealed that he credits the actress for inspiring him to enter the world of fashion. "I vividly remember the genuine excitement and love I had for Bette's music," he wrote alongside a glamorous portrait of the star. Perhaps one could call her his muse?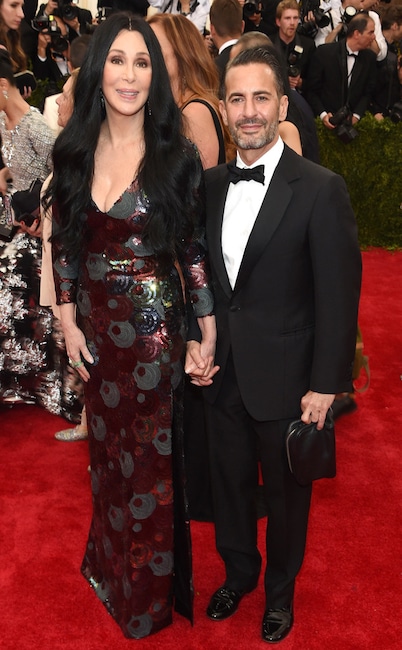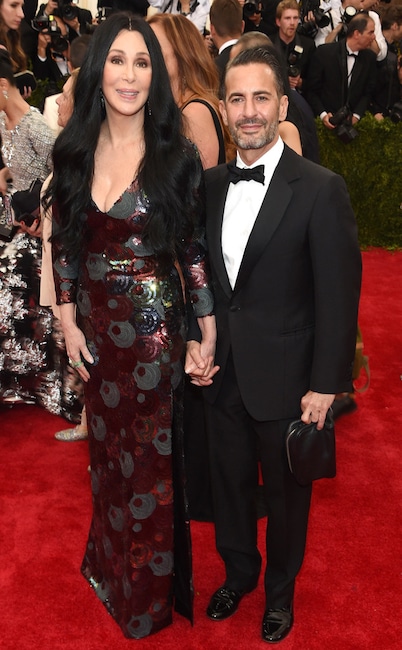 Jamie McCarthy/FilmMagic
Cher

It's always obvious when Jacobs adores a star, because they are one of the first faces to be seen in his beautiful ads. This was the case with Cher in 2015, when she was featured alongside actresses like Winona Ryder  and Willow Smith.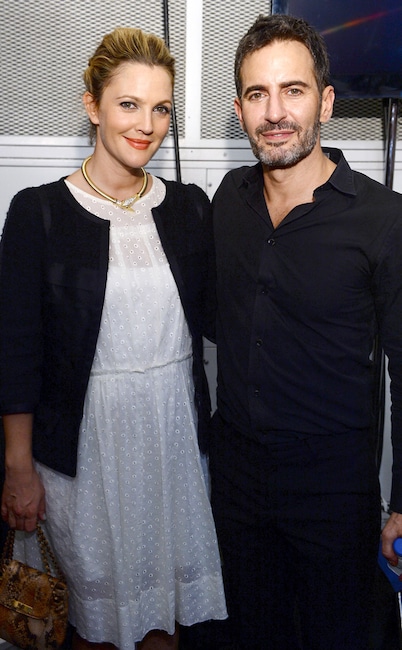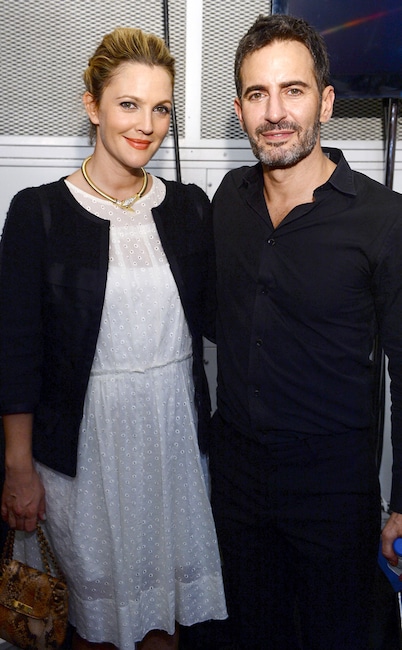 Dimitrios Kambouris/Getty Images for Marc Jacobs
Drew Barrymore

As an avid wearer of the 56-year-old's designs, Barrymore is a constant at his various fashion week shows.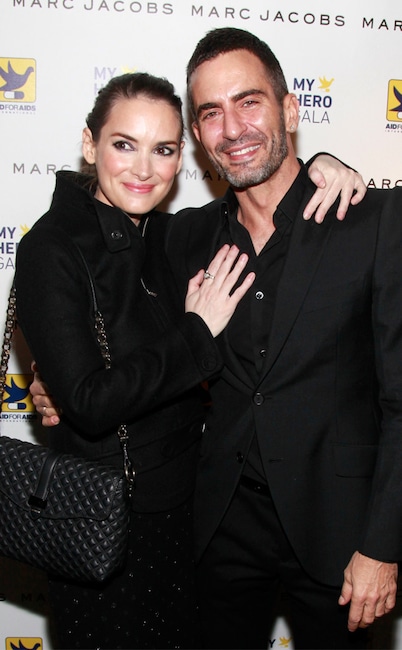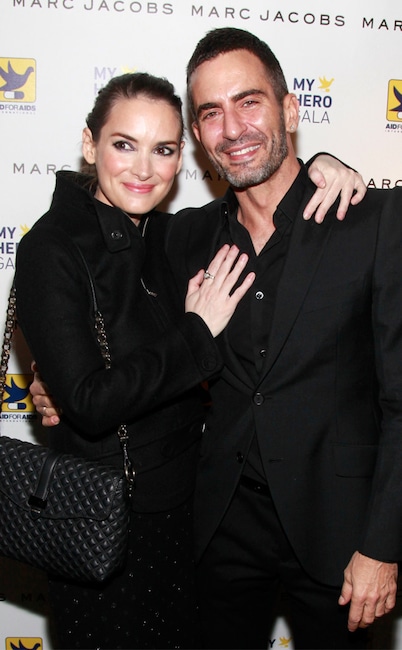 Charles Eshelman/WireImage
Winona Ryder

It's unclear how these two became so well acquainted, but Winona and Marc go way back. The Beetlejuice star frequently poses for his print ads and was even the face of his Marc Jacobs Beauty campaign.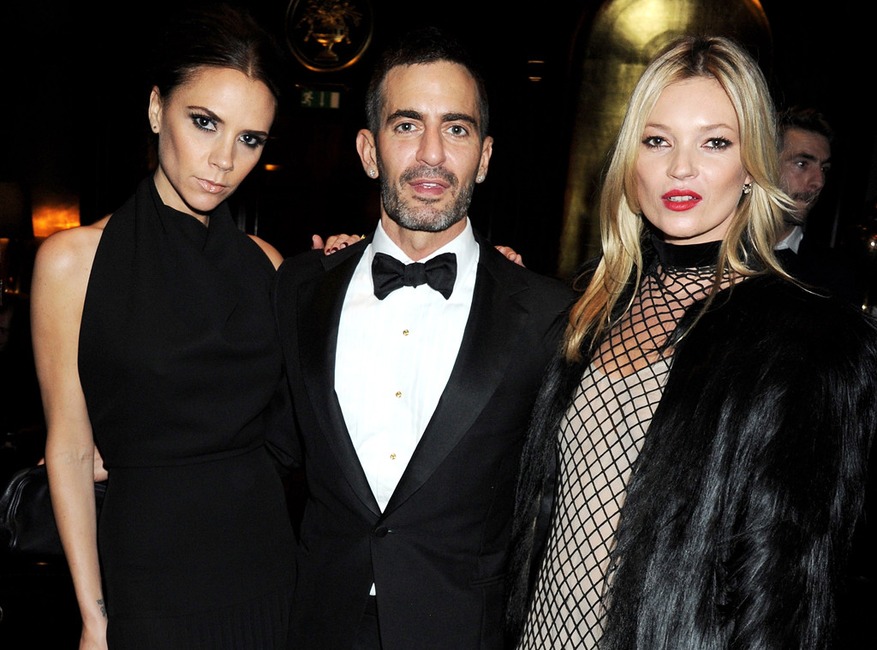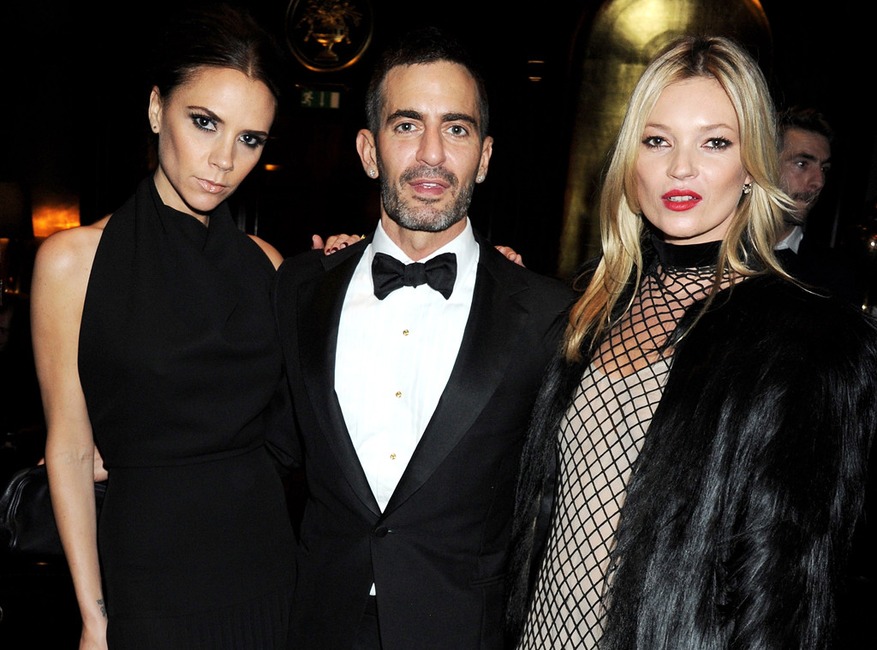 Dave M. Benett/Getty Images
Victoria Beckham & Kate Moss

Over the years, the designer has dressed the famous Brit numerous times, but nothing compared to the time when he photographed her popping out of his shopping bag. Victoria says that moment was "was just the beginning of my journey into the fashion industry." Moreover, it was the beginning of a fabulous friendship.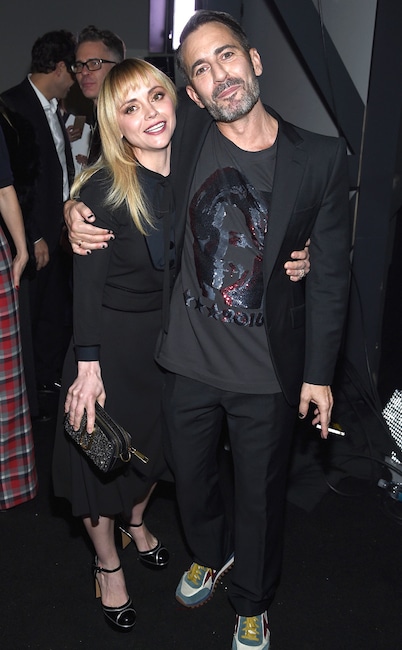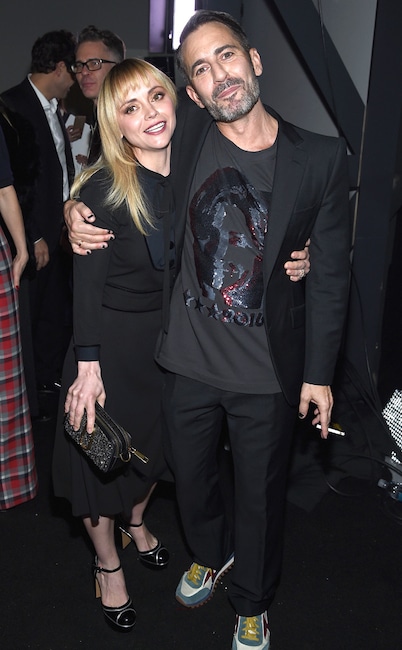 Dimitrios Kambouris/Getty Images for Marc Jacobs
Christina Ricci

The amount of respect that the actress has for this designer cannot be described. Time and time again, the star has starred in campaigns, worn his pieces and spoken his praises. In 2015, she praised, "He's such a visionary."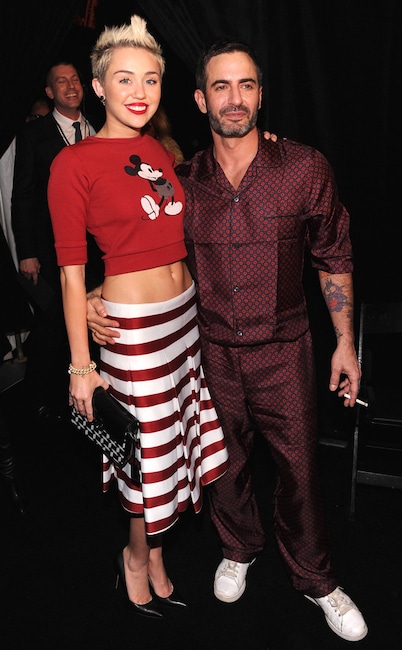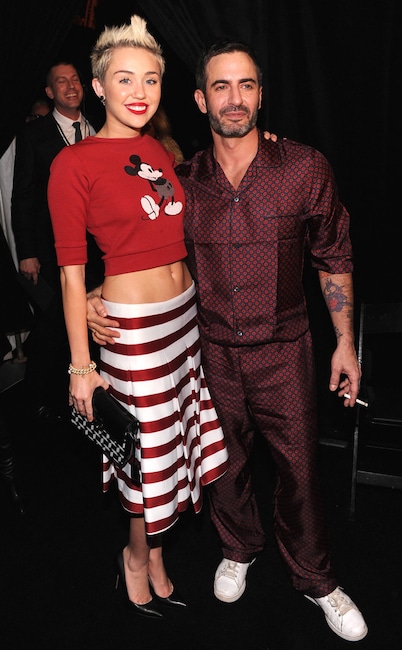 Jamie McCarthy/Getty Images
Miley Cyrus

Great minds think alike, so it only makes sense that these two collaborated on a charitable hoodie. Together, the pair recently created a stylish pink hooded sweatshirt, with 100 percent of the proceeds benefitting Planned Parenthood.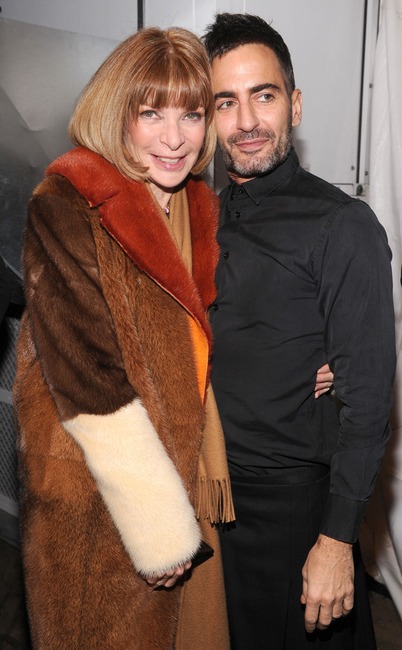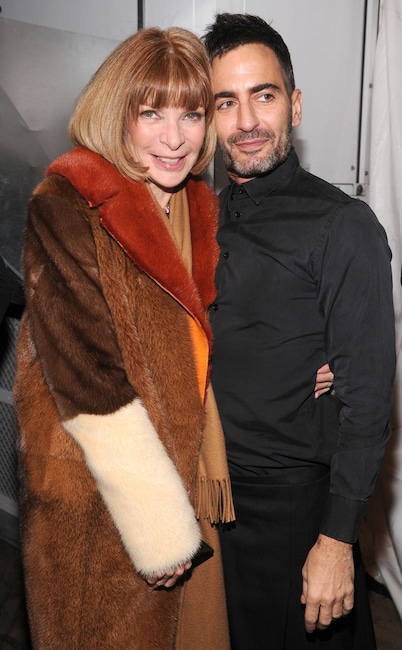 Jamie McCarthy/Getty Images
Anna Wintour

Anna Wintour once said, "Marc it's you who brings joy to the world." This says a lot about the friendship shared by the two stars, since Anna allegedly inspired The Devil Wears Prada's Miranda Priestly.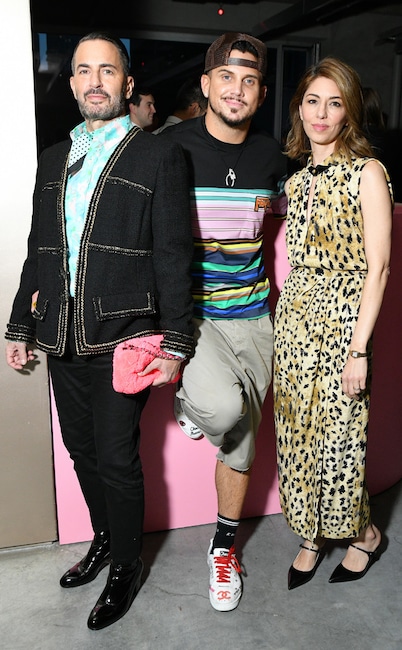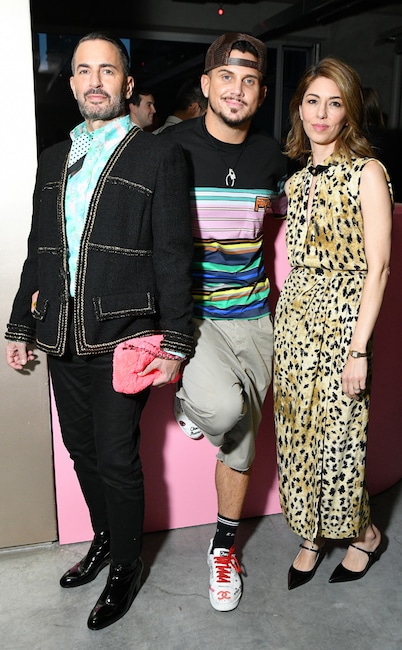 Jared Siskin/Getty Images for Prada
Sofia Coppola

When Sofia and Marc say they go way back, they mean it. The two first met in the early 1990s, years before he would start designing for the prestigious Louis Vuitton fashion house. He's designed nearly every gown that she's worn to shows like the Oscars, and wouldn't have it any other way.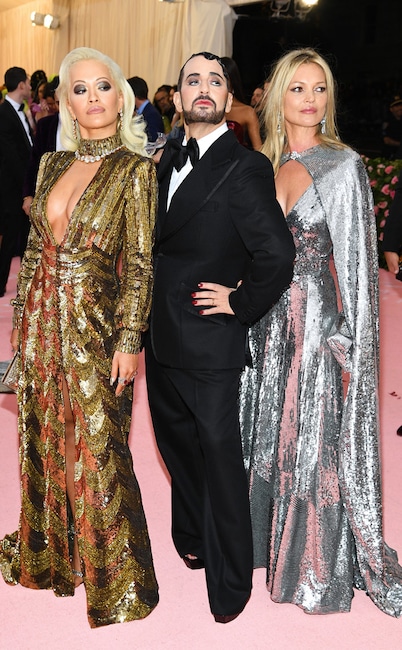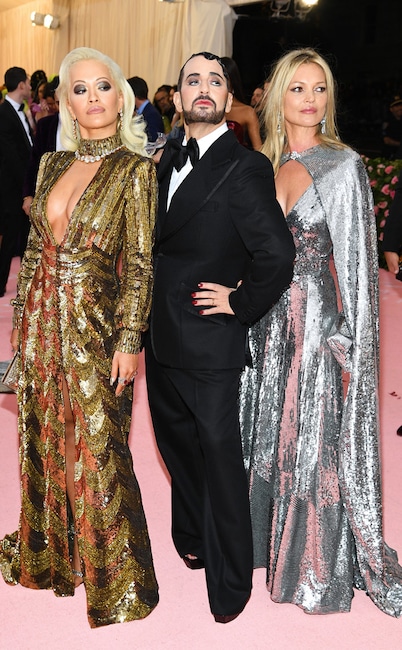 Dimitrios Kambouris/Getty Images for The Met Museum/Vogue
Rita Ora & Kate Moss

As always, Kate makes an appearance with Marc Jacobs, but this time along they are joined by the British pop star.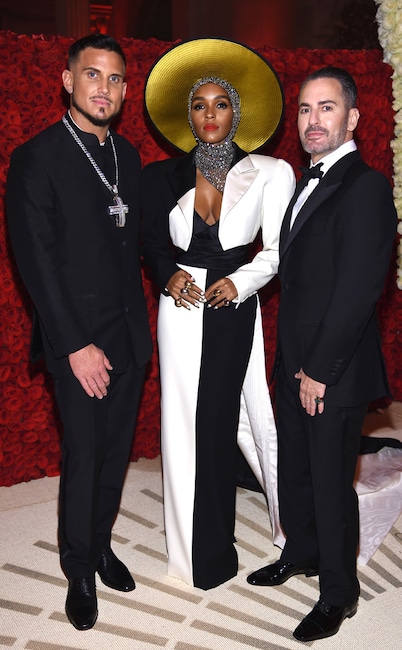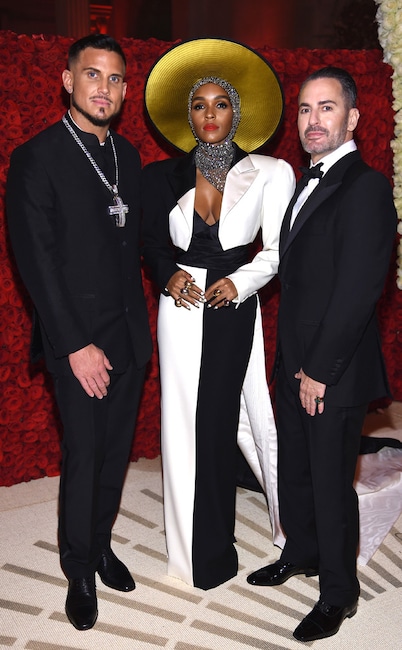 Dimitrios Kambouris/MG18/Getty Images for The Met Museum/Vogue
Char Defrancesco & Janelle Monae

When it comes to achieving a visionary look, Janelle knows that you have to go right to the source. So it was a no-brainer when she turned to Marc Jacobs for her 2018 Met Gala look.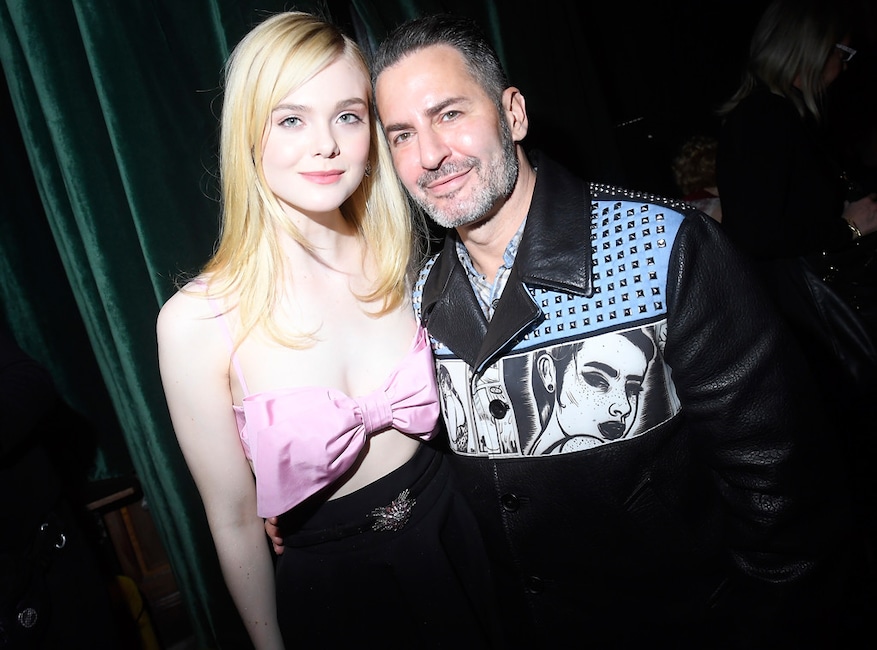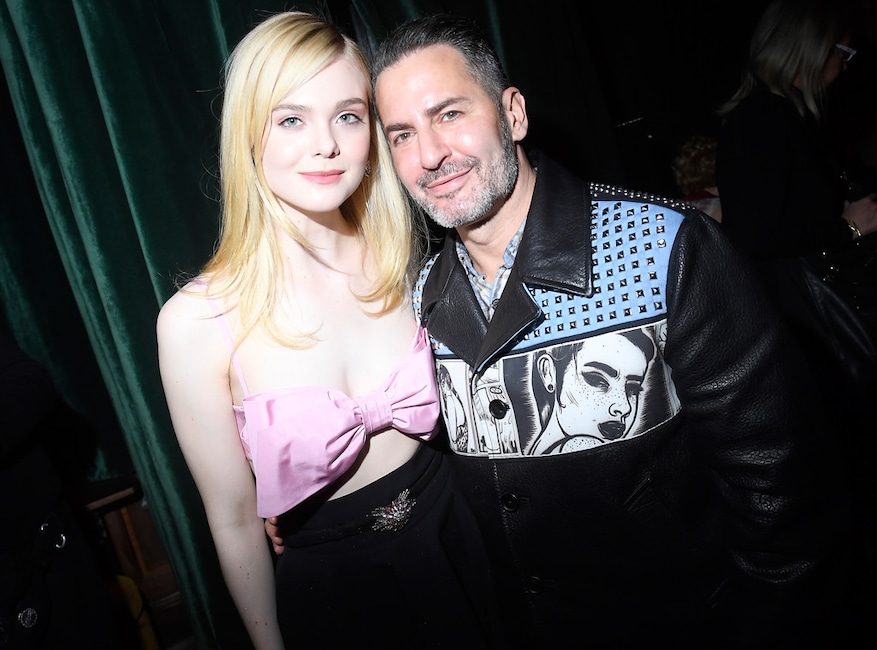 Victor Boyko/Getty Images for Miu Miu)
Elle Fanning

Both Elle and Dakota are two of Marc's most consistent models, to the point where one could consider them his muses.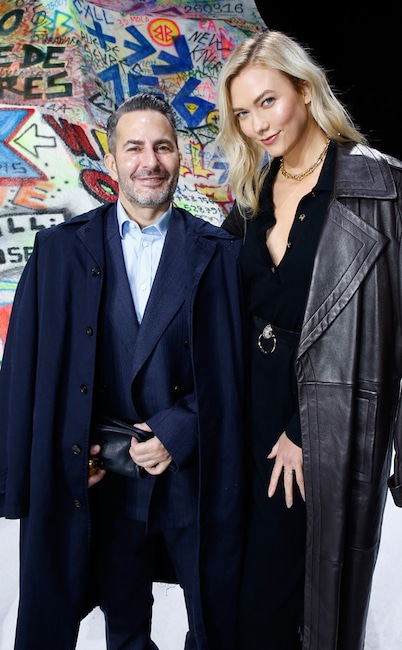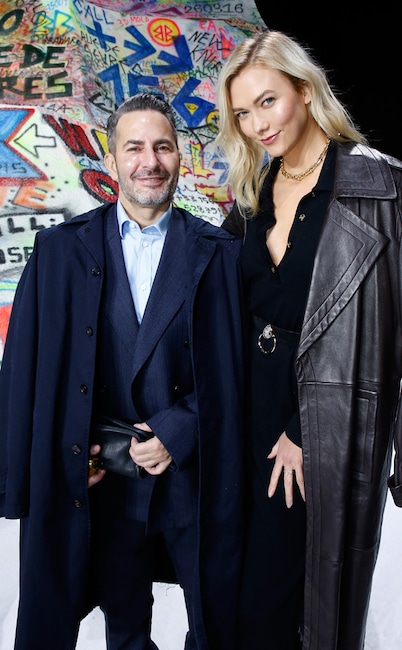 Bertrand Rindoff Petroff/Getty Images
Karlie Kloss

As one of this generation's next group of supermodels, the entrepreneur is one of the few ladies who regularly struts her stuff in his shows.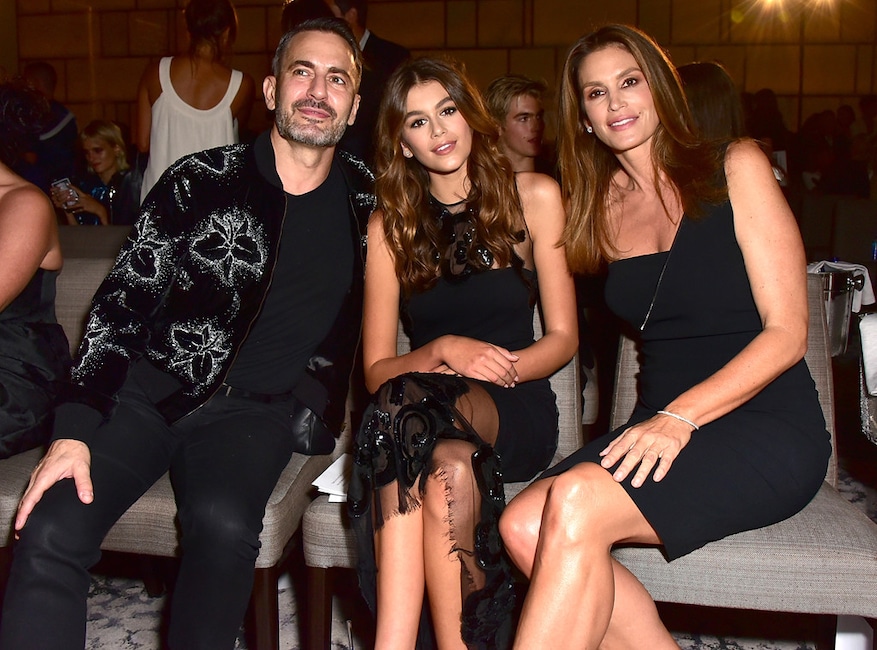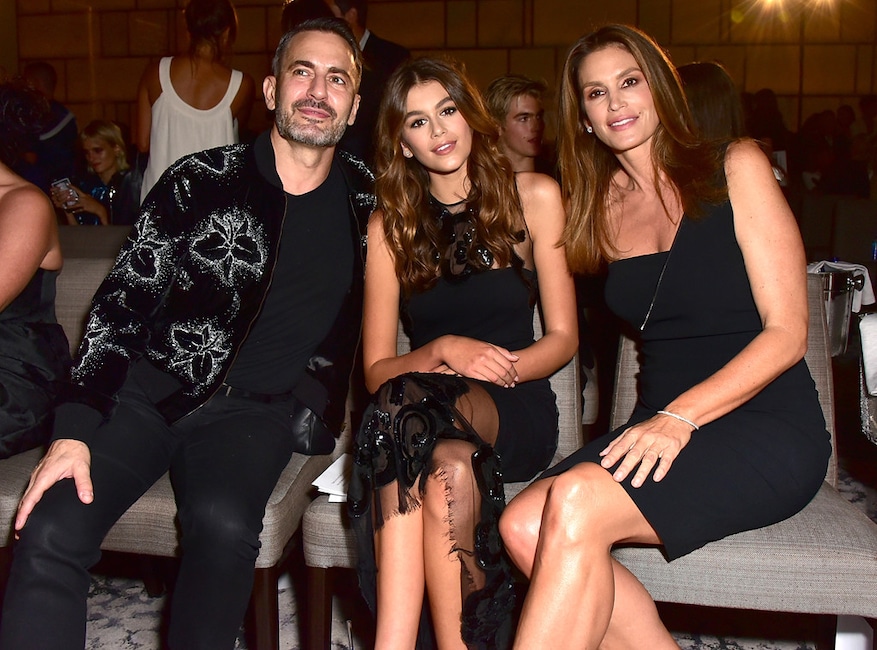 Brian Killian/Getty Images for FIJI Water
Kaia Gerber & Cindy Crawford

One perk of being a member of the Crawford-Gerber family includes rubbing shoulders with one of the world's best designers.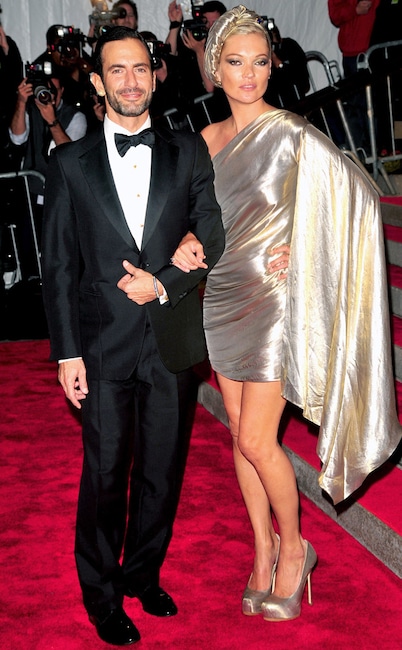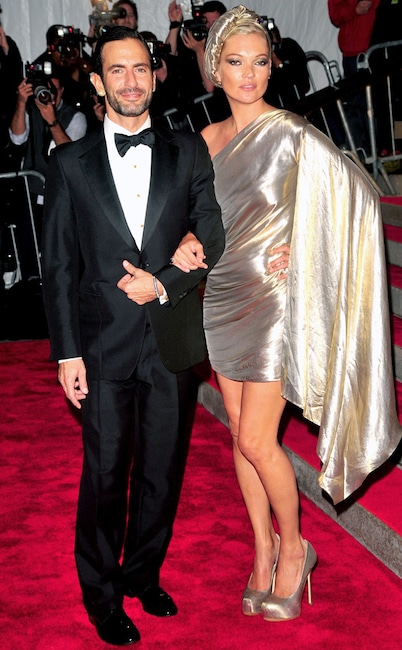 CHANCE YEH/Patrick McMullan via Getty Images
Kate Moss

We don't know who is luckier. Kate Moss for getting to wear this dress, or Marc Jacobs for having her as his plus-one.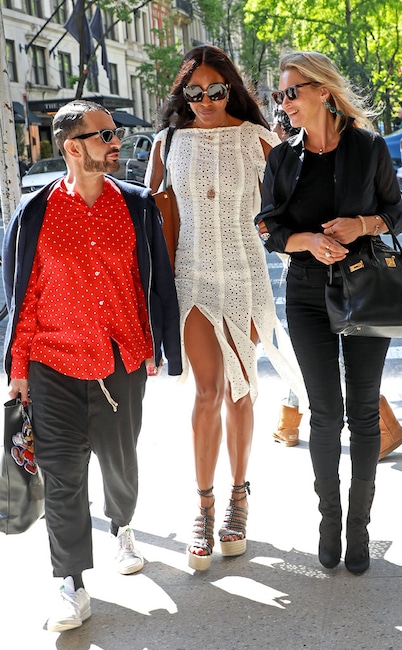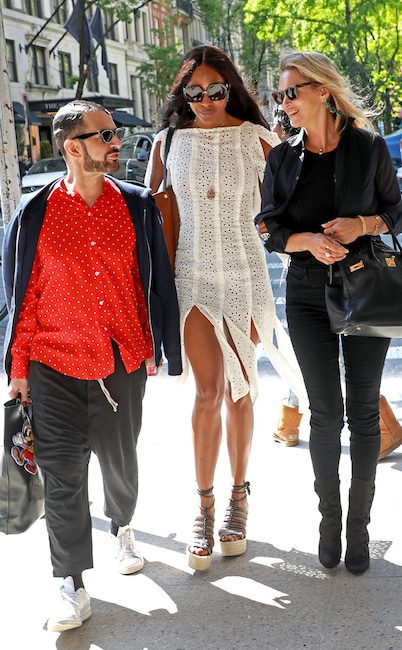 Pierre Suu/GC images
Naomi Campbell & Kate Moss

Not many people are lucky enough to call supermodels Kate Moss and Naomi Campbell their friend. But it just so happens that Marc is that lucky.