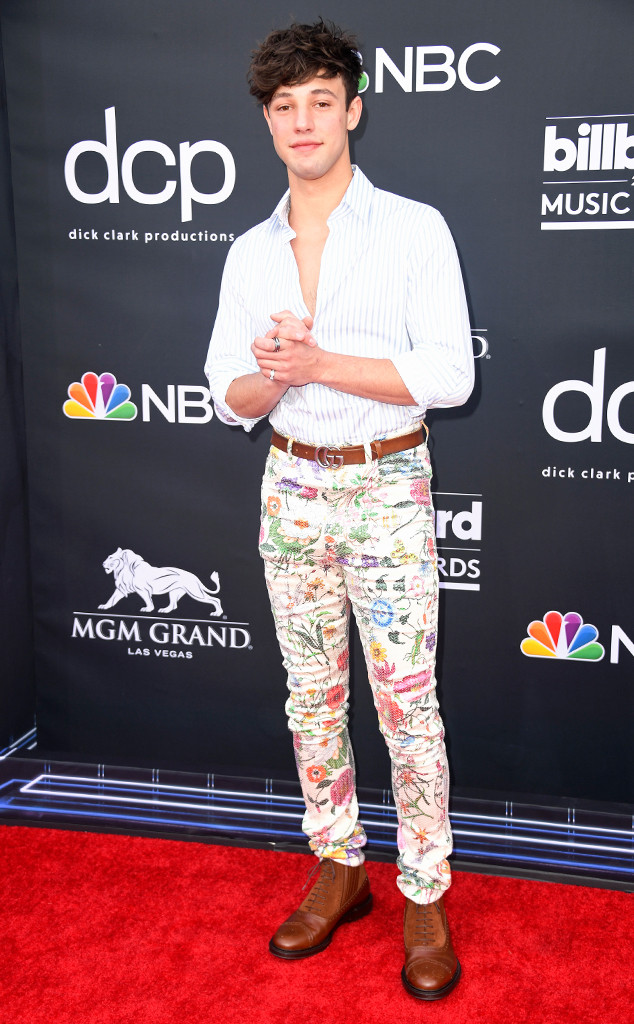 Frazer Harrison/Getty Images
Cameron Dallas is ready to talk about his private struggle with addiction and depression.
The 24-year-old internet star, who boasts more than 21 million Instagram followers, revealed Friday that he is 105 days sober after spending two and a half years in what he described as one of the "shallowest, darkest places" in his life. In the lengthy post and accompanying video, Dallas shared details from a stint in rehab and apologized to those he "pissed off" and "disrespected" before getting clean.
"I have been in rehab," the social media influencer told fans, "and I have been getting help and dealing with addiction, anxiety, depression [and] family trauma… I'm 105 days sober, so that's really awesome, and I want to stay on this path. I kind of want to be an advocate an help others and spread awareness to people to give them an opportunity to get help."
In Dec. 2018, Dallas was charged with felony assault after an alleged physical altercation between him and another man at an Aspen, Col. hotel.
Reflecting on his past, Dallas said he's worked on discovering the "underlying problems of the things I couldn't face or figure out in my life that I buried deep down in my soul that made me turn to these addictions to escape."
He continued, "There is a big stigma around rehab and I am guilty of thinking of it as a 'bad' or 'dirty' place for 'horrible' people to go to, but until I got there I realized how positive and great these facilities are."
In seeking treatment, Dallas said he wants others to know "there IS hope even when it seems helpless, that there IS serenity even when you're filled with anxious thoughts. [And] that you CAN overcome addiction and codependency if YOU choose to get help and really want it for yourself."
After first finding fame on the now-defunct video platform Vine, Dallas went on to star in a Netflix reality TV series based on his life called Chasing Cameron.