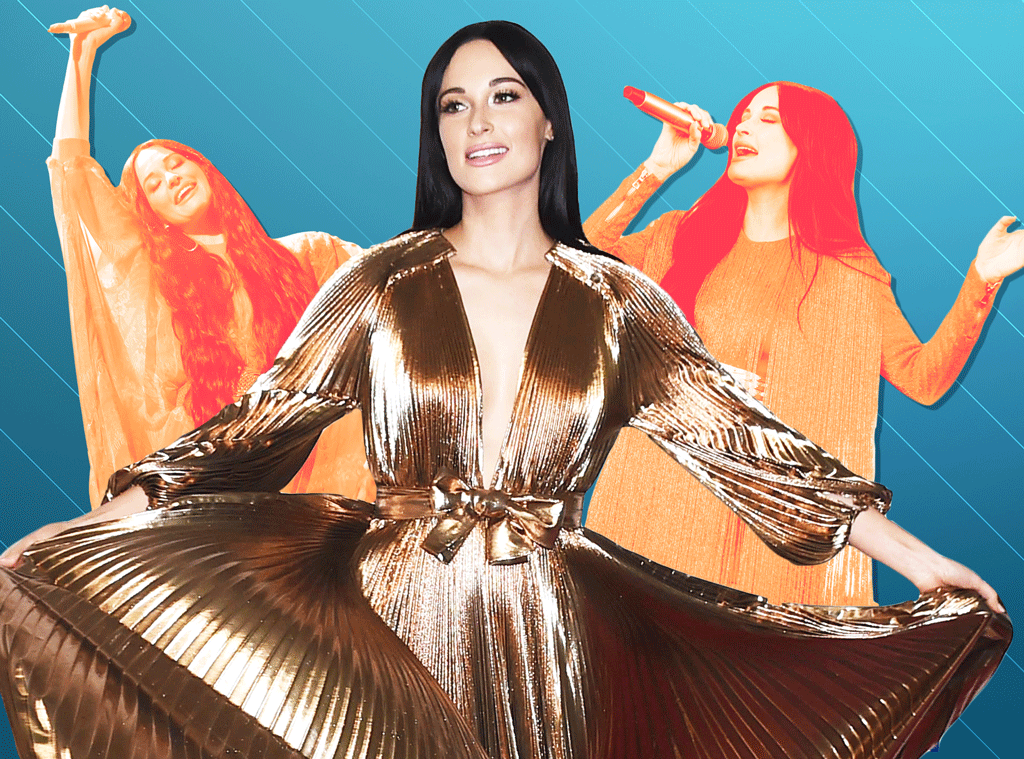 Getty Images; Shutterstock/E! Illustration
When Kacey Musgraves stepped foot on the Nashville Star stage, she was hoping for a major music break.
Perhaps judges Randy Owen, Anastasia Brown and Blake Shelton would see something in the recent high school graduate. And after the success of Kelly Clarkson and Carrie Underwood on American Idol, perhaps these singing competition shows could be a life-changing opportunity.
"I was very young and figuring myself out musically and personally," Kacey recalled to Yahoo Entertainment. "It was a great platform to get myself kind of accustomed to being in the industry and seeing what it was like being away from my tiny little hometown in Texas."
Before you get too excited, Kacey ended up in seventh place on season five of the reality show. Despite not winning the top prize, the singer-songwriter, who celebrates her 31st birthday on Wednesday, Aug. 21, has built a name for herself in the music industry.
Not only have all three of her albums been nominated for Best Country Album at the Grammys, with her first and third winning in 2014 and 2019, respectively, but her latest opus, the crossover smash Golden Hour, actually managed to sweep every category it was nominated in, including the all-important Album of the Year.
Not only did she take home top honors at the 2019 Grammys, but she also snatched the Album of the Year crown at this year's ACM and CMA Awards, making her second artist ever to win 'em all. (Taylor Swift was the first with Fearless.) Needless to say, finding a critic who didn't rave about the body of work in their review was hard to find.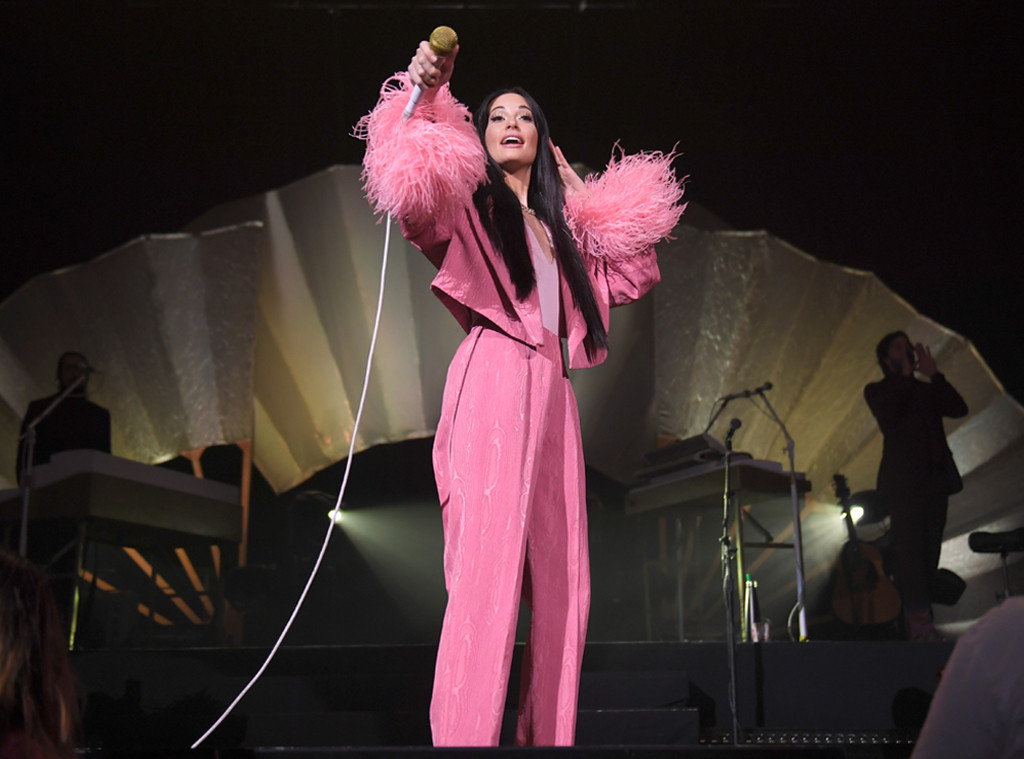 Jason Kempin/Getty Images
"Life is pretty tumultuous right now for all of us. I feel like it can feel that way. Because of that, art is really thriving and it's really beautiful to see that," Kacey shared on music's biggest night. "Thank you for championing mine. I would have nothing without songs. It's all about the songs."
That's not to say it's been an easy journey for the Texas native. When she released her debut album titled Same Trailer Different Park, Kacey was fortunate enough to hear her voice on the radio thanks to "Merry Go 'Round" and "Blowin' Smoke."
But perhaps the track that really grabbed people's attention was "Follow Your Arrow."
"So make lots of noise / Kiss lots of boys / Or kiss lots of girls / If that's something you're into," she sang in the hit single. "When the straight and narrow / Gets a little too straight / Roll up the joint, or don't / Just follow your arrow / Wherever it points."
Kacey was called everything from "progressive" to a full-on "rebel." Ultimately, the labels didn't bother her one bit.
"All these things that people are pulling out of my songs won't be that crazy anymore," she told Billboard in 2015. "The truth is the songs are just about life."
She later told Refinery 29, "I'm taking things that genuinely affected me and putting them to music. There [is] always going to be a conservative mindset out there, especially in country music and that's fine. To each his own."
Because her latest album Golden Hour may not be identified as 100 percent country, Kacey faced another obstacle with radio not giving her songs the most amount of airplay.
It wouldn't stop her from making music she argued was important and unique to an industry that should be comfortable with change.
"I grew up singing all that traditional country and western music and wearing the outfits. My entire genre was comprised of that, so I can't get away from it, but there are all these other things too that have made me who I am," Kacey explained to Rolling Stone. "These days, genre lines are so blurred."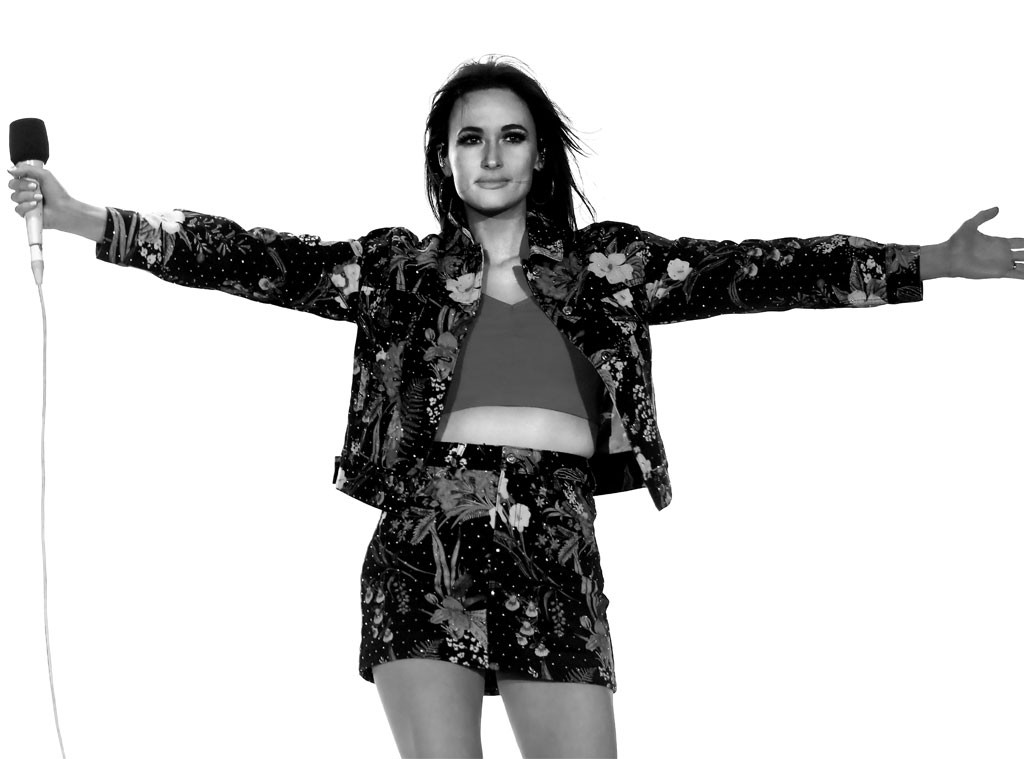 Christopher Polk/Getty Images for Stagecoach
In a separate interview, she reiterated the importance of having people connect with her music regardless of where they find the tunes.
"From day one, I've just wanted to be myself and if that lends itself to having only 10 listeners versus 10,000, I'd rather have [the former] hands down. I love country music. It has my heart. If radio wants to play it, of course, that will make me happy. But getting anyone to like or to play the music will never affect the way it comes out," she told Refinery 29. "It will be what it will be and I have to have hope that the music will spread by word of mouth because people connect to it. That is more powerful than any radio signal really."
Last summer, Kacey had the opportunity to perform for a new audience when she traveled across the country and opened up for former One Direction member Harry Styles.
She grabbed the attention of Joe Jonas at the Stagecoach Music Festival who says doing a collaboration with her "would be a dream."
From Golden Hour came a golden year. And it was all thanks to following her arrow.
"I want to do some pushing. It might sound cliché, but it's not money or fame that drives me," she previously told GQ when sharing her goals. "The idea of total music freedom, achieving that is what keeps me going and thinking and working. Of course, now that I'm in such a positive place it feels a lot easier to do that. And it's more exciting."
(Originally published Tuesday, December 4, 2018 at 4:00 a.m. PST)