It's time to set the record straight!
During Monday night's season finale of Teen Mom OG, Tyler Baltierra and Catelynn Lowell were able to reunite with their eldest daughter Carly in a special visit organized by their adoption counselor.
Before spending some quality time at the local zoo, however, the couple admitted to running a little late because they wanted to finish making a special gift.
Ultimately, some viewers weren't impressed leaving the pair forced to defend themselves on social media.
"We were a half hour late putting finishing touches on her very special scrapbook with our handwritten letters. If this makes us horrible people, then so be it," Tyler wrote on Twitter Tuesday morning. "It was SO worth it to see the look on her face in person & guarantee that she actually gets it! The visit was amazing."
Catelynn added, "Carly didn't care about the time on the clock she only cared that we spent quality time with her and played etc. also that she got to spend time with her sisters and that's all that matters."
For those who may not follow the MTV reality show, Tyler and Catelynn placed Carly up for adoption when they were teenagers in hopes of giving her a better life.
Since then, the pair has been able to stay in touch with Carly and her adoptive parents. While cameras weren't rolling during their most recent reunion, fans were still able to catch a glimpse into the unforgettable day.
"It's never going to be easy to go see everyone and say hello and hang out and then say goodbye but all of us that are involved would trade the couple days of sadness to have the visits—to just have that bond," Tyler shared on last night's episode.
Catelynn added, "I would say birth parents are some of the strongest people out in the world."
The joyful reunion has us thinking of all the special family moments Tyler and Catelynn have shared with fans over the years. Take a look at some of our favorites in the gallery below.
Instagram
Father-Daughter Time

"I can't believe how fast she's growing," Tyler Balitierra shared on Instagram when celebrating Nova's last day of school. "Watching her grow up is the most beautiful thing I've ever witnessed & being her father is literally a dream come true! She's growing into such a beautiful, independent & fierce little girl & I can't wait to see what next year holds for her!"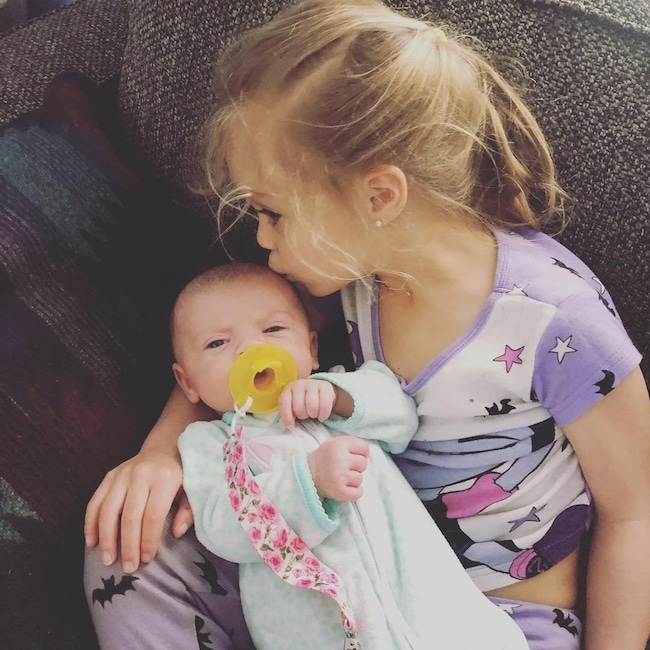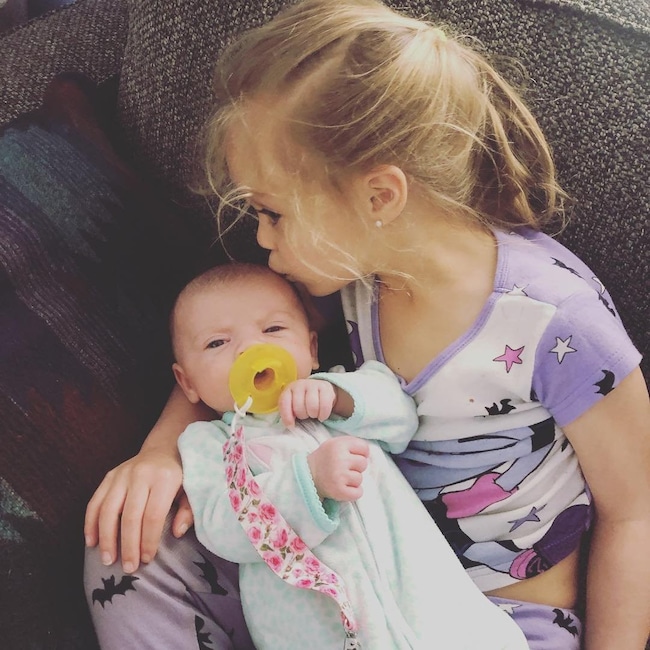 Instagram
Kisses for Days

There's nothing quite like a sibling bond. Fortunately, Catelynn Lowell captured this candid moment on social media.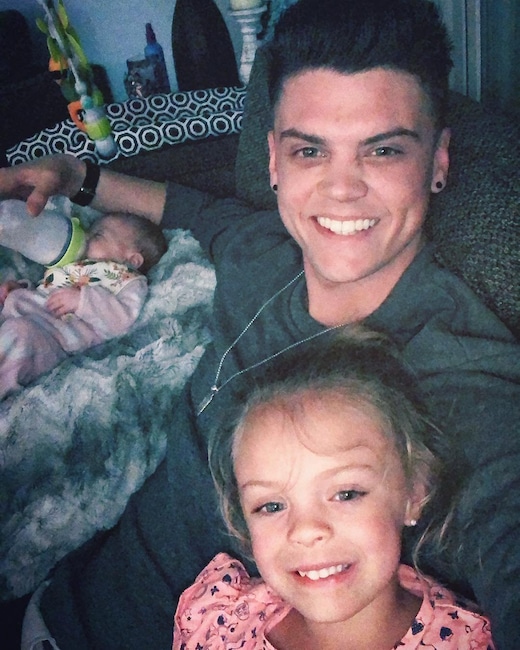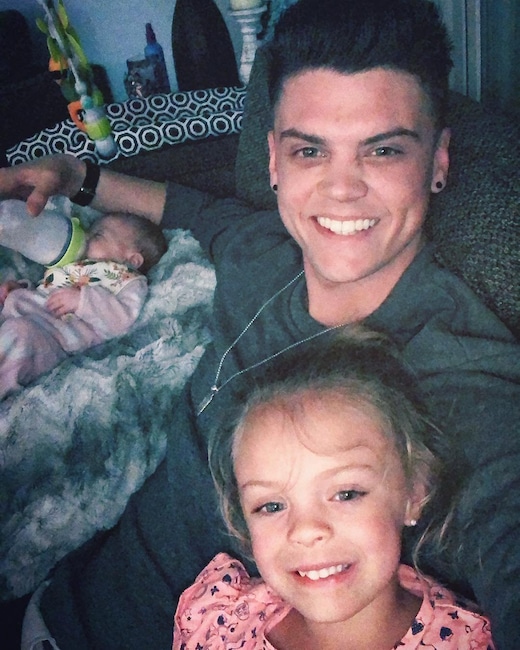 Instagram
Dad's Best Friends

"Blessed beyond belief that I had these 2 beautiful girls under my arms for date night last night!" Tyler Baltierra shared on Instagram after enjoying a quite night in.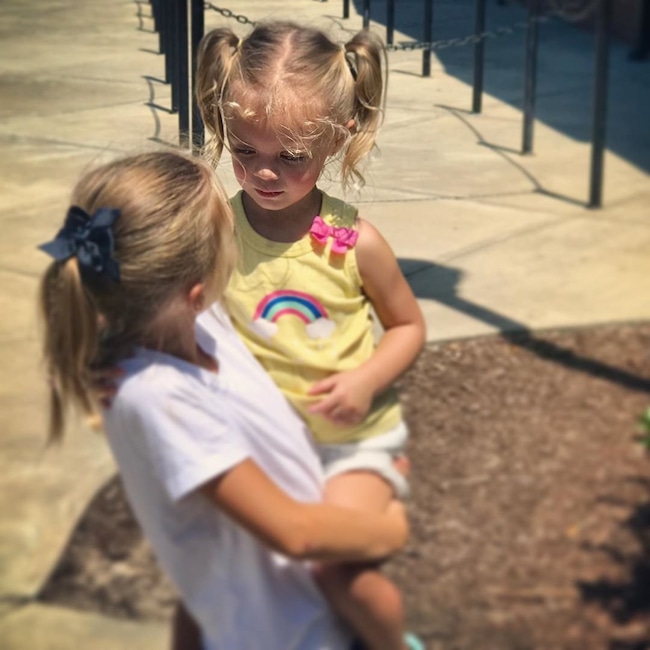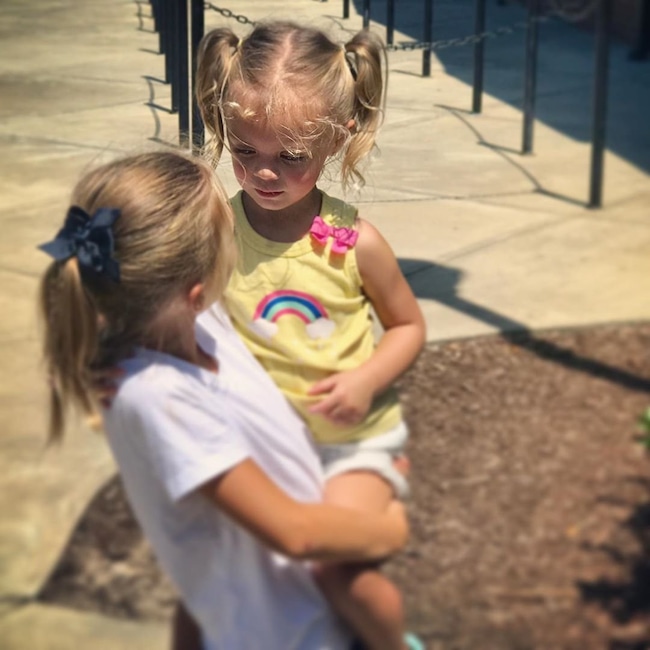 Instagram
Sisterly Bond

When celebrating Carly's 10th birthday, Tyler Baltierra shared a special photo of his eldest daughter he placed up for adoption with his wife. "10 years ago…your life changed so many others for the better & has blessed more lives than I can count, " he wrote. "We love you so much & hopefully get to see you soon baby girl. Happy Birthday Carly! #Adoption."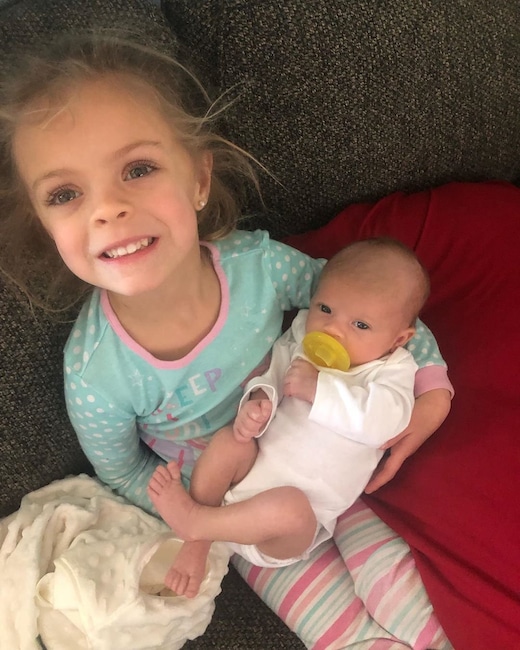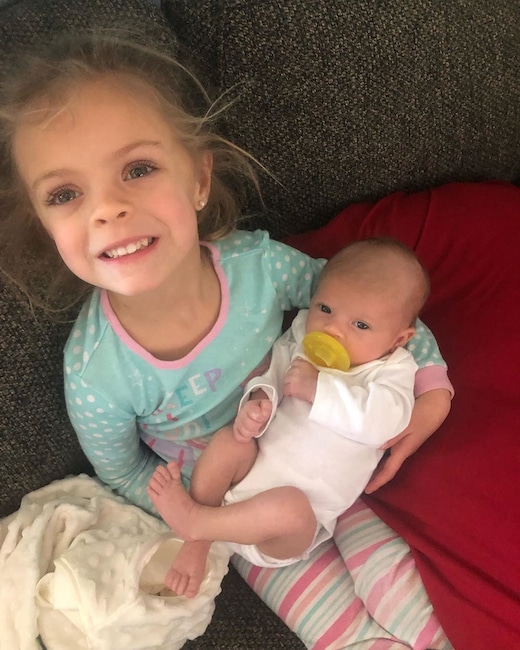 Instagram
Best Big Sister

How is it being a big sister to Vaedra? Based on this photo, life is pretty darn sweet!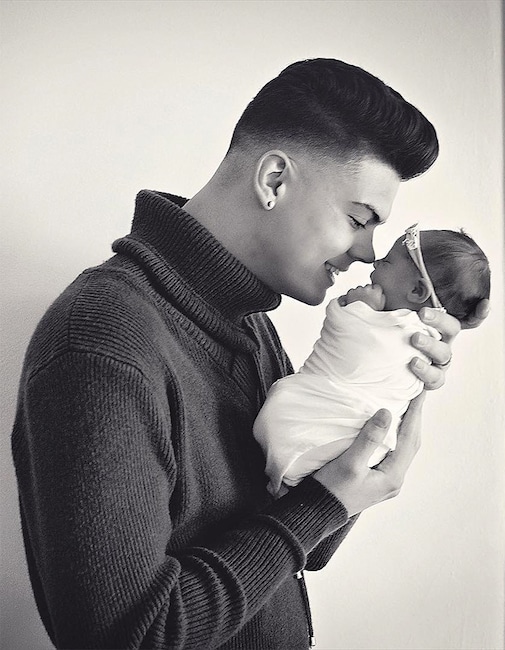 Brittni Marie Photography/Four 13 Photography
Daddy's girl

Tyler poses with his newborn daughter, Vaeda Luma. She was born on Feb 21. "Words can't describe the joy I feel when looking into that tiny angelic little face," he wrote on Instagram.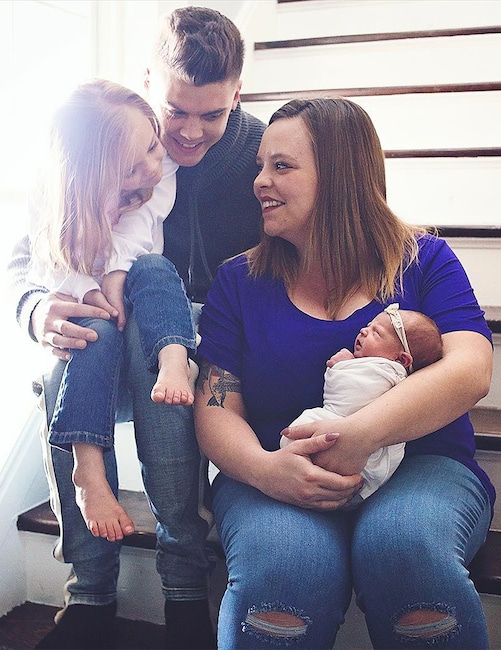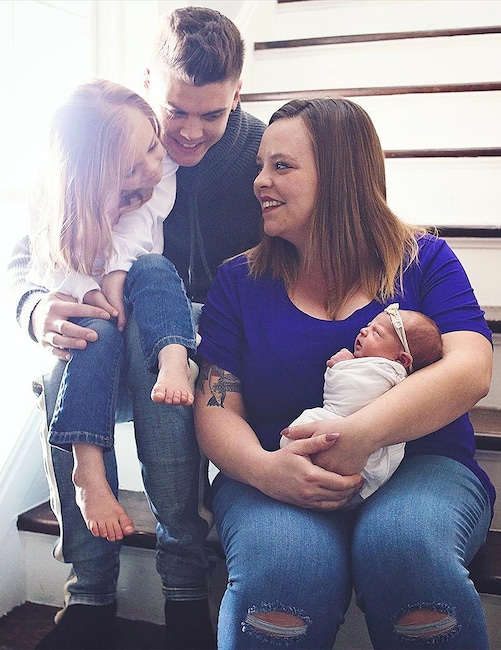 Brittni Marie Photography/Four 13 Photography
All You Need Is Love

The family of four all grin at each other during a photo shoot. "This is my inspiration for everything! I love my family so much & there's nothing I wouldn't do for all of my girls!" Tyler wrote on Instagram.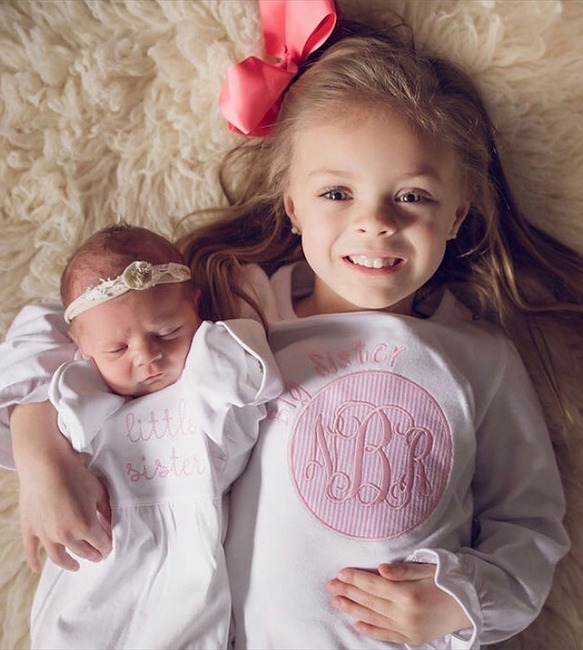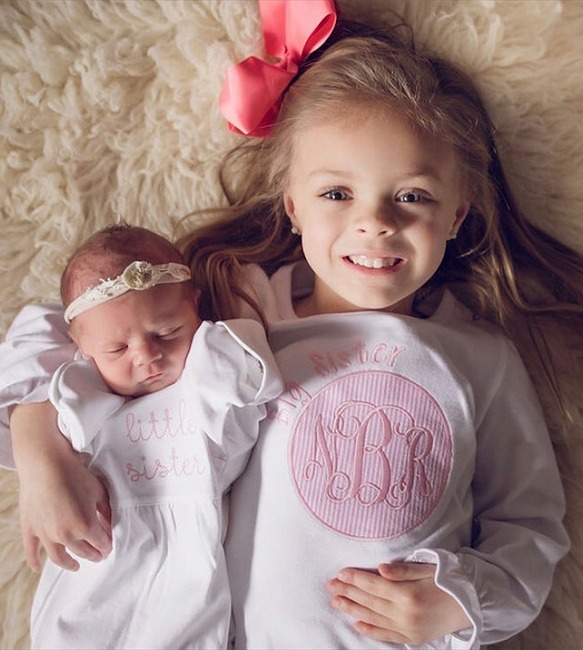 Brittni Marie Photography/@brittnimariephotography
Big Sister Duties

Nova smiles and wraps her arm around her new baby sister. Catelynn captioned this photo on Instagram, "The love I have for these girls is SO unbelievably HUGE!! I'm so blessed to be the mommy to them!!!"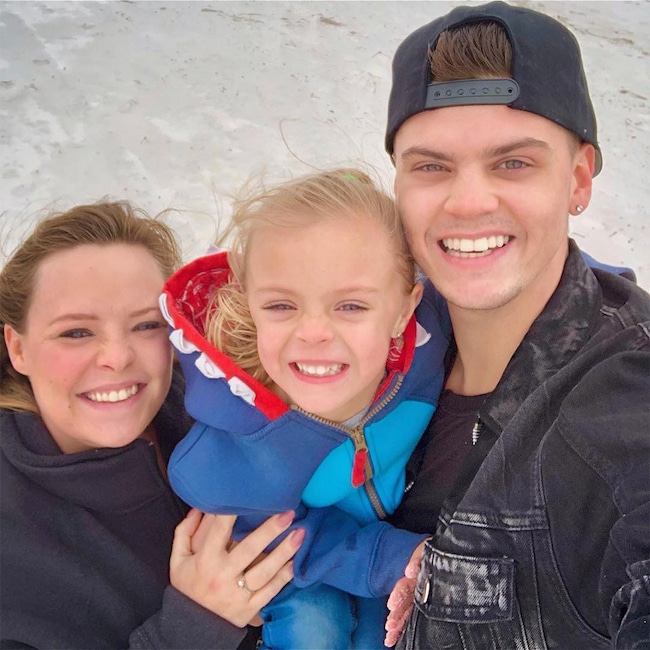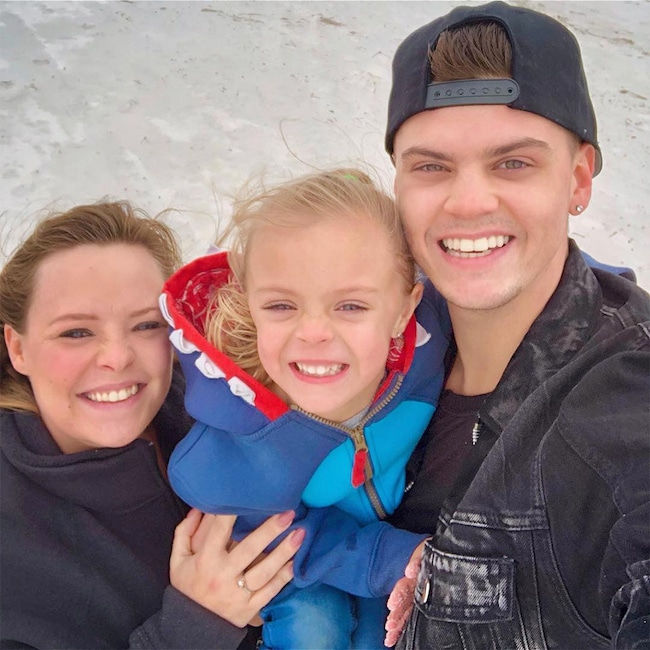 Instagram
Family Matters

The trio smiles during a chilly and windy day on the beach.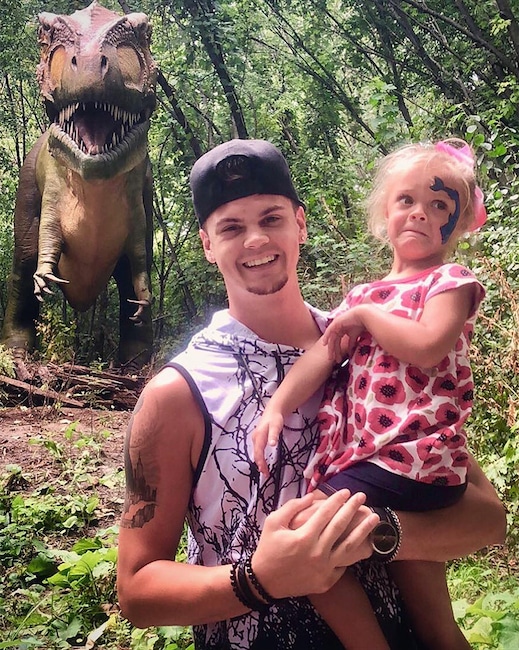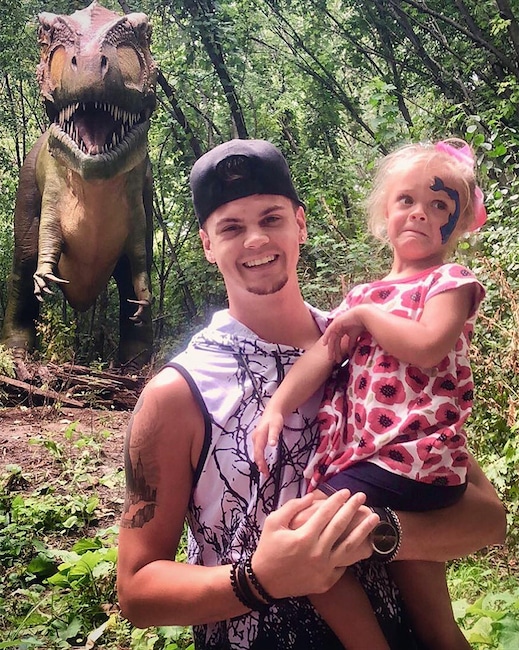 Instagram
Dino-Mite Day

Nova doesn't seem impressed or excited to meet the T-Rex standing behind her.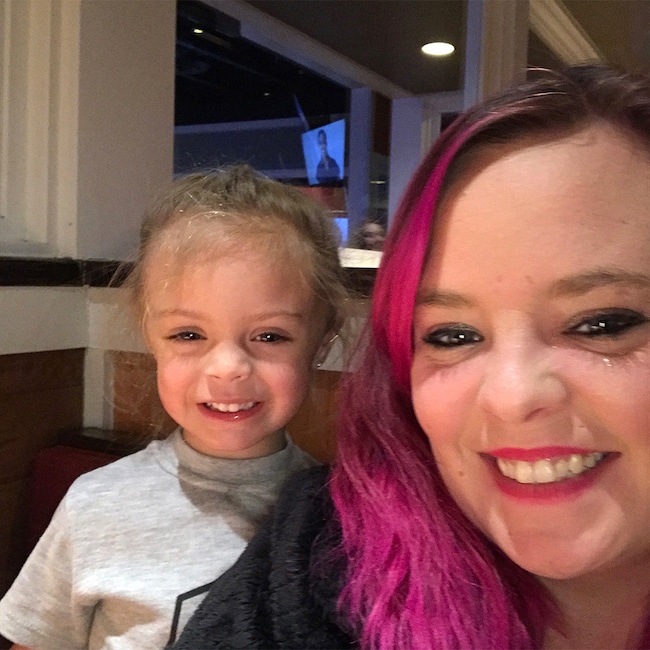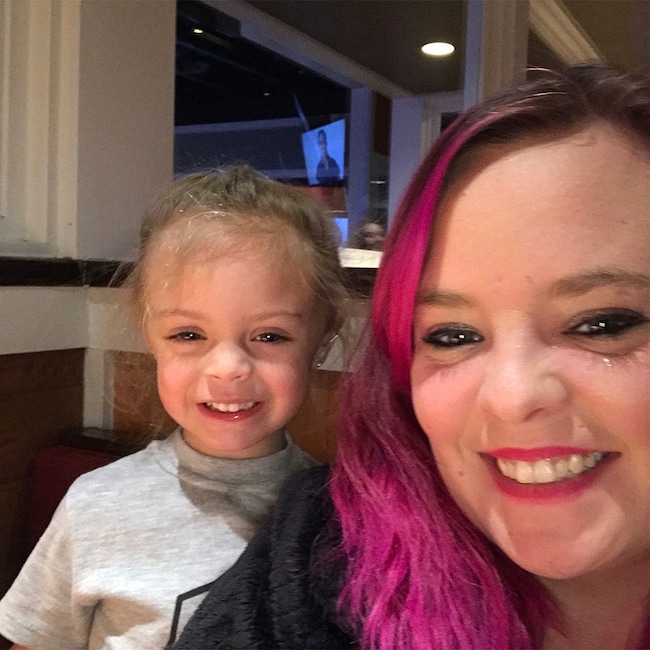 Instagram
Pretty in Pink

Catelynn and her daughter smile for a selfie.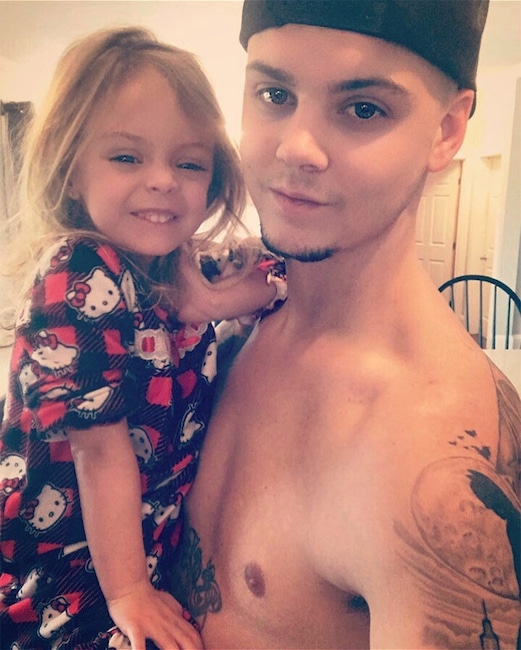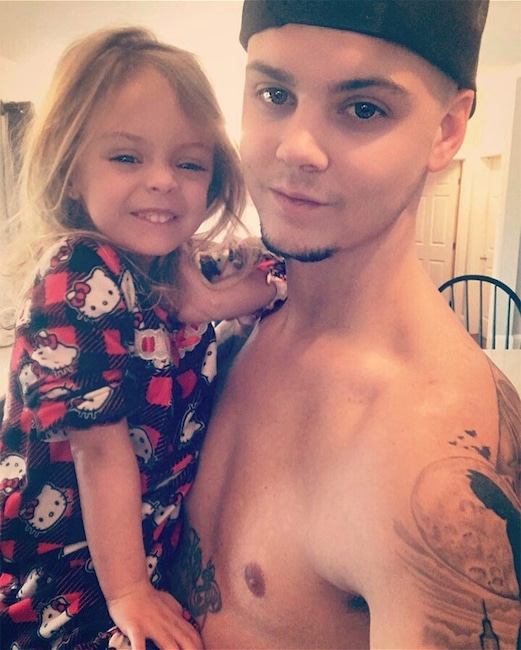 Instagram
Hold Me Closer

Nova snuggles up with her dad for a sweet selfie.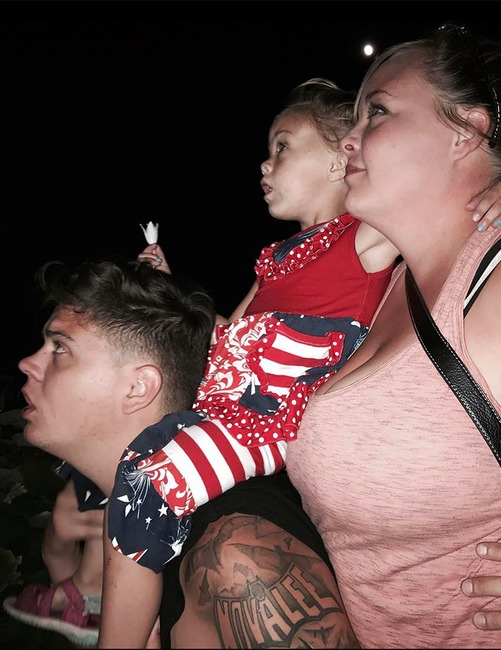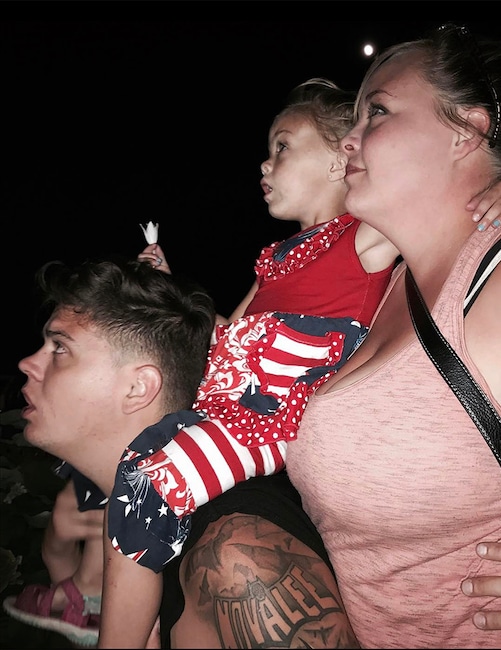 Instagram
In Awe

Tyler, Catelynn and Nova all look on in fascination at fireworks on July 4, 2017.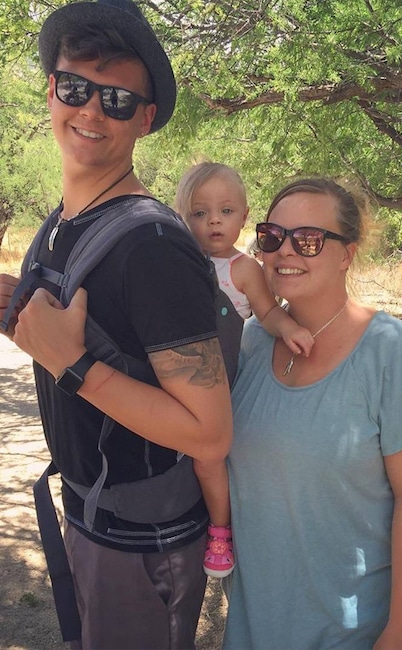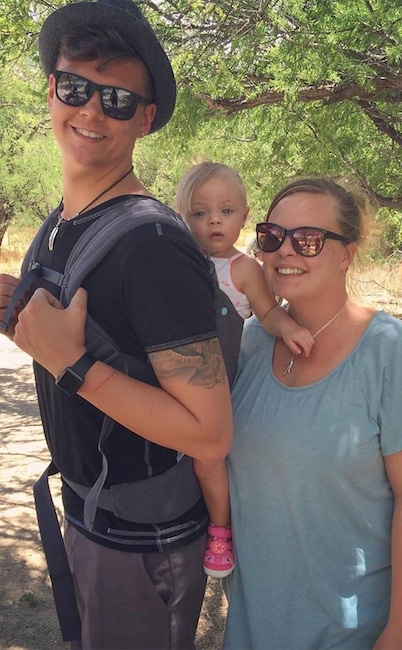 Instagram
I've Got Your Back

NovaLee hitches a ride on their family walk on a sunny day.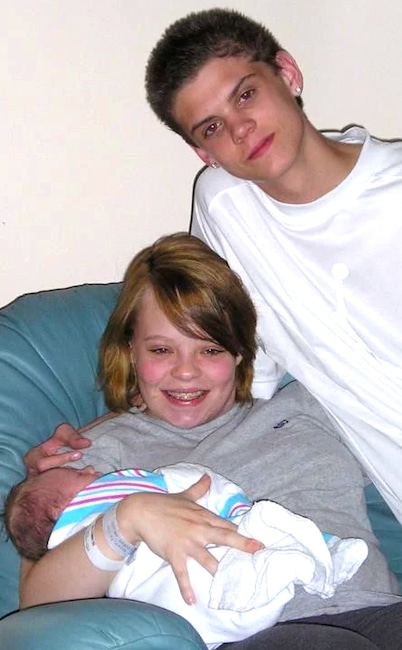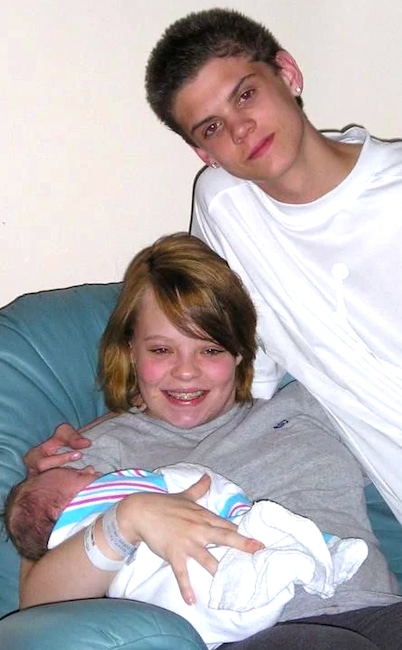 MTV
The throwback

Tyler and Catelynn smile as she holds their newborn baby, Carolyn. She was placed for open adoption in 2009.
Teen Mom OG airs Monday nights at 9 p.m. only on MTV.