It only been two weeks since Euphoria's first season finale, and the comedown is still so real.
Sure, the breakout HBO hit will be back for a second season next year, but who can wait that long? While we know Zendaya and her co-stars are coming back for another batch of episodes, how long the wait will be is anyone's guess. Remember how long it took for the last season of Game of Thrones to hit the air? It could be a while.
Considering the wait for more Euphoria could be longer than anyone might hope, the time spent without its stars on your screen just might be tougher than you'd imagined. While you wait for the intense drama to return with new episodes, we thought we'd help you out by filling you in on where you can watch each of the show's stars before they return for a new season.
Zendaya
Hopefully we'll have already seen what's next for Rue by the time Zendaya's next big project—director Denis Villeneuve's highly-anticipated adaptation of the iconic sci-fi novel Dune, co-starring Timothée Chalamet and Jason Momoa, among many others—as Warner Bros. just pushed the release of the film, which finished filming last month, to December 2020. She's got a couple of other films in various stages of pre-production, meaning those could be a bit of a wait too. In the meantime, you can still head out to your local multiplex for a repeat viewing of her as the latest incarnation of the iconic MJ Watson in the latest Spider-Man movie, Spider-Man: Far From Home, before it leaves theaters for good. You can also check her out in three episodes of the second season of Netflix's just-canceled The OA, though good luck having any idea of what the hell is going on on that one if you've never seen it before. (Or even if you have.) And if none of those suit your fancy, you can always just cue up her excellent team-up with Euphoria's lead composer, recording artist Labrinth, on the track "All for Us." It'll have you wondering why the former Disney starlet has stayed away from music for so long.
Hunter Schafer
The transgender model, who's modeled for fashion houses as high-profile as Marc Jacobs, Coach, Versus Versace and Emilio Pucci, among others, made her acting debut as Jules, in a role she worked closely with Euphoria creator Sam Levinson on to ensure it reflected her own experience. While there's no doubt that casting agents are working overtime to nab her for their next projects, she doesn't currently have anything else in the works. Though, don't be surprised if you see her on a runway or two when Fashion Week kicks off next months.
Sydney Sweeney
While you wait to find out what's in store for Cassie in season two, you've got plenty of options to keep Sydney Sweeney on your screens, whether they're big or small. You can head out to theaters and see her as Snake in Quentin Tarantino's latest hit, Once Upon a Time in Hollywood. She also appears in the upcoming Pete Davidson film Big Time Adolescence, though since the film made its debut at at Sundance earlier this year, there's been no update on when it'll be available. (Another film, Clementine, also made a festival debut this year, only to languish as awaits a distributor.) If the small screen is more your speed, you can catch her in the unfortunately one-and-done Netflix coming-of-age comedy Everything Sucks!, the second season of Hulu's The Handmaid's Tale, or in HBO's limited series Sharp Objects, available on HBO Go and HBO Now.
Maude Apatow
As for Lexi, Cassie's younger sister, you can catch the young actress who brought her to life in a different Davidson project, his still-untitled film made by her famous father, Judd Apatow, when it hits theaters next June. Until then, check her out in last year's Assassination Nation. The black comedy, also written and directed by Levinson, ought to scratch your Euphoria itch.
Jacob Elordi
While the actor behind the villainous Nate Jacobs has a couple of films in post-production, none of been slated for release just yet. In the meantime, you can check him out in the Netflix film that first brought him to our attention, The Kissing Booth, knowing that he's hard at work on filming the sequel alongside Joey King. And if all else fails, you can just ogle his new Calvin Klein ad campaign some more.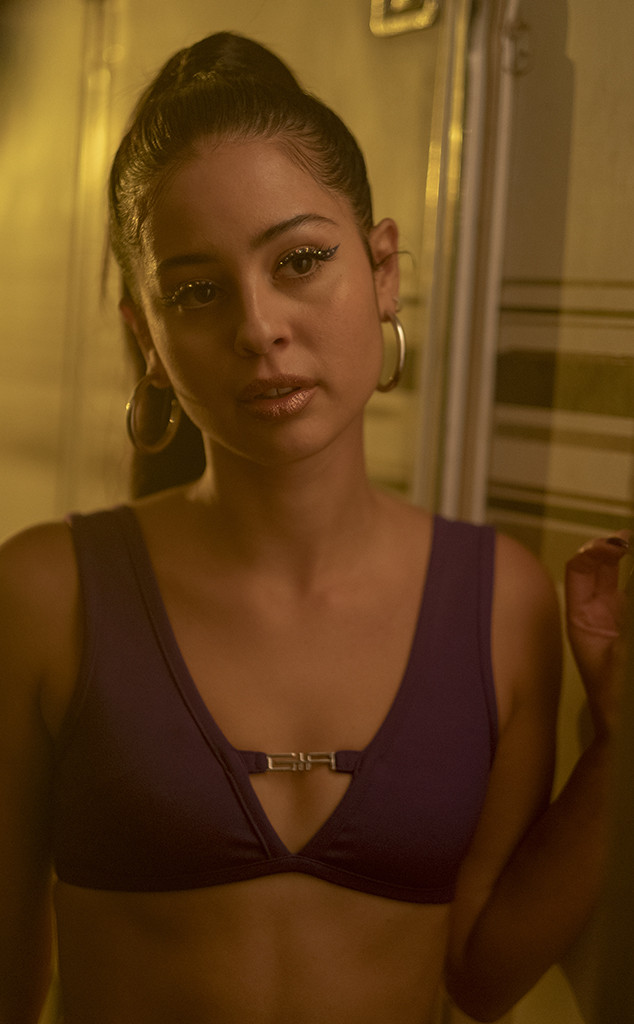 HBO
Alexia Demie
As for the actress who plays Nate's on-off girlfriend Maddy, you've got plenty of options to see her in action. She pops up in a pair of episodes of the third season of Netflix's Love, as well as one in The OA's latest. She also appears in Jonah Hills 2018 directorial debut Mid90s, available to stream on Amazon Prime Video. Her latest film, Waves, co-starring Sterling K. Brown and Lucas Hedges, will screen at the Toronto International Film Festival next month.
Algee Smith
While the actor who plays Cassie's college boyfriend Chris McKay doesn't have any new projects lined up just yet, you can catch him in last year's feature film The Hate U Give, available to stream on HBO Go.
Angus Cloud
The role of Fezco, the local drug dealer who shares a close relationship with Rue, marked Cloud's acting debut. It's also the only project listed on his IMDb page, so if you want more of him, you're going to have to just watch season one over and over. Sorry.
Barbie Ferreira
While Kat in Euphoria is the model's most extensive role to date, you can catch her in a few episodes from the second season of Divorce, also on HBO. She's also hosted a pair of digital series–How to Behave for Vice and Body Party for Teen Vogue–that you can stream online. 
Austin Abrams
As for Kat's boyfriend Ethan, you can catch Abrams, who played Ron in nine episodes of The Walking Dead from 2015-16, in theaters now in the hit adaptation of Scary Stories to Tell in the Dark.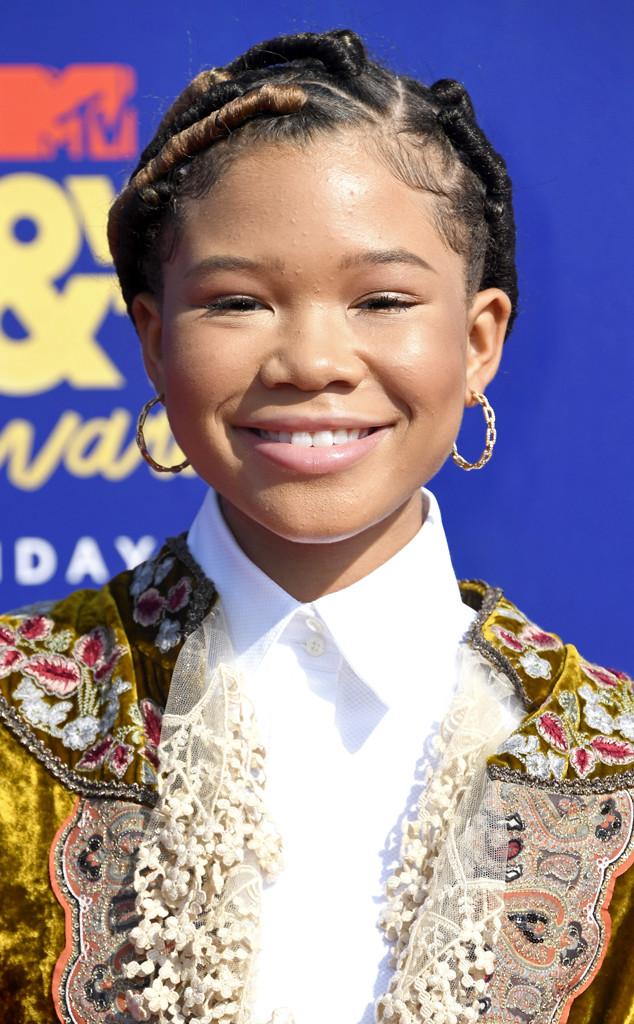 Frazer Harrison/Getty Images for MTV
Storm Reid
If you loved Reid as Rue's little sister Gia, you've got plenty of options to see her in more stuff. She stars in the upcoming thriller Don't Let Go, out in theaters on August 30, appears in two episodes of Netflix's excellent limited series When They See Us, voices Nia in Hulu's newest animated children's series The Bravest Night, and will star alongside Elisabeth Moss in Universal's upcoming modern adaptation of the classic horror film, The Invisible Man, due in theaters in March. You can also catch her in Ava DuVernay's adaptation of A Wrinkle in Time, available to stream on Netflix.
If you can't get enough of Dane as Nate's dad Cal, you can catch him in his original eye-popping role, Dr. Mark "McSteamy" Sloan, in seasons two through nine of Grey's Anatomy, available on Netflix. He also starred in the TNT thriller The Last Ship for five seasons. You can find that entire series over on Hulu.
Euphoria will return to HBO for season two at a later date.