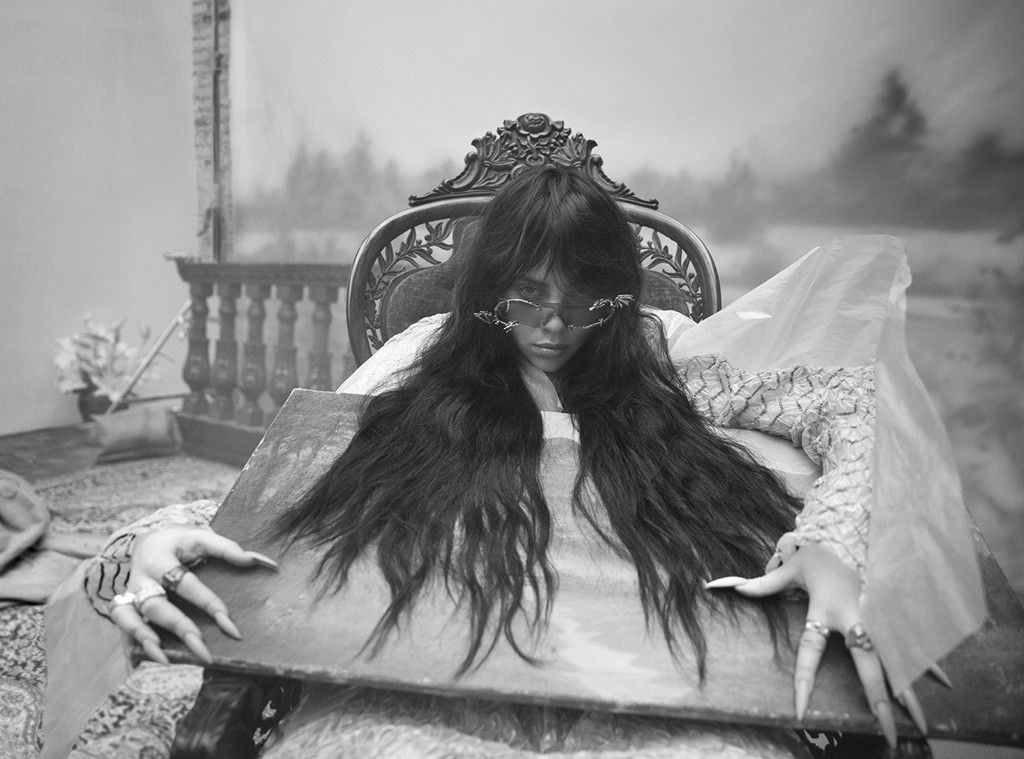 Inez & Vinoodh for V Magazine
Finding success in the music industry is a marathon—not a sprint.
And while pop culture fans know Billie Eilish for her signature sound and hit songs like "bad guy" and "ocean eyes," the singer-songwriter is opening up about her rise in the music industry that had a few roadblocks.
In the new issue of V Magazine, the 17-year-old recalls the early days of her career where not everyone wanted to be attached to her talents.
"I remember the first time I had any sort of meeting with a label or management, I was 13. I think the only people that didn't look at me like I was going to have a horrible career were the people that I ended up working with," she shared with the publication. "Everyone was just like, 'Oh, you're 13, yikes, you're going to be used,' and this and that. And I am like, 'Yo, y'all are the people that would use me in the situation you are talking about.' So, I don't know what that is supposed to mean."
Billie added, "The only people who didn't say that s–t were the people that I felt an energy and connection with. I am really, really lucky and grateful that I have had the experience that I had with my label and with my team and everyone, because I never had any issues with people trying to pull me in a different direction, one in which I would not want to be headed. I think that might just be because I have always been the kind of person that knows what the f–k I want, and if it's not what I want, then I am not going to do it."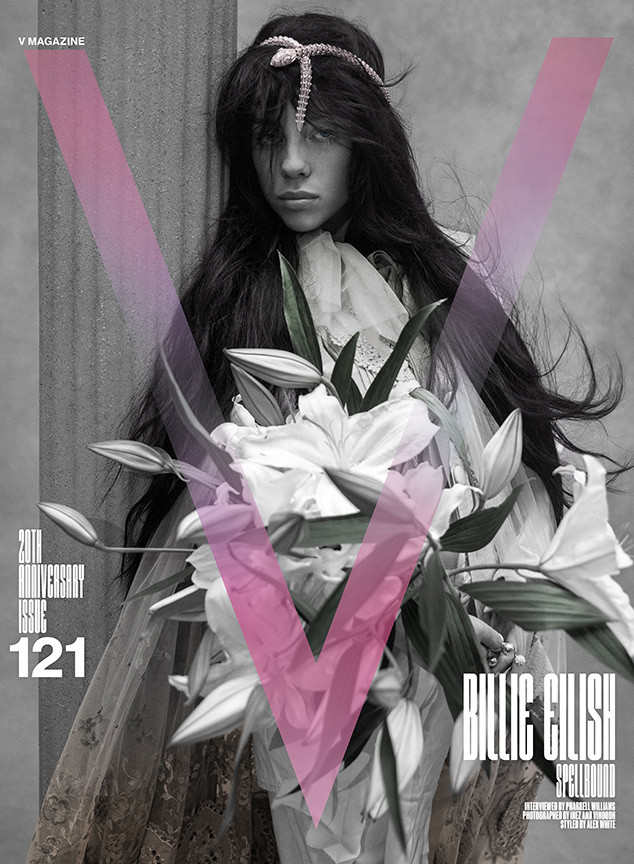 Inez & Vinoodh for V Magazine
Perhaps her experiences growing up helped the singer be strong-willed today. It also likely contributed to her success that includes Grammy buzz and sold-out shows across the country.
"I think it's my best quality and my worst quality, how strong-willed I am, because it has brought me here. It literally has created who I am because I was just like, 'You know what? I am going to do this and that's that,' you know?" she explained. "But then it's bad sometimes, too, because I shouldn't do s–t and I do it anyways. So I don't know."
Pharrell Williams, who helped conduct the interview, also couldn't help but acknowledge the "spirit" Billie possesses on and off stage.
"I would say this is proof yet again that it's not about one's age. Your answers have already illustrated that. And understanding that requires a lot of self-awareness," the "Happy" singer shared. "To me, not only is it not about age—it's not about the flesh. It's about the spirit. And your spirit is definitely an older one."
The new issue of V Magazine hits newsstands on August 26. You can pre-order your copy online now.