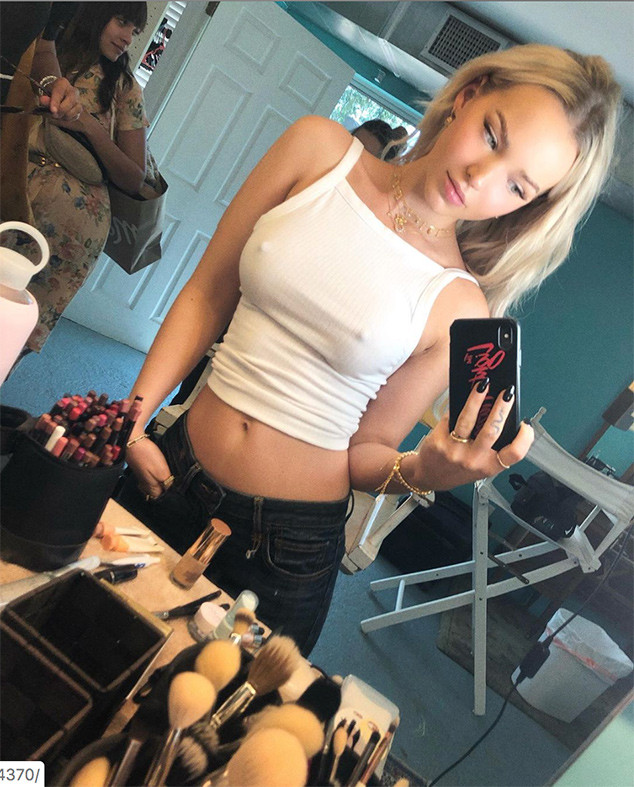 Instagram
Haters, take note: Don't mess with Dove Cameron.
The 23-year-old actress stood up to her critics this week after being judged for sharing braless selfies.
It all started on Wednesday when the Descendants star posted a photo of herself in which followers could see her nipples through her white tank top.
"Women HAVE a history that has been systematically suppressed," she captioned the image. "Our collective spirituality has largely been tainted to fit the needs of men and those in power. This has a profound effect on the self-esteem of girls and the women they become. This influence can be seen in their life choices, partners and financial security for the rest of their lives. It also has an effect on the way their future partners will view them—and ultimately treat them. Our girls deserve better. The time to introduce feminism and woman-centered spirituality to ALL children is now."
She then shared a similar photo along with a quote about this being the "age of the ascendant Feminine Principle."
"In such times as these, women are able to look at themselves with new concepts of value and brilliance," the quote read. "However, you inhabit and express being Woman, embrace yourself in that way today!"
Some people were inspired by her message.
"Feeling empowered w/ no bra on rn bc of this," one follower wrote.
"Take ur f–king bra off if you want," the actress replied. "Don't hid your natural body. People are weird. Just because it's the 'the norm' now to be ashamed of nipples or your period doesn't mean they are actually bad or embarrassing??? Women's bodies are the literal coolest. Anyone who tells you to hide it slut-shames you or puts you down because of your gender can f–k RIGHT off. And I would say w should sit and explain it to them, but really, who has the time? Enjoy your life and empower others."
However, not everyone felt this way.
"How is wearing a shirt showing your nipples being a role model?" one commenter wrote. "I am a parent, my daughter and I have ben huge fans of yours, but I don't see this as inspirational to my daughter's growth at all."
"Wear a bra," wrote another follower.
Still, the celeb defended herself and her supporters.
"This is being a role model," she wrote in response to a separate commenter. "This is exactly being a role model."
Others, however, didn't understand why these posts were getting so much attention in the first place.
"I just don't understand how people find this empowering or inspiring," wrote on commented. "Like, she's not wearing a bra, it's really not that [deep]."
"I agree with you in the sense that it is not that deep. Or groundbreaking whatsoever. Or anything really to talk about," Cameron replied. "But it's only a big deal because this society is so beyond backwards that they have demonized basic anatomy and are very! up ! in arms! about female bodily freedom. They're confused and loud about it. So, technically, it's not a big deal and it shouldn't be, and the idea behind posting something like this is to normalize it. Because a lot of girls feel confused about their bodies and what it means to be a woman (in a surface way, on this specific subject, about sexuality and men and who their body belongs to bc of long-lasting systemic repression). So, it's cool to be like, it's whatever. Embrace yourself. Don't hide, if you wanna, and wear a bra, if you wanna. But don't hide to avoid the backlash. Because you don't deserve to have a–holes giving you s–t about Your Body."
Cameron isn't the only celeb who's stood up to social media critics. To see other stars who've clapped back after being criticized about their body, see the gallery below: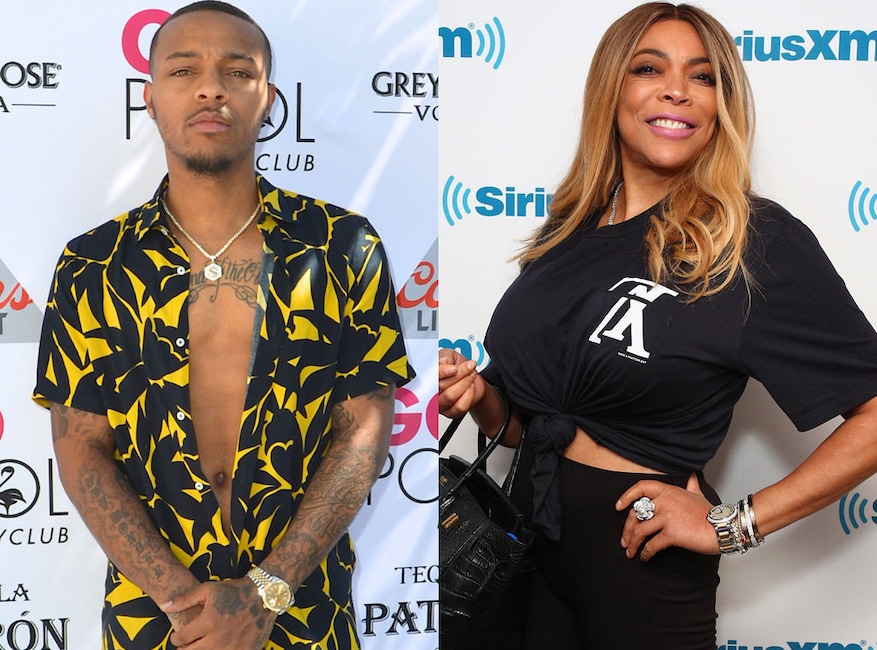 Mindy Small/FilmMagic; Astrid Stawiarz/Getty Images for SiriusXM
Wendy Williams

In July 2018, Bow Wow shared a picture of the TV star wearing a black bikini on social media. He then wrote "they say its a hot girl summer" along with a series of emojis. The host then subtly responded to the body shaming on her show.
"Please refrain from your body shame. You don't have to like it, but someone does." Her audience then burst into applause.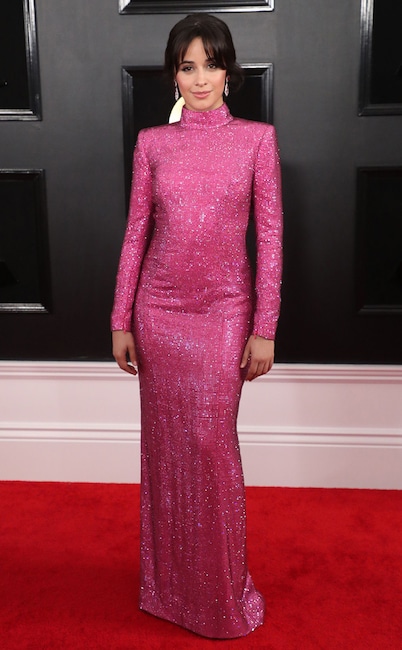 Chelsea Lauren/REX/Shutterstock
Camila Cabello

Earlier this month, the "Señorita" star took to Instagram Stories to send a message to her haters.
"I haven't gone on social media AT ALL with the conscious intention of avoiding things that hurt my feelings," she began her lengthy post. "My eyes accidentally ran over a head line of people 'body shaming me.' Honestly, first thing I felt was super insecure over just IMAGINING what these pictures must look like, oh no! My cellulite! Oh no! I didn't suck in my stomach! But then I was like…of course there are bad pictures, of course there are bad angles, my body's not made of f–king rock, or all muscles , for that matter. But the saddest part of young girls growing up in an airbrushed world is they're seeking a perfection that's not real. I'm writing this for girls like my little sister who are growing up on social media. They're constantly seeing photoshopped, edited pictures and thinking that's reality and everyone's eyes get used to seeing airbrushed skin, and suddenly they think THAT'S norm. It isn't. It's fake. AND FAKE IS BECOMING THE NEW REAL. We have a completely unrealistic view of a woman's body. Girls, cellulite is normal. fat is normal. It's beautiful and natural. I won't buy into the bulls–t today!!!! Not today satan and I hope you don't either."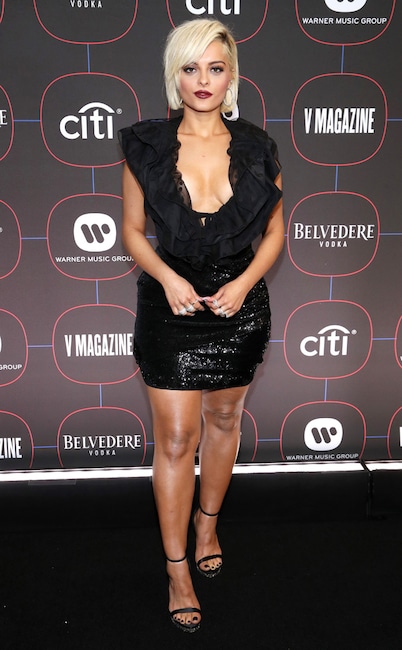 Randy Shropshire/Getty Images for Warner Music
Bebe Rexha

Back in May 2019, the artist posted a video of herself performing at Hangout Music Festival in a black leotard. After seeing the video, a social media user tweeted, "Okay don't mean to disrespect but aint too thiccccck!?? I mean never saw her like that BEFORE!! from the song with other two country dudes!!" However, the singer quickly clapped back.
"I gained weight get over it," she replied.
She also called out the fashion industry after several designers refused to dress her for the Grammys because of her size.
"Empower women to love their bodies instead of making girls and women feel less then by their size," she wrote on Instagram back in January 2019. "We are beautiful any size! Small or large! Anddddd My size 8 ass is still going to the Grammys. #LOVEYOURBODY."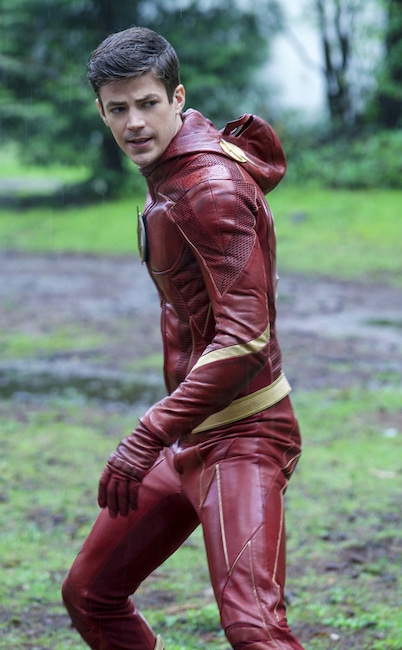 Shane Harvey/The CW
Grant Gustin

In August 2018, a photo of The Flash star in his superhero suit started circulating online. Soon, fans started to make hurtful comments about the costume and Gustin's body. The actor addressed the comments o Instagram.
"So here's the thing about this bulls–t photo leak," Gustin he wrote. "It's a cool suit. There's a terrible photo that I was unaware was being taken, much less being posted. Some things need work and they will be worked on. We'll get there. As far as the body shaming. That's what pisses me off. Not even just for my sake," he said. "I've had 20+ years of kids and adults telling me or my parents that I was too thin. But there's a double standard where it's OK to talk s–t about a dude's body. I do my best to stay in shape and add as much size as I can throughout these seasons. I'm naturally thin, and my appetite is greatly affected by stress. Stress is something that ebbs and flows for me throughout a season. Thus, gaining weight is a challenge for me. I didn't cast a slim actor as The Flash. I went to an audition for a role I never dreamed I'd actually book. But, here I am 5 seasons later. I'm happy with my body and who I am and other kids who are built like me and thinner than me should be able to feel the same way. Not only that, but they should be able to feel like THEY could be a superhero on TV or film or whatever it may be some day. I love the suit that has been designed for me, and I think when everyone sees it in its entirety, you will love it too. Things have been adjusted since that leaked shot was taken, and more things will continue to be adjusted until it feels right."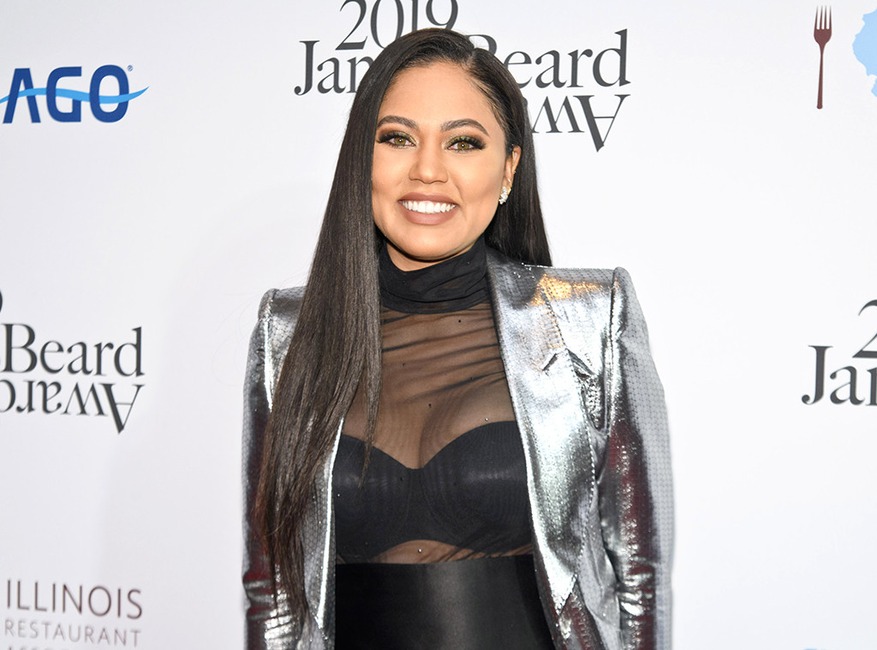 Timothy Hiatt/Getty Images
Ayesha Curry

Back in May, the celeb posted a picture of her family celebrating after her husband Stephen Curry and his Golden State Warriors teammates beat the Portland Trail Blazers in Game 4 of the Western Conference Finals. In the photo, the star can be seen holding her son Canon. A follower then asked, "Are you pregnant again?"
"Absolutely not LOL," she replied. "My 30 lb son is just breaking my back in every photo."
Another commenter then wrote, "If that kid is 30lbs he's got some serious health issues going on."
The cookbook author shut the shamer down.
"Excuse you? No. Just no."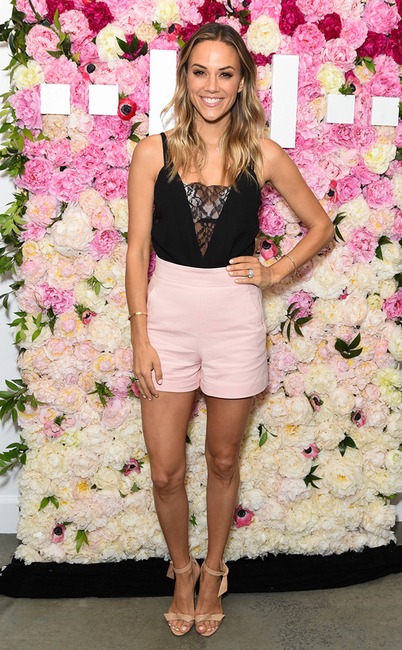 Presley Ann/Getty Images for TellTale
Jana Kramer

Just a week after she welcomed her baby, the celeb took to Instagram to send a message to her followers.
"A few things because honestly I'm so frustrated and I need to vent this," she wrote in December 2018. "I wanted to post this photo (showing my stomach) because I wanted to show my journey back to healthy and my goodness I'm so glad I didn't which is why this photo is now cropped. It's amazing the comments and how rude some people can be from my last photo I took yesterday. A few things, no I didn't get a tummy tuck, no I don't have a personal chef, no I don't have fortunes so I didn't train everyday. Yes I had a c section, yes I am still in pain and on meds but I do have a high pain tolerance. I have had 3 stomach surgeries before this (appendix, gallbladder, and c section).. In that photo I had a belly bandit wrapped tightly, and high waisted pants and wow here I am defending myself. Why?!? If I would have posted the photo of my actual stomach in this photo I would have probably been shamed too even when I was wanting to be vulnerable with my journey. Why do we women have to compare ourselves to each other and then shame?. I say this to myself as much as I say this to y'all…why can't it be that we are all different. Our bodies are all beautiful and crafted differently, they heal different, they react different, they simply look different. Why do we need to shame someone for not looking a certain way? Or feel bad about ourselves for looking a certain way? Can we be kinder to ourselves and know that every women has a different journey but yet we are all beautiful? Can we lift women up but not tear yourself down in the process with comparing? Let's give that a try…..I love y'all. Back to my baby.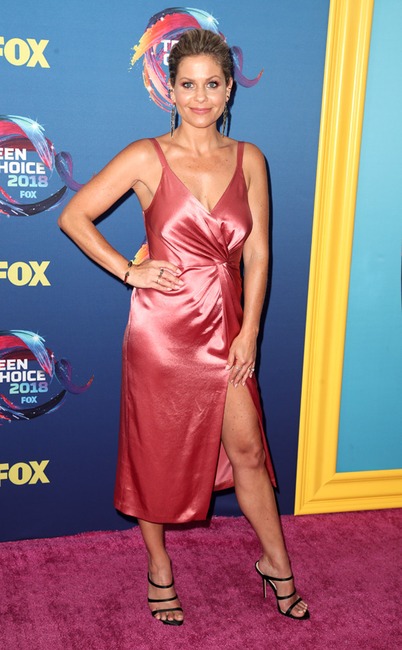 Chelsea Lauren/Variety/REX/Shutterstock
Candace Cameron-Bure

Back in April 2018, the Fuller House star shared a picture of herself enjoying a dinner with her son Lev Bure. A troll then commented, "All that exersizing [sic], and you still look like you weigh more than your husband, did you change your diet?"
However, the actress was quick to shut the hater down.
"If a 25 inch waist looks big to you… then you're looking through an altered lens. Be well," she replied.
Clearly, they don't have any time for negativity.
Don't miss E! News every weeknight at 7, only on E!