Kourtney Kardashian is wearing her stretch marks like a badge of honor.
A photo of the 40-year-old Keeping Up With the Kardashians star and mother of three posing in a swimsuit on a yacht on a recent family trip to Italy was posted on the Instagram of her lifestyle website Poosh this week. Many users praised her for not having the image retouched to eliminate stretch marks on her hips.
"Thank you so much for not editing out your stretch marks!" one person commented.
"I love my little stripes [blush emoji]," Kourtney replied.
"As if I could love you more!" commented another user. "Awww love it you're so real."
"Seriously such a beautiful move," another person wrote. "Shows that we are all just human, nobody is perfect. Thank you."
When you're a reality star and an Instagram influencer, much of your life is already on display. However, Kourtney has been particularly candid about other personal issues and her insecurities over the years.
Instagram / Poosh
Mom's "Stripes"

A photo of Kourtney in a swimsuit with stretch marks on her thigh was posted on her Poosh lifestyle website's Instagram in August 2019. Users praised her for showing them, and she said, "I love my little stripes."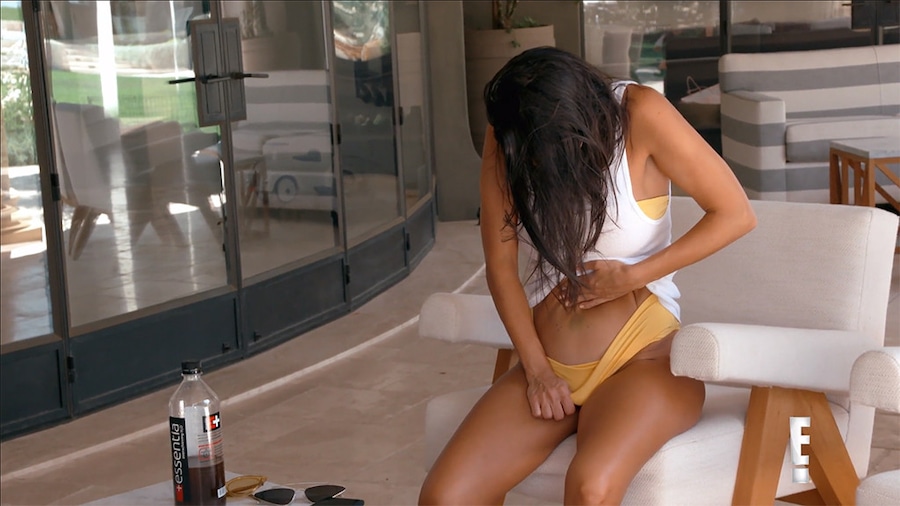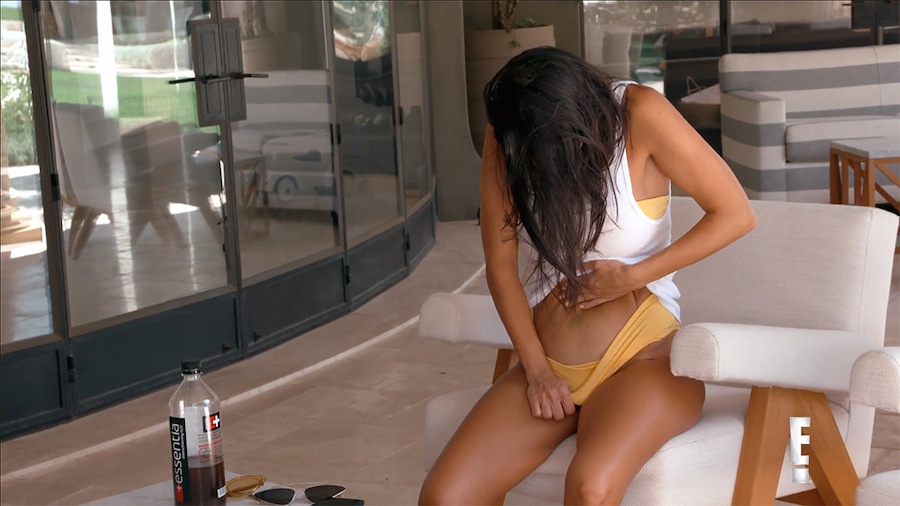 E!
Freezing Her Eggs

In an episode of Keeping Up With the Kardashians that aired in December, Kourtney tells her friends that she's been giving herself fertility medication injections to prepare to freeze her eggs, and shows them the bruised puncture marks on her stomach.
"Honestly, I don't know if I'm gonna have more kids," she said. "I just feel like it's just for safety."
A woman's supply of normal eggs diminishes sharply after age 35.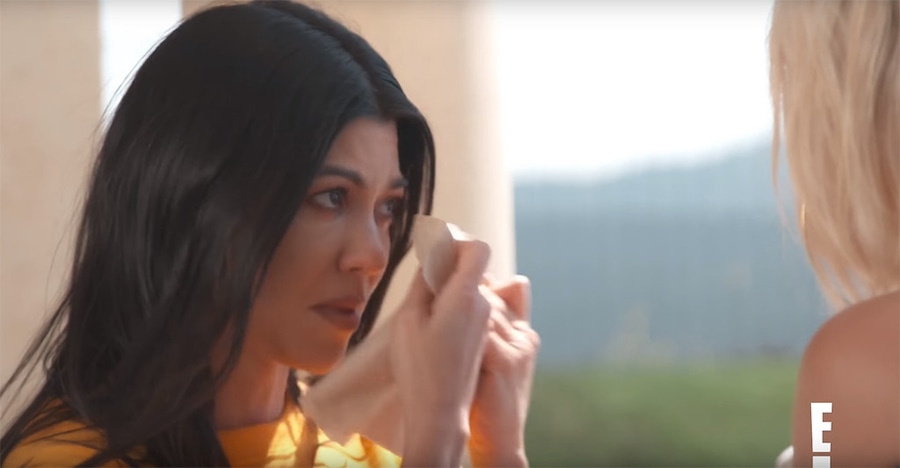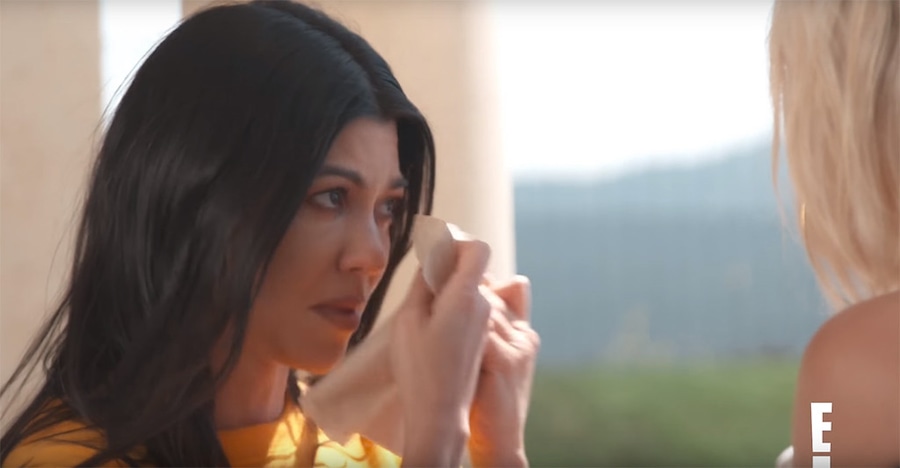 E!
Getting Older

On an episode of Keeping Up With the Kardashians that aired in July, Kourtney breaks down in tears and opens up to sister Khloe Kardashian about feeling anxious about turning 40.
"It almost makes you analyze like, where you're at in your life," she said. "It's just giving me anxiety."
"I feel like I want to cry," she said. "'And I don't know why, 'cause then I'm like, I have so much and I should just be so happy. I mean, I am. But then sometimes I'm just like, it makes you really analyze just where you're at and then I'm like, sometimes like, what am I doing? Sometimes I'll just do stupid s–t to distract from really thinking about stuff that is maybe more important. I don't know. But then half of me is like, live your life. Have fun."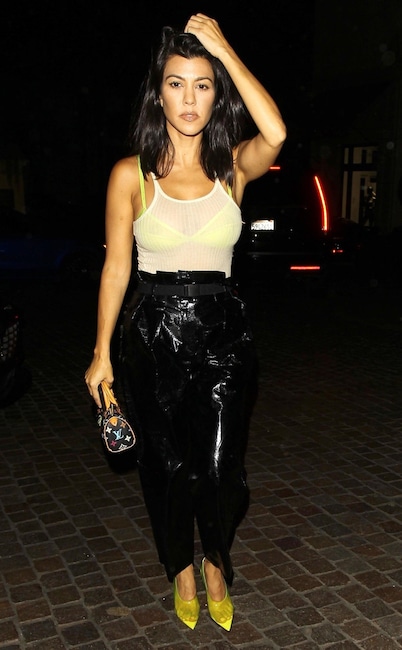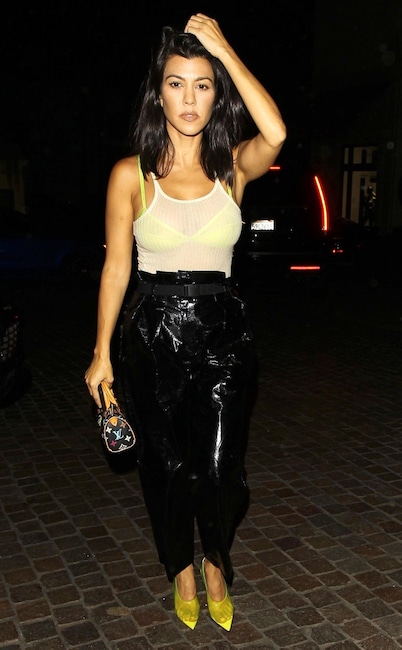 HEDO / BACKGRID
A Wish for Love

In January, Kourtney posted on Instagram a clip from the rom-com Notting Hill, writing, "I want to be in love" with a crying emoji.
Weeks earlier, the reality star spent time with Luka Sabbat, with whom she sparked romance rumors, and her sisters. 
Kourtney's last confirmed relationship was with Younes Bendjima. The two called it quits in August 2018 after nearly two years together. Before that, Kourtney was in a relationship with Scott Disick, father of their three kids, for nine years before they split in July 2015.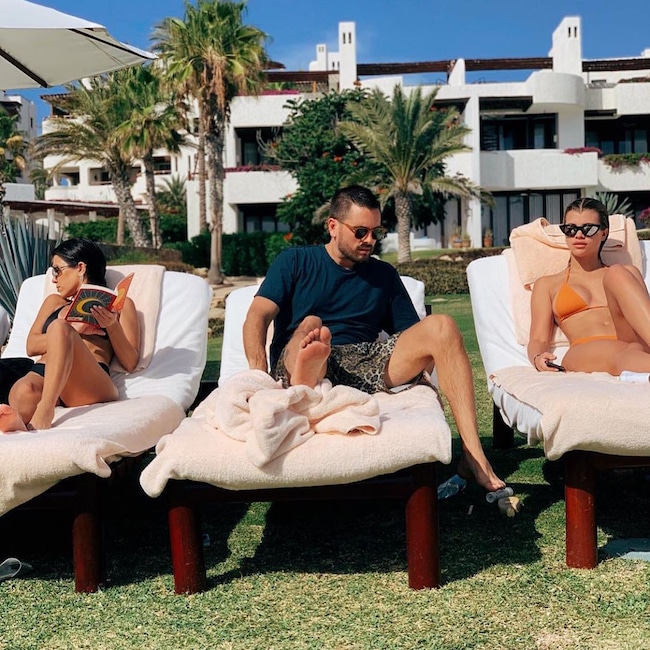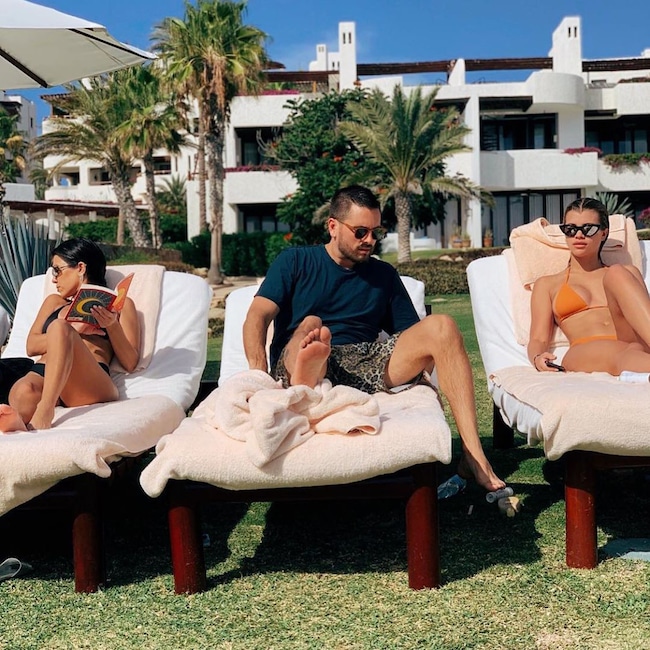 Instagram
Her Relationship With Scott Disick

Kourtney and Scott have committed to co-parenting their children since their split and have remained friendly, even vacationing together with his girlfriend, Sofia Richie.
"I know that we don't have to travel together and I don't think that we will take every trip together, but it was totally not awkward," Kourtney said on a July 2019 episode of Keeping Up With the Kardashians, regarding a December 2018 trip to Cabo San Lucas, Mexico. "I feel like we are doing our best to make everything feel super normal for the kids…so, I think as long as we're all OK with it, I think it's really amazing to be able to all travel together."
Kourtney told Paper magazine in May 2019 that her relationship with Scott and Sofia is "probably the thing I'm most proud of," adding, "I don't think we'll go on every trip together, but I love that I'm invited."
Kourtney had said on the Ellen DeGeneres Show in 2016, regarding Scott, "He's family. He'll always be."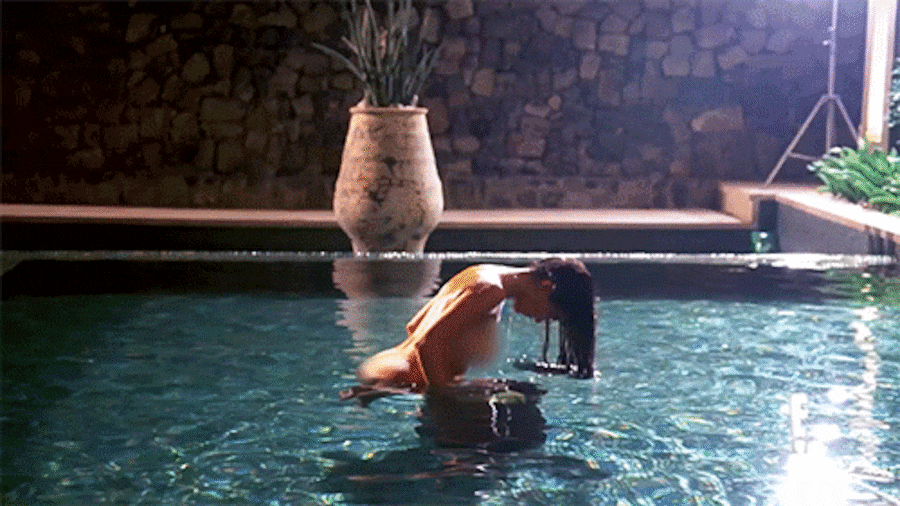 E!
Baring It All

Kourtney isn't afraid to flaunt her body for (tasteful) nude photo shoots. Doesn't get more candid than that…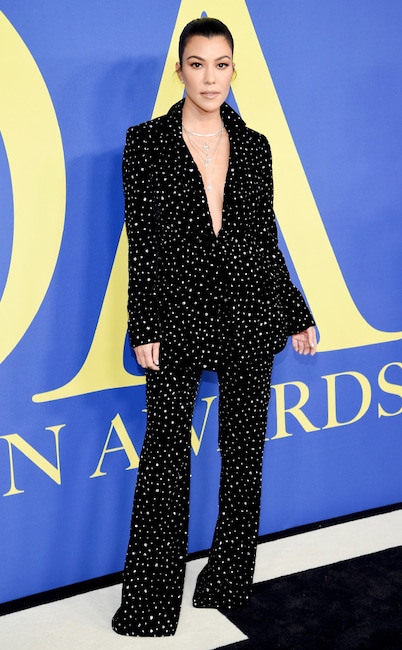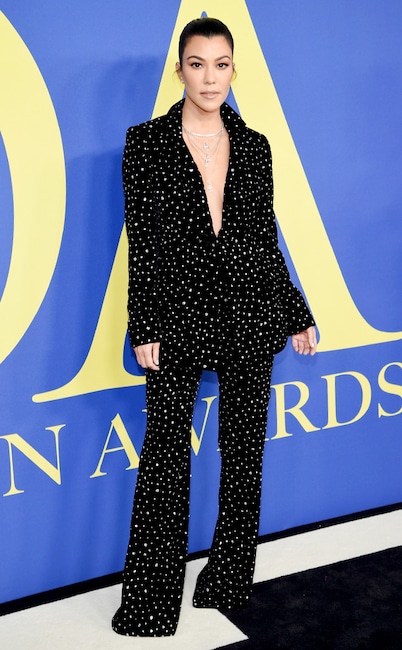 Dimitrios Kambouris/Getty Images
Giving Up Fame

Kourtney told Paper magazine in May 2019, "I always say I want to move away someday and just be away from it all. Sail away. No one will ever see me again. I keep throwing up different places, but then I'll go there to visit and I'll be like, 'Nope, this isn't it, but glad I came.' We've just been to Finland. And I was like, 'Check, it's great for me to visit, but I'm not going to move there.' Maybe Norway. Switzerland? I've got a lot of ideas."
 
When asked if she would be OK with it the reality TV cameras switched off tomorrow, Kourtney said, "I would be very happy. I would be very happy."
Watch Keeping Up With the Kardashians when it returns for season 17 on September 8 at 9/8c only on E!