Robin Scherbatsky who? How I Met Your Mother veteran Cobie Smulders is back on network TV as Dex Parios, the main character of ABC's new series Stumptown and E! News has your first look at the show's new posters that give you a sense that this is Smulders like you've never seen her before.
In Stumptown, which also stars Jake Johnson, Tantoo Cardinal, Cole Sibus, Adrian Martinez, Camryn Manheim and Michael Ealy, Smulders plays an Army veteran now working as a private investigator who is struggling with PTSD, personal loss and quite a bit of debt.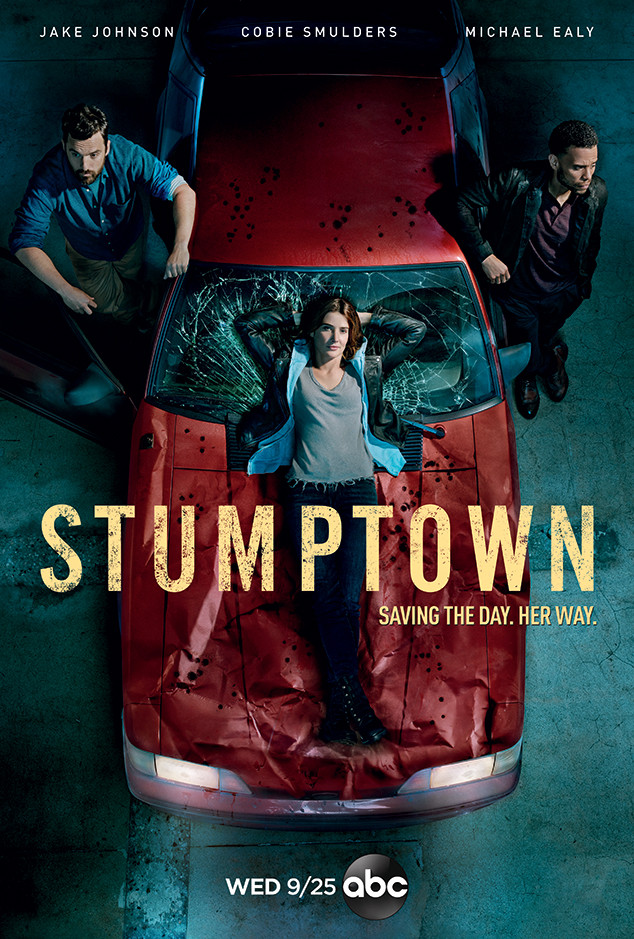 ABC
"The role of Dex in this show—I think when you go into something that could potentially, not to jinx anything, go for multiple seasons, you want to choose something that you're never going to be bored with, that's going to be challenging, that it's a character that you want to live with for a while. And I just fell in love with this character," Smulders said at the 2019 Television Critics Association press tour. "And there are certainly aspects of Scherbatsky in there, but it is a departure. Certainly, going from a multicam back to now a single cam, that's a very different process. It's a different beast. But it was more about finding something that I think would always be challenging and always interesting and fun to play rather than finding something a polar opposite or a genre that I really loved. I just want to be her for a while."
The character is unlike one Smulders has played before, from the more physical nature of the role (however, she is a member of the Marvel family), to the romance and veteran status.
"Yeah, she is bisexual and well, she's kind of speaking to the relationship and just this woman and her relationships in general, I don't think she can have one. Don't think she can be in a steady relationship. So, she's very much up for whatever the night presents," she said."
Take a look at the new key art for the show above.
Stumptown premieres Wednesday, Sept. 25 at 10 p.m. on ABC.