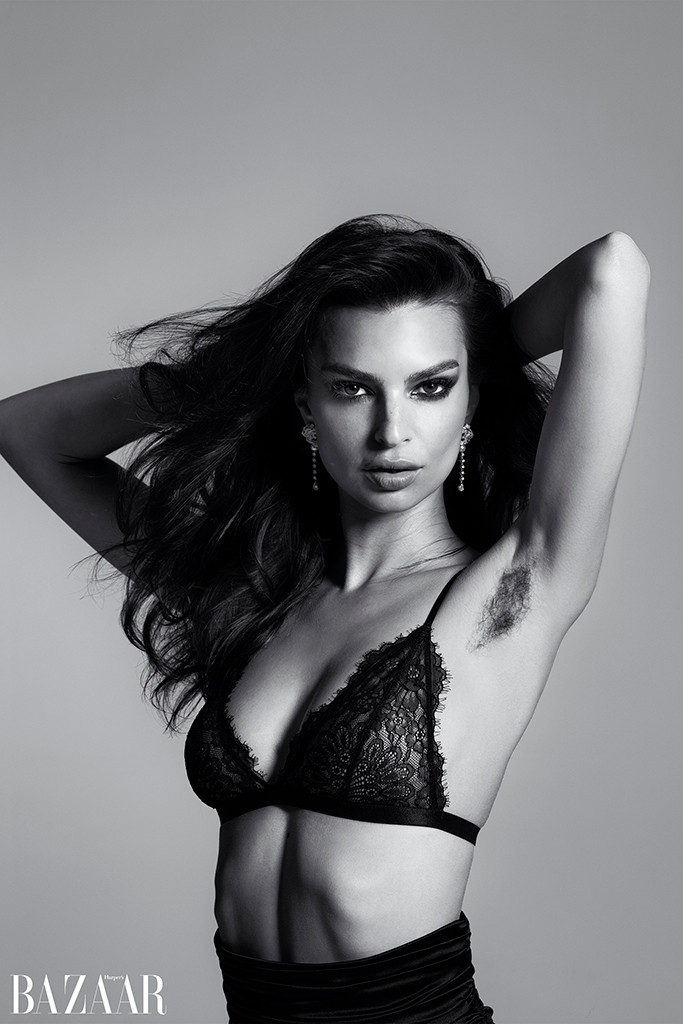 Michael Avedon / Harper's Bazaar
It's Emily Ratajkowski like you've never seen her before.
The 28-year-old model and actress, known for her risqué looks on and off the red carpet, showcases a patch of dark armpit hair while wearing a lace black bra in a photo accompanying a candid essay she penned about sexuality and what it means to be hyper feminine for Harper's Bazaar's September 2019 issue, which will hit newsstands on August 20.
"If I decide to shave my armpits or grow them out, that's up to me," Ratajkowski wrote. "For me, body hair is another opportunity for women to exercise their ability to choose—a choice based on how they want to feel and their associations with having or not having body hair. On any given day, I tend to like to shave, but sometimes letting my body hair grow out is what makes me feel sexy."
"And there is no right answer, no choice that makes me more or less of a feminist, or even a 'bad feminist,' to borrow from [writer] Roxane Gay," she continued. "As long as the decision is my choice, then it's the right choice. Ultimately, the identity and sexuality of an individual is up to them and no one else."
In her essay, Ratajkowski talked about the consequences women face when she showcases her sexuality.
"As a culture we are scared of women generally, but also, more specifically, of the innate power that female sexuality possesses," she wrote. "A woman becomes too powerful and thus threatening when she takes strength from embracing her sex. Therefore we insist on shaming; we insist that a woman loses something when she flaunts or embraces her sexuality."
Ratajkowski recalled how she was shamed over the outfit she wore at a 2018 protest on Capitol Hill against Brett Kavanaugh's nomination to the Supreme Court—a white cropped tank top and blue jeans.
"When I was arrested in D.C. protesting the nomination of Brett Kavanaugh to the Supreme Court, a man who has shown a gross amount of disrespect toward women in his life, the headlines were not about what I was protesting but instead about what kind of shirt I was wearing," she said. "Even women from the left, who fully supported the purpose of my protest, made comments about my missing bra underneath my white tank and jeans. In their minds, the fact that my body was at all visible had somehow discredited me and my political action. But why?"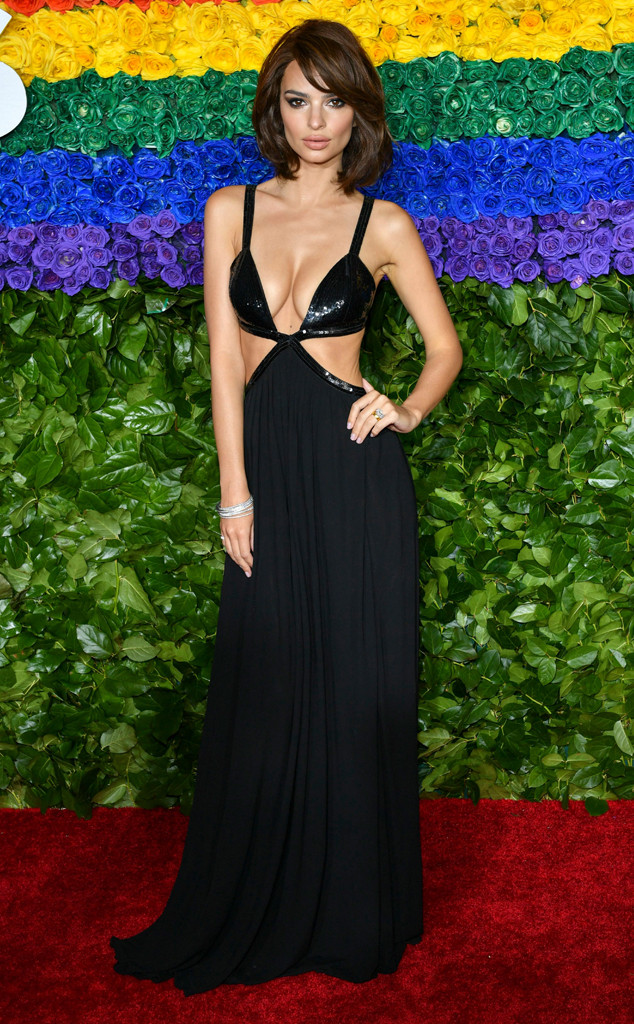 Erik Pendzich/Shutterstock
"Young women are ripped apart from every angle as they grow up," she wrote. "The one thing they can have is their own choice. Ultimately, however one decides to represent themselves, whether it be heteronormative or completely unidentifiable, is that person's personal choice. Give women the opportunity to be whatever they want and as multifaceted as they can be. Preconceptions be damned."