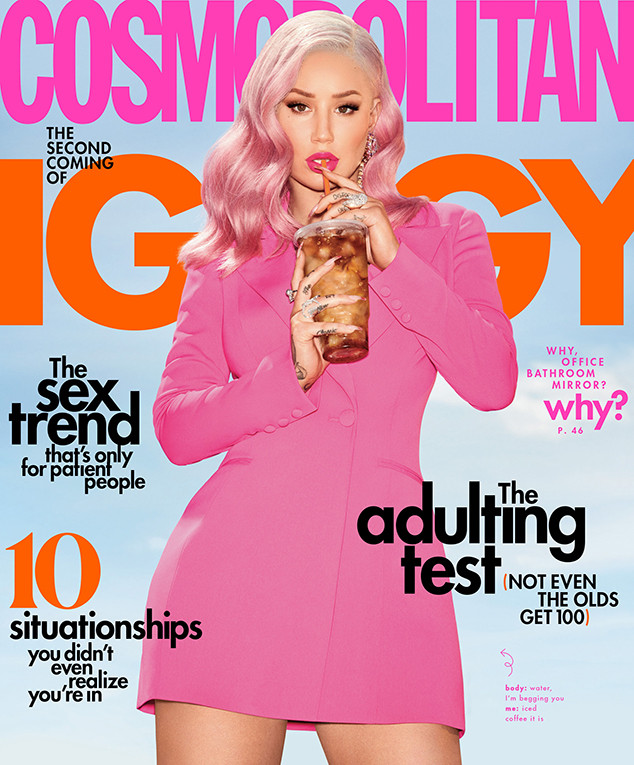 If you rewind time back to 2014, you'll find raising superstar Iggy Azalea being hailed the queen of fancy.
Back then, she had the song of the summer, a Grammy nomination, an envious relationship with Nick Young, fashion campaigns, you name it. And then, her empire fell apart.
But before she could spiral into the unknown, her management team swiftly stepped in. Two years ago, singer attended a much-needed mental health retreat in Arizona, she shared during her interview with Cosmopolitan for their September cover.
"They just didn't want me to f–k up my own life," she admitted, "Basically."
Over the course of two weeks, the 29-year-old Aussie sat down with a therapist to go over every aspect of her life, including "not being able to separate well-intended criticism from trolling," she explained.
"I just couldn't get out of functioning at this insanity level," Iggy told the magazine. "Where you're like, 'Whoa, hold on, don't operate the vehicle.'…The whole thing was very overwhelming."
Today, she is back in control and ready to relish in her second chance. Or maybe it's her third. Or fourth. She's not counting.
"You get as many shots as you are able to persevere for in life, no matter what you do," she said. "You get as many chances as you're willing to sit there and fucking really fight for tooth and nail. And I'm not going to stop fighting for a second chance until somebody f–king gives me one and then I'm not going to f–k it up."
But that doesn't mean Iggy—in July, she released her album, In My Defense, her first in five years—will stop being unapologetically herself.
"I'm still going to make the same type of music and still be ridiculous and larger than life," she confessed. "So I can't be that f–king sorry about it."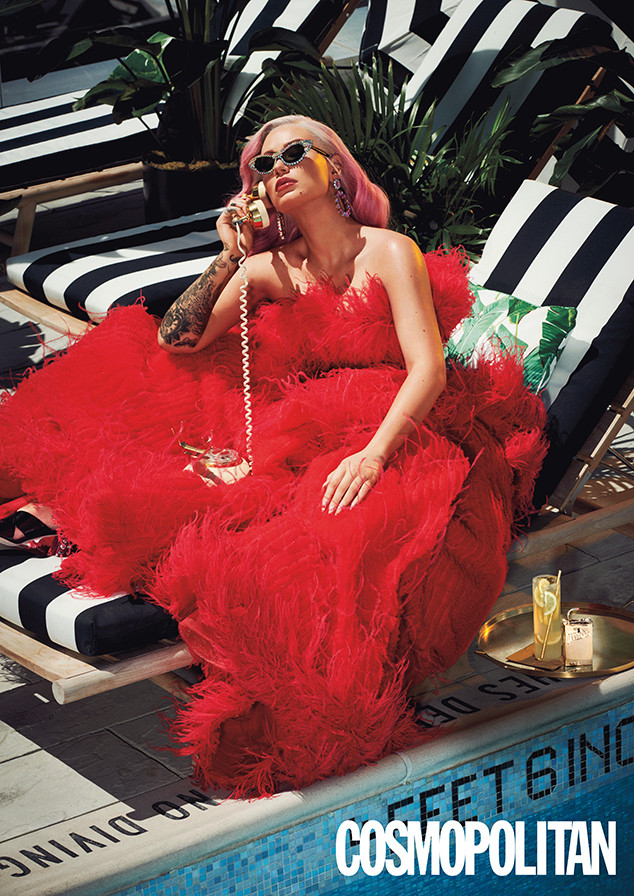 In fact, there is very little she is sorry about, especially when it comes to her past. But she can see how far she's come. (And where she's headed: In 10 years, she hopes to still be with boyfriend Playboi Carti and be a mom.)
"There's a part of me that doesn't necessarily dispute everything I've said," Iggy admitted. "But I definitely feel like, Who the f–k is that person?' It's that time in your life when you think, 'I'm a real grown-up and I know everything and you can't tell me shit.'"
"The older I get," she added, "the less I f–king know about anything."