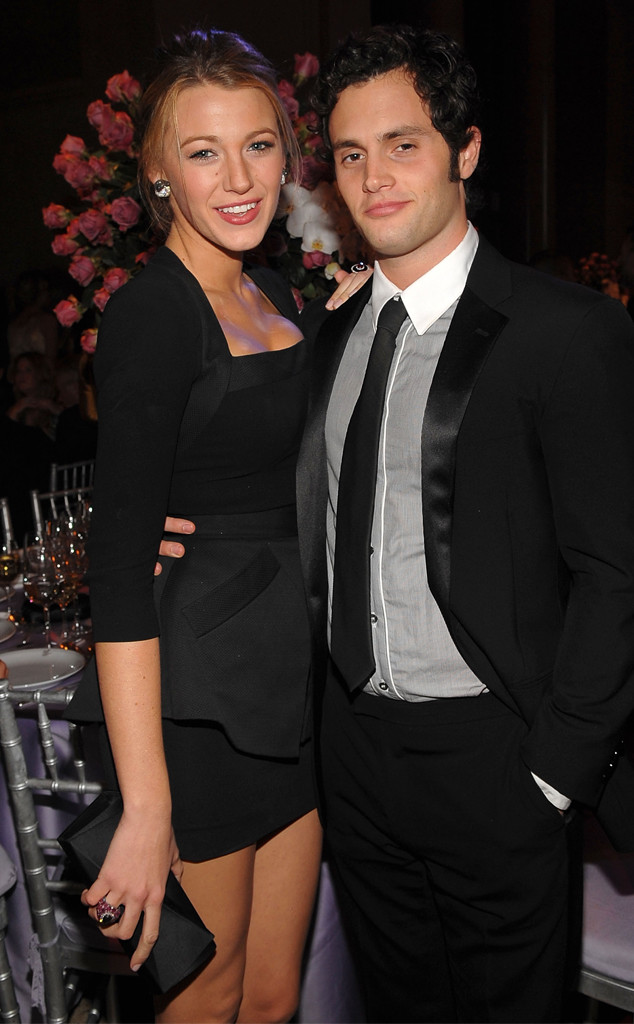 Jamie McCarthy/WireImage for Gabrielle's Angel Foundation
Spotted behind the scenes of Gossip Girl: no drama at all.
It's been nearly a decade since former flames and Gossip Girl co-stars Blake Lively and Penn Badgley's split was confirmed. While the romance was no more, the hit CW series had two more years of episodes to go with the new exes. While their characters ultimately tied the knot by the end of the show, had things been as harmonious off-screen? Chace Crawfordhad some insight to offer.
"During your time on Gossip Girl, Chace, did Blake Lively and Penn Badgley's real-life relationship and breakup cause drama amongst the cast?" host Andy Cohen asked on Watch What Happens Live! Thursday night."
"Not at all. Not in the least," he said. "Most mature people in the world."
As did the show, the two have since moved on with Lively tying the knot with Ryan Reynolds in 2012 and Badgley marrying Domino Kirke in 2017.
While that romance didn't last, the show is getting a second wind thanks to an upcoming reboot on HBO Max. "If [the original actors] want to be involved in some way, we reached out to all of them to let them know it was happening and that we would love for them to be involved if they want to be involved, but we certainly didn't want to make it contingent upon them," Executive Producer Josh Schwartz recently told reporters at the 2019 TV Critics Association summer press tour. "And you know, they played those characters for six years and if they felt like they're good with that, we wanted to respect that but obviously any time anybody wants…it'd be great to see them again."
"No one called me. I was really upset about it," Crawford joked about joining the reboot in response to a fan question on WWHL. "I'm teasing. It's great. I mean I could maybe come back and play a father. It'd be nice."

He added, "When I heard about it, it just made me feel old."