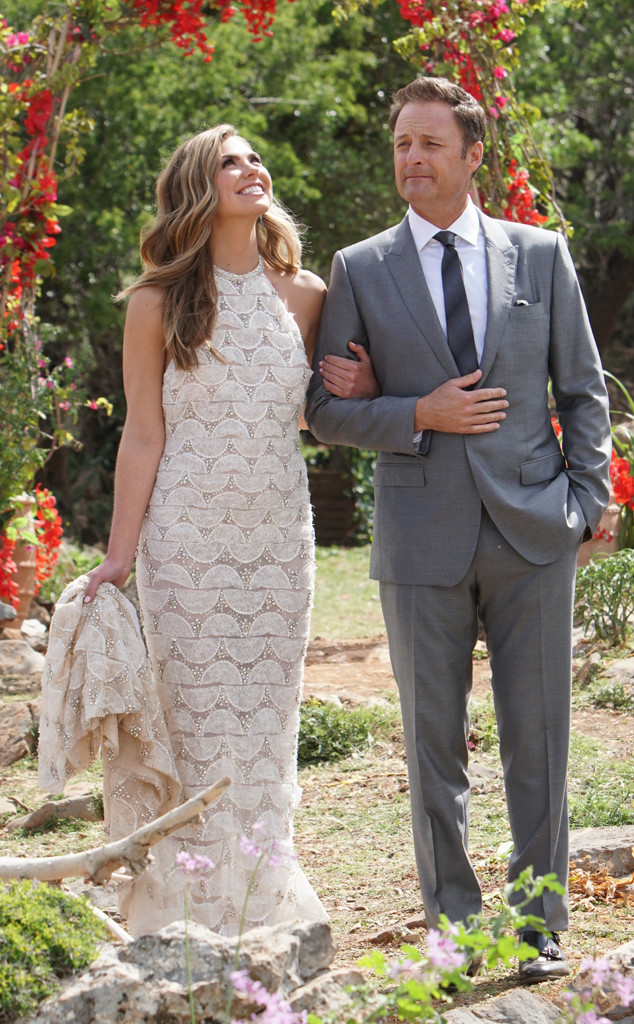 ABC
Chris Harrison is reflecting on Hannah Brown's Bachelorette journey.
On Tuesday afternoon, just hours before the conclusion of Hannah's Bachelorette season, the host of the hit reality series took to Instagram to share a photo from the finale episode. The picture shows Hannah, donning a gorgeous white halter dress, smiling up at the sky as she links arms with Chris.
"This was a beautiful happy day in Greece," he captioned the post. "Much has changed since this glorious day. You will hear it all explained and watch it all unfold live tonight #TheBachelorette."
On Tuesday night, Bachelor Nation will see Hannah choose between her final two men, Tyler Cameron and Jed Wyatt. On part-one of the finale, which aired on Monday, viewers saw as Hannah struggled to make a choice, specifically after her family shared their concerns about Jed and his music career.
"It makes it really hard because now I'm confused," Hannah confessed in a conversation with her mom. "I don't want to make the wrong decision."
There's been much talk about contestant Jed throughout the airing of this Bachelorette season, specifically about his relationship status. In June, Jed was accused of being in a relationship with musician Haley Stevens prior to going on the dating show. In an exclusive interview with E! News, Haley opened up about her "love story" with Jed, which began last fall, prior to his Bachelorette casting.
"I never even got broken up with. Never got any explanation," Haley told E! News. "I could get choked up thinking about it right now."
In late June, new accusations emerged claiming Jed had allegedly cheated on Haley during their relationship.
Now, after reading Chris Harrison's Instagram post, it's possible he's hinting at the claims about Jed. We'll have to wait and see what happens on tonight's Bachelorette season finale!
The Bachelorette season finale airs tonight at 8 p.m. on ABC.
Don't miss E! News every weeknight at 7, only on E!