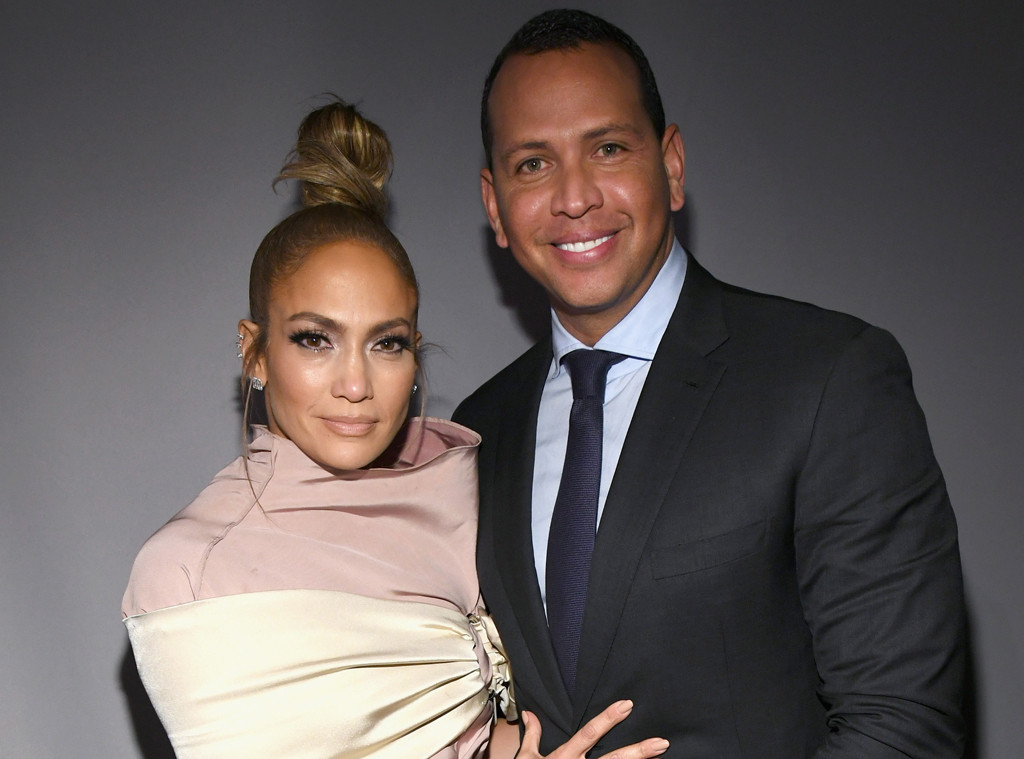 Getty Images for ELLE Magazine
Happy birthday, Alex Rodriguez!
The former baseball player turned 44 years old on Saturday, and Jennifer Lopez celebrated his big day with a very special surprise.
The 50-year-old singer crashed her fiancé's ESPN sports broadcast on Sunday to bring him a birthday cake. A-Rod had been commenting on the big game between the New York Yankees and the Boston Red Sox when Lopez snuck up behind him and tapped him on the shoulder. She then went in for the hug and "Happy Birthday" started playing over the speakers. His two daughters, Ella and Natasha, were also there and passed him the sweet treat.
"The whole summer has been one large cake," Rodriguez told his co-anchors Jessica Mendoza and Matt Vasgersian.
It looks like the entire evening was a fun one for Rodriguez. His former team even pulled out a win and beat the Red Sox with a final score of nine to six.
J. Lo celebrated her main man's big day all weekend long. On Friday, the two-time Grammy nominee paused her It's My Party Tour show in Miami to sing "Happy Birthday" to her sweetheart. She also had a Yankees-themed cake brought onto the stage and had the audience join in, too. Of course, she also had Rodriguez's kids, as well as her own children Max and Emme, be there for the precious moment.
"A-Rod loves chocolate, which is why Jennifer Lopez chose a four-tier chocolate cake with chocolate buttercream filling," a spokesperson for Divine Delicacies Custom Cakes told E! News. "The Yankee jersey and bat was made from sugar. Swarovski Crystals were used to spell out 'Alex' on top of the cake."
She then kept the good times rolling with a party, where the two showed off their dance moves.
She also posted a special message for the birthday boy on Instagram.
"Celebrating you today and everyday my love," she wrote on the social network. "You are one of a kind, my hurricane and my calm in the middle of the storm…Thank you for being such a beautiful light in my life…Wishing you the most beautiful birthday ever!!! HAPPY BIRTHDAY 13!!!"
It certainly has been a celebratory time for the couple. Just last week, A-Rod celebrated J.Lo's 50th birthday with an extravagant party and an incredible Porsche. The two also celebrated their engagement four months ago
We can't wait to see what this next year will bring!