It's time to play what did the book clubs pick this month?
First, I'll start with some FYI. In July's roundup, I added Vulture's podcast Into It, which had Sam Sanders pick his first book, The Late Americans by Brandon Taylor, with a promise for a future episode where Taylor would join him for a book discussion. Now the time has arrived, and you can listen to their chat: From #BookTok to Goodreads, Novelist Brandon Taylor on Why Literary Criticism Is Broken. (Even if you didn't read the book, I highly recommend the episode for the criticism discussion alone.)
Plus, I found two more book clubs to add to the list! One is a virtual book club, Eclectix The Book Club, which you can follow along with on Instagram and join the discussion on Discord. The other, The Stacks Book Club, is a podcast book club that brings on a guest to chat about the book — and September's pick may have the greatest book cover ever. Just saying.
So it's another win-win month of great book selections that includes a backlist memoir, an American classic, a short story collection, Lupita has two picks with author interviews this month, a dark romance, what's looking to be the "it" mystery of fall, a part memoir part critic, and so much more!
It's a great list to pick your next read from, whether you fully join, partially join, or just watch from afar the book club.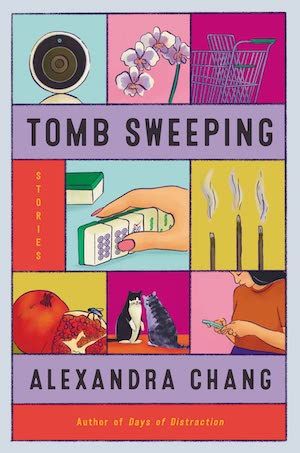 About the book club: Tiffany and Alexandra, longtime friends, created the Subtle Asian Book Club in 2020 with the goal of uplifting Asian voices and storytellers. You can read along with the monthly book chosen, join on social media, and watch videos of their live author interviews.
About the book: A short story collection that takes you into the lives of various women living in the US and Asia, including a young college grad dealing with a friendship loss, a housewife discovering a gambling den, and a woman whose neighbors refer to her as "the Asian recycling lady."
Follow Subtle Asian Book Club on social media: Instagram, Twitter, Facebook, Discord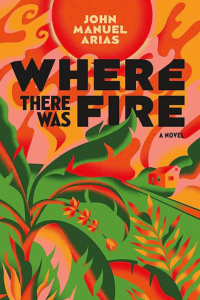 About the book club: Lupita Aquino (Lupita Reads) has partnered with DC Public Library for an author-inclusive book club series focusing on Latine books. There will be four author events you can attend in person or virtually, thanks to Loyalty Bookstore.
Lupita has selected two books, with two events for September:
Sept. 9 | Where There Was Fire with John Manuel Arias: "For this meeting of the La Comunidad Reads Book Club, poet and writer John Manuel Arias joins Lupita to talk about his debut novel, Where There Was Fire. They will discuss the intergenerational impacts of Machismo + Maranismo roles within the Latinx community through the queer Latinx lens, how it emphasizes the role of women as family and home-centered, encouraging passivity, self-sacrifice and chastity. They will also delve into the current state of magical realism in literature, the impact of U.S. agribusiness in Latin American and much more."
Sept. 19 | The People Who Report More Stress with Alejandro Varela: "For this meeting of the La Comunidad Reads Book Club, Lupita sits down with short story author Alejandro Varela to talk about his newest collection of short stories The People Who Report More Stress. The interconnected stories use humor to address the impact of microaggressions, racism and social stress factors on people of color. This chronic stress can take a toll on your physical and mental health and the best antidote is community and solidarity."
Follow La Comunidad Reads on social media: Lupita Reads on Instagram and Substack, DC Public Library on Instagram and Twitter, Loyalty Bookstore on Instagram and Twitter.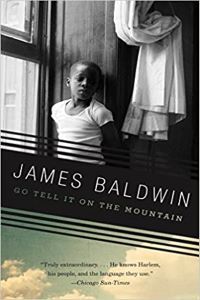 About the book club: Mocha Girls Read is a monthly book club of Black women who love to read in the Los Angeles area.
About the book: James Baldwin is a literary giant, so it makes sense that Mocha Girls Read would select one of his works for the second time. This time, his semi-autobiographical novel that published in 1953, which is an American classic.
Follow Mocha Girls read on social media: Facebook, Instagram, Twitter, MeetUp, Goodreads, Pinterest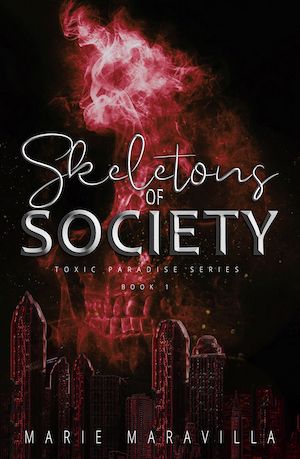 About the book club: A monthly book club run by two Latinas with the goal of amplifying romance novels written by Latinx authors.
What Amor en Páginas said about the book: "We're taking the trip on a dark, gritty, and female bad assery journey… estan ready?"
Follow Amor en Páginas on social media: Instagram
About the book club: Read along with Good Morning America Book Club, which aims to "showcase book picks from a wide range of compelling authors."
What Angie Kim told GMA about the book: "'Happiness Falls' is a story about a family in crisis. It opens with a father of this biracial Korean-American family going missing. His teenage son who was with him cannot speak. He has a rare genetic disorder, called Angelman syndrome. Where did the father go? Is he alive? Did he leave them behind? To figure out the answers, the family has to learn how to truly communicate and connect with one another. I love this family, and I hope you will, too."
AND "This month, we are also teaming up with Little Free Library to give out free copies in Times Square and at 150 locations across the U.S. and Canada. Since 2009, more than 300 million books have been shared in Little Free Libraries across the world. Click here to find a copy of "Happiness Falls" at a Little Free Library location near you."
About the book club: Dawnshaeé Reid is a "self-proclaimed eclectic (if we don't identify ourselves, society has a bad habit of doing it for us)" blogger who created this book club with Black authors as a priority and an aim at a wide range of genres.
What Eclectix The Book Club said about the book: "A debut dystopian novel about two women gladiators, Thurwar and Staxxx, fighting for their freedom within a depraved private prison system not so far-removed from America's own.
Many of you may still have this one on your TBR, so I invite you to read along with us! If you want to join the discussion you can check the link in my bio for the Discord group."
Follow Eclectix The Book Club on social media: Instagram, Discord, TikTok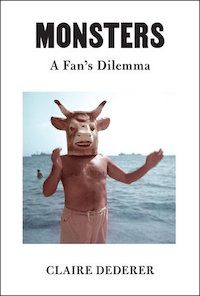 About the book cub: Hosted by Traci Thomas, The Stacks is a podcast that chats all about books and there's a monthly book club! The book chosen for the month is discussed on the podcast the last week of the month with a selected special guest.
What The Stacks Book Club said about the book: "I read the book a few months back and haven't stopped thinking about it or wanting to talk about it, so now we're all going to read it together for #thestacksbookclub.
In MONSTERS, Dederer grapples with the question of art vs artist. The book isn't about the art so much as it's about the fan and our relationship to monstrous artists and "geniuses" from Polanski to Picasso, from Wagner to Woody Allen. This book will get you asking questions of how much bad behavior you're willing to tolerate for the sake of the art?
The episode for MONSTERS will air on September 27th. You can tune in on Wednesday September 6th to find out who our guest will be."
Follow The Stacks on social media: Instagram, Facebook, TikTok
About the book club: Lillianne Leight and Amanda Spivack created this book club with a focus on Jewish books and characters "with varying relationships to Judaism" that welcomed all readers — Jewish and non.
What Matzah Book Soup said about the book: "We are so excited to be reading and chatting with Jean once again about her newest adorable Jewish romance. Kissing Kosher is an enemies to lovers romance about a chronically ill woman who works for her family's famous kosher bakery and a man from a rival bakery who comes to infiltrate and steal their recipe, only to find he's more interested in his coworker than in her family secrets.
We'll be meeting with Jean via zoom on SEPTEMBER 27th @ 7 PM EST!! We can't wait to see you there."
Follow Matzah Book Soup on social media: Instagram, Facebook
About the book club: "A modern book club for the modern reader" that invites casual readers to bibliophiles to join in on social media to talk about exciting books.
What Amerie said about the book: "How do the spaces between us contract and expand? How relentless is the human heart, and if love transcends time and dimension, can it be yet fully recovered? Hilary Leichter explores love, belonging, loss, and the elasticity of time and space in a story that left me breathless."
Follow Amerie's Book Club on social media: Instagram, YouTube
---
If you're curious about what book clubs have previously picked, here's a roundup for March, April, May, June, July, and August 2023.