Real Housewives are known for being dramatic. And there's no better place for drama than a Bravo reunion. Over the last 17 years, fans have seen some pretty unbelievable stuff at reunions, from text receipts to screaming matches. But today, we are focusing on a particular category—reunion walks-offs.
Reunions can get intense and sometimes it's simply too much for the ladies. Even Bravo God Andy Cohen admitted he was tempted to walk-off set while filming the Season 13 Real Housewives of New Jersey reunion. "There was a moment where I turned to Teresa [Giudice]—I apologized to her later—I didn't yell at her, but I think I lost my s**t at her in a way that I haven't maybe ever," Andy said, recalling the volatile reunion.
There have been so many iconic reunion exits throughout the years but a few have really stood the test of time. Here are our picks for the most memorable reunion walk-offs.
Ramona Singer – RHONY, Season 1
In later seasons of Real Housewives of New York, Ramona Singer seems to have softened to the idea of talking about sex on camera but in Season 1, the Housewife was not having it.
The Bravo star was visibly upset at the reunion after her co-star, Alex McCord, started talking about her nude photos. Ramona got up and left the stage, telling Andy Cohen she had to use the ladies' room. She later admitted the conversation made her feel uncomfortable. We were a bit surprised to see Ramona act so prudish, considering Sonja Morgan is one of her closest friends. We find it hard to believe that sex is a topic that is off-limits for Ramona and Sonja.
Danielle Staub – RHONJ, Season 2
Okay, we can't really blame Danielle Staub for this one. In the Season 2 Real Housewives of New Jersey reunion, Teresa Giudice became enraged after Danielle brought up her family. Teresa got up from the couch, walked over to Danielle, and got in her face while screaming, "Do not bring up my family. You f***ing b***h."
Andy had to physically pull Teresa away from Danielle as she got up to exit the stage. The most iconic part was that Danielle seemed completely unbothered by the situation and walked off stage with a supermodel strut. We're obsessed.
Kelly Bensimon – RHONY, Season 3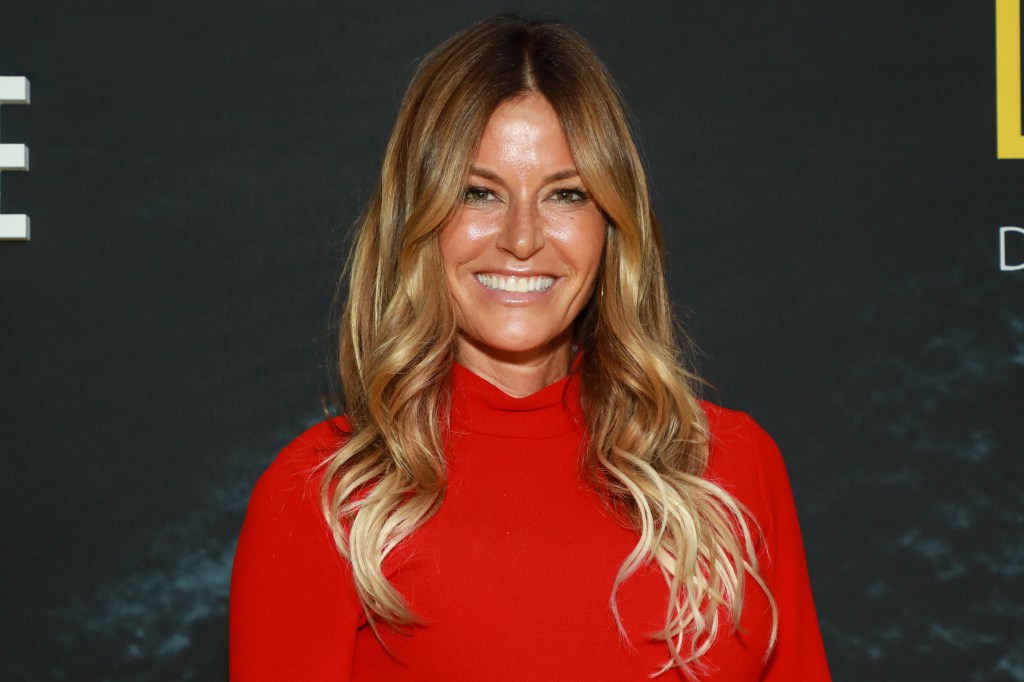 Bravo fans have to give Kelly Bensimon credit for showing up to the Real Housewives of New York Season 3 reunion after Scary Island, even if she didn't make it through without a walk-off.
After the women started discussing the infamous trip to the Virgin Islands, Kelly started to get upset. The former model tried to defend herself and criticized the women for "attacking her" on the trip. Bethenny Frankel responded by accusing Kelly of having "psychological and emotional problems," which was the final straw for the Real Housewife. She got up and left the stage.
Vicki Gunvalson – RHOC, Season 12
At the Season 12 Real Housewives of Orange County reunion, OG Vicki Gunvalson stormed off set after the women grilled her about her relationship with her controversial ex-boyfriend, Brooks Ayers. The Illinois native was nawttttt having it. She left in a huff and even threatened to quit the show. Yikes.
Lisa Rinna – RHOBH, Season 7
This might be our favorite reunion walk-off simply because the drama surrounding the exit was so insane. At the Season 7 Real Housewives of Beverly Hills reunion, Kim Richards shocked fans and her castmates when she returned the bunny Lisa Rinna had given Kim's grandson.
"I didn't feel like it had good energy," Kim told a noticeably emotional Lisa. Lisa then decided to leave the stage with the bunny in hand, saying, "I'm gonna walk away for just a second because this doesn't feel quite right."
The bunny drama has become an iconic part of RHOBH history, with the stuffed animal earning a spot in Andy Cohen's legendary Watch What Happens Live Clubhouse.
TELL US – WHAT IS YOUR FAVORITE REAL HOUSEWIVES REUNION WALK-OFF?