Bachelor in Paradise Season 9 kicks off in only two weeks (September 28), and host Jesse Palmer is on the promo circuit. Not only is he teasing big changes to the format of the show, but he's promising an unexpected twist ahead.
"There's going to be something really special and unique this season, something to celebrate," the former NFL player said. "I think all of Bachelor Nation is going to be really, really excited about it … Everybody on the beach will be too … I really cannot wait to see what happens and where this goes." Me neither, Jesse. This had better live up to the hype.
Prefacing with the disclaimer, "I don't want to spoil things for everybody," BIP bartender Wells Adams was a little more subdued in his enthusiasm.
"I imagine there will be things that people were not expecting to happen … and they will probably be very angry about it," he foreshadowed, before laughing, "But I'll be fine because I'll be making drinks in the back and just watching the dumpster fire burn in front of me." ET has all the details.
The "Paradise Truth Box"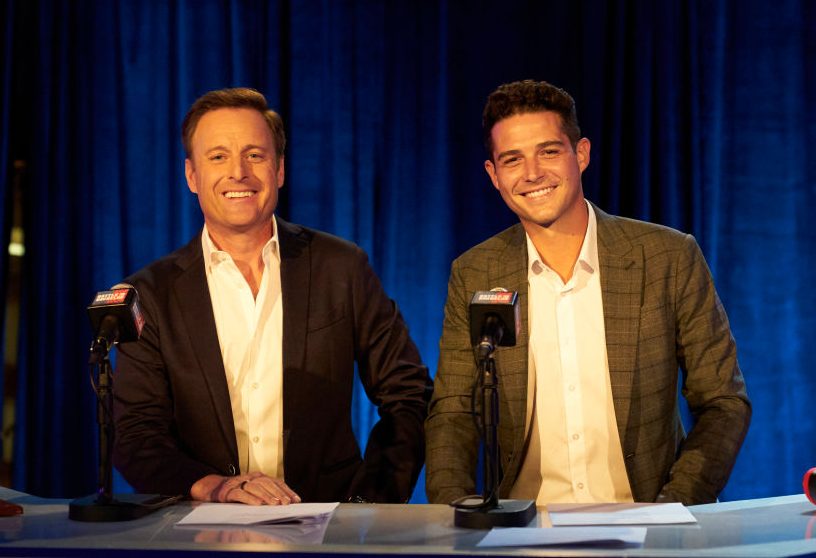 A potential new feature of the show was revealed in the Season 9 trailer: the Truth Box. One of the cast predicted that it would "definitely destroy some couples." Whether the Truth Box is actually the Big Twist he's been teasing, Jesse's hoping it doesn't provoke a repeat of the season 8 twist, which sent the ladies off to a hotel while their guys bonded with a new set of women. That surprise ended with several of the ladies screaming from their hotel balcony, "F*** you, Jesse Palmer!" 
"I'm doing everything in my power not to have a group of adult women go onto a balcony and say, 'F you, Jesse Palmer.' That's a personal goal of mine this season," he quipped. "I can't promise that's going to happen, but I hope it does not. You just never know how this is going to go."
Overall, Jesse believes there's "a ton of possibility and opportunity for real love to blossom here on the beach." He has so much faith that he promises he'll marry a couple on the beach in Mexico if that's what they want. And a wedding was teased in the season 9 trailer.
"If the situation arises, but it has to be the right situation obviously," the Season 5 Bachelor said. "You don't want to force that upon anybody, for sure. Every season is unique, so we'll see what happens."
Hoping for happily ever after
BIP seems to have more successful couples than either the Bachelor or Bachelorette does. I believe that's because contestants don't necessarily come to date a specific person. Sometimes they have someone they hope will be there, but it's more organic that the residents of Paradise get to choose who they want to spend time with. Hopefully, we'll get to see some of them find their Bachelor Nation happy ending.
Bachelor in Paradise premieres September 28 at 8/7c on ABC.
TELL US – ARE YOU LOOKING FORWARD TO BACHELOR IN PARADISE? WHO ARE YOU HOPING TO SEE IN MEXICO?